Romance, for lovers of the Unusual.
At Unusual we think the best way to sweep that special person off their feet is to take them to a place they will never forget, so we've put together a list of places in Europe to tempt you. With over 180 properties classified as Romantic on the website, we provide something for nearly every interest, type of person and budget.
To help you make a selection, we've made suggestions based on your Romantic Type!
Nature and Adventure lovers: You love camping and the great outdoors, you like to snuggle up close, and a run outside to the bathroom doesn't bother you .
Our pick: The treehouses at Cabanes als Arbres, near Barcelona, Spain, although if you're willing to bare all, why not get your clothes off at the Clover Clothes Free Spa and Hotel in Birmingham, UK.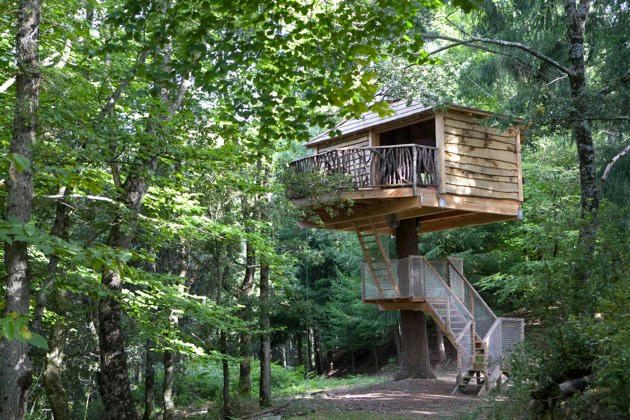 Hopeless romantics: You like a classic experience, oozing with opulence. Brocade and velvet, heaps of pillows, perhaps a romantic boat ride.
Our pick: The award winning romance of Ca Maria Adele in Venice, Italy.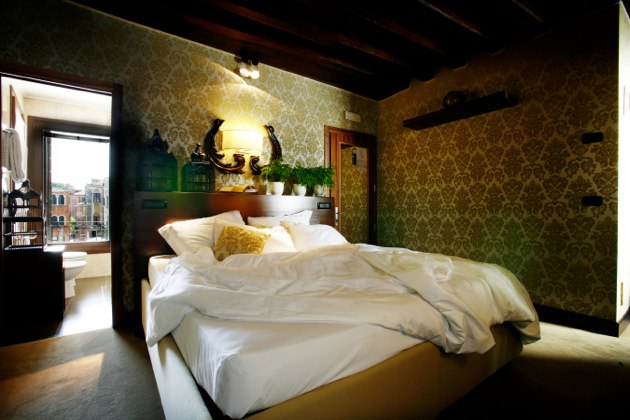 Extreme addicts: You like an adventure and a place where none of your friends have been before!
Our pick: Why not try an Ice Hotel, like the original in Sweden, or for those who aren't so keen on the cold, Treehotel near Harads in Northern Sweden. You can sleep in a giant birdsnest, a UFO or a cabin suspended from the trees.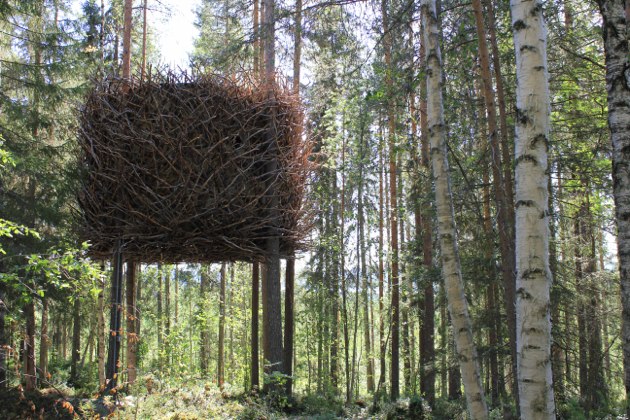 Peace and Quiet for two: Your life is already hectic, and you want a secluded place where you can be all alone.
Our pick: Get away from it all in Molja Lighthouse in Ålesund, Norway where you're cocooned in a lighthouse of your own, yet only minutes away from the Art Nouveau city centre.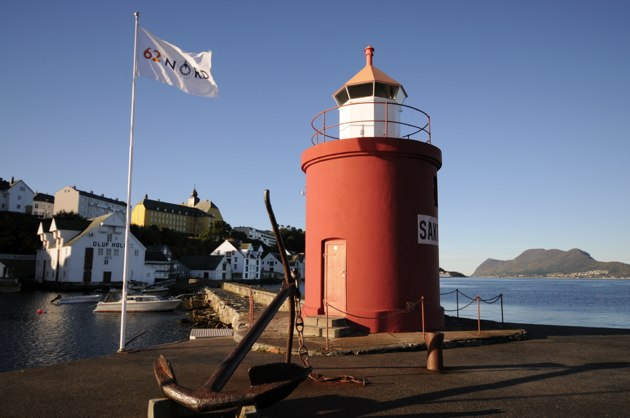 Bawdy Buddies: You are looking for a bit of fun in a place that is raunchy and flamboyant.
Our pick: Get serious at the Crazy Bear in Beaconsfield, near London.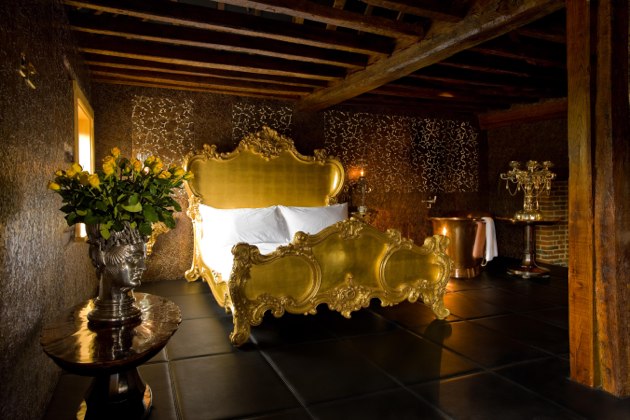 Crazy and Kooky: You want to have a laugh together and the crazier the place, the better!
Our pick: Check in with the Sultan at Abali Gran Sultanato in Palermo Italy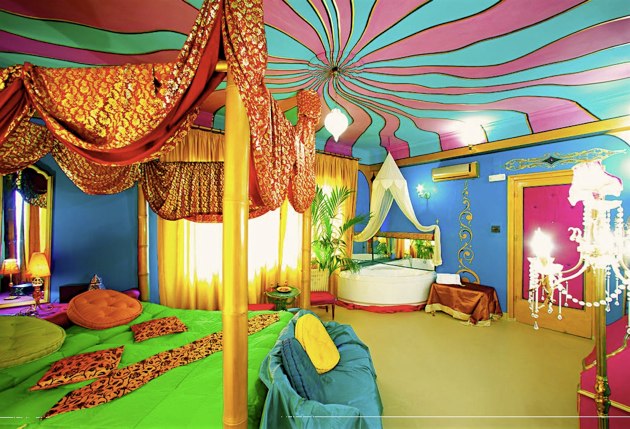 Foodies and Gourmet: You love your food, and would welcome a nice fluffy bed where you can sleep off a memorable meal.
Our pick: Those on a budget will enjoy the welcome at Gothic View on the Isle of Wight, where they can taste Claude's gourmet cooking. For those willing to stretch a little further, the 2-Star Michelin cooking at Hostellerie le Castellas, an easy taxi from the TGV station in Avignon, France, will deliver fantastic culinary experiences as well as fantasy designed bedrooms.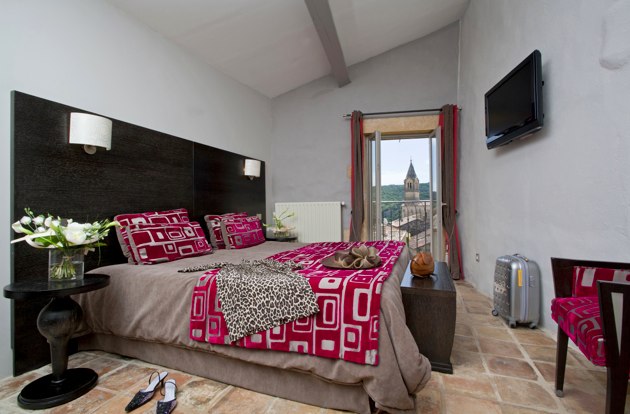 Sexy secret: A place that only the two of you know about where discretion is paramount.
Our pick: Check in to the Airplane suite, near Teuge the Netherlands.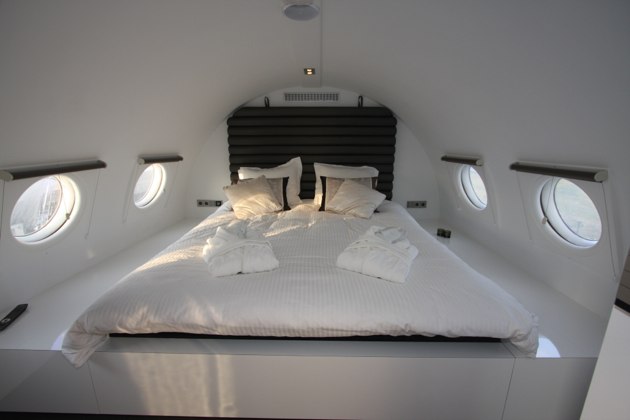 Travelling with Kids: Childcare is be a nightmare and you need to cater for your little loves, as well as your partner.
Our pick: Try out the Trojan horse in La Balade des Gnomes near Durbuy, Wallonia, Belgium. Fun for everyone, and a great restaurant next door.
Only the best and most luxurious will do: You love the idea of doing something different, but need luxury to wow your partner. Some things are too important to be left to chance.

Our pick: You can't get more luxurious than the "Versailles in the Ardennes" luxury of Le Manoir de Lébioles, near Spa in Belgium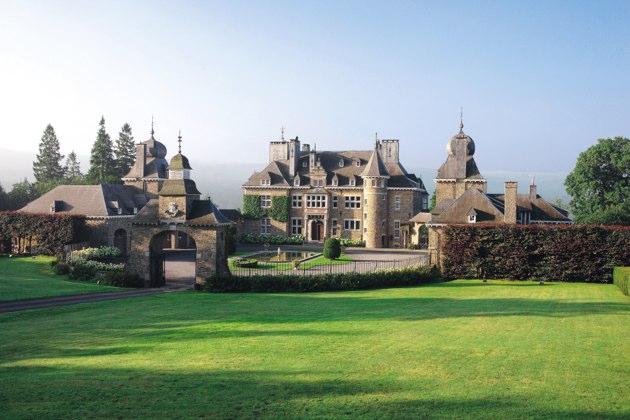 Pamper your Partner: When you need a jacuzzi, massage and spa treatment to de-stress you and take you to another place.
Our pick : Unleash your inner Flintstone in the caves of Turkey in the Cappadocia Cave Resort and Spa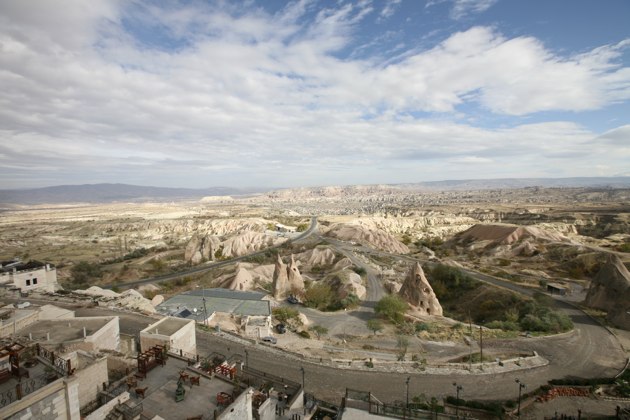 Pop the question: Sometimes you know what you need to do - you just need a location!
Our pick: There is only one place to consider and the name gives the game away... If you can cope with sleeping in an Art Gallery, stay at The Proposal in Zurich. If your date isn't keen on your offer, check into the Husky-Lodge in nearby Schwyz for a date with mans best friend instead!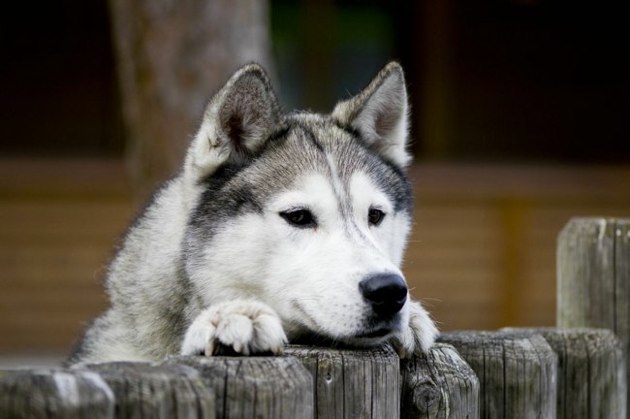 Interested in MORE Unusual Romance ideas?
<Click and see our Valentines recommendations last year>
Whatever you choose, we hope you enjoy our selection.
Princess Roxy