The Museum of Broken Relationships

Sharla flew into Zagreb and joined urban guide Iva Silla of Secret Zagreb, looking for GoUnusual sights.
Museum of Broken Relationships
You have to LOVE this museum. The owners were a couple who broke up and wanted to keep mementos of their dead relationship in a safe place. This sparked them to ask others to do the same, and the installation has become a museum full of symbolic items and the story behind them.
The exhibition also goes on the road, with special editions around Europe and as far as California.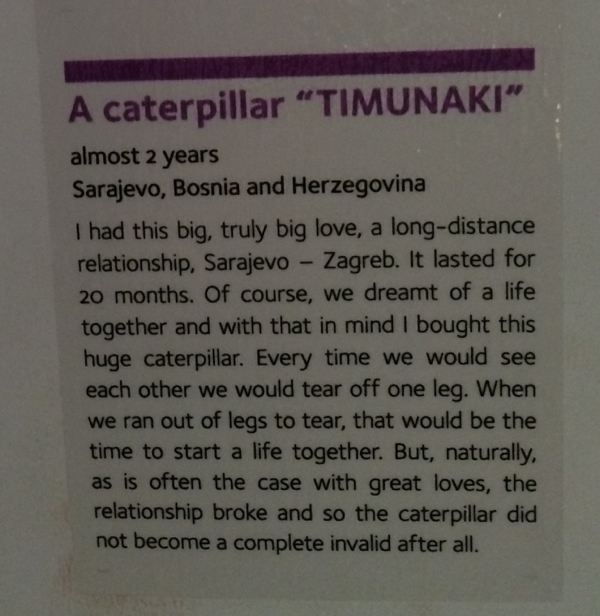 If you dare, you can leave your confessions here.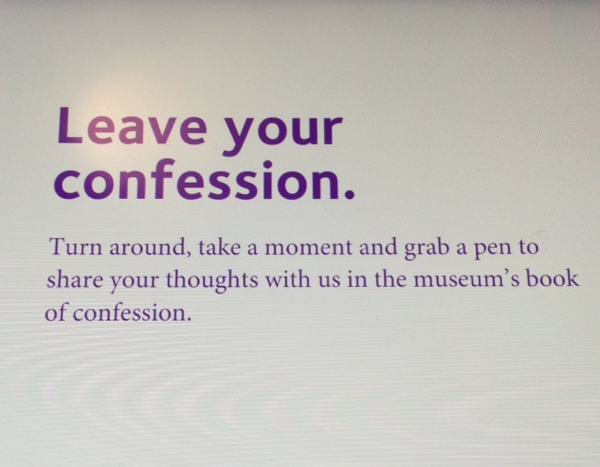 Zagreb for the Not feeling so Loved...
It is a custom in more and more places to place padlocks on bridges, sometimes with a message or initials of a couple who throw the keys into the river: locked together for eternity. Some say the idea started in China, and others suggest is was a century-old tale from the Serbian Spa town of Vrnjačka Banja, where lovers used to show their lifetime connection by fixing initialled padlocks to the railings where young lovers used to meet.
What is generally agreed however is that the 2006 cult novel, I Need You, by Italian author Federico Moccia about lovers fixing locks to a lamppost on the Ponte Milvio bridge in Rome, crystallised activity globally. From Las Vegas to the Pont des Arts in Paris, Staines-upon-Thames (thank AliG for that), to Greta Green, there are millions of locks adorning bridges.
As the Museum of Broken Relationships knows, it doesn't always work out, so as a public service they decided, at the stroke of noon, to provide lock cutters to the ex couples (or half of them) so they could remove their eternal lock in a February 14th anti-Valentines celebration.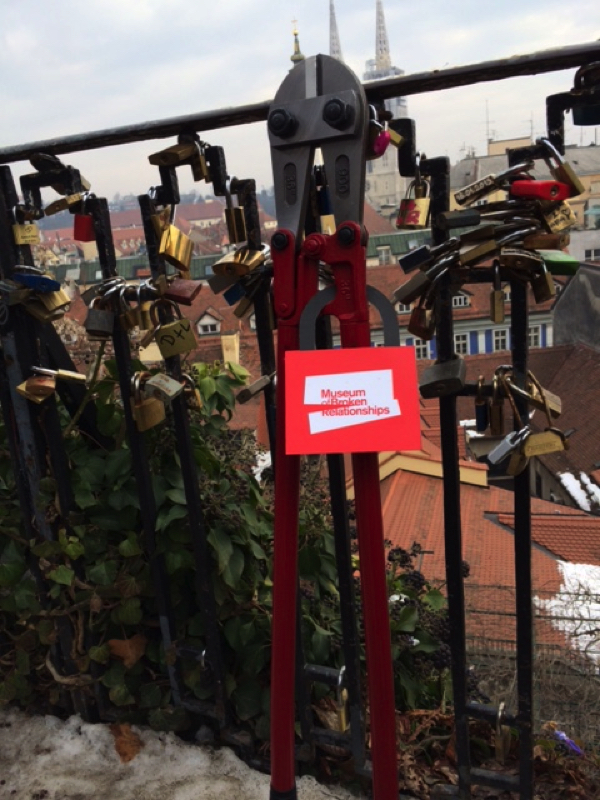 This guy looked happy and relieved when he removed his lock.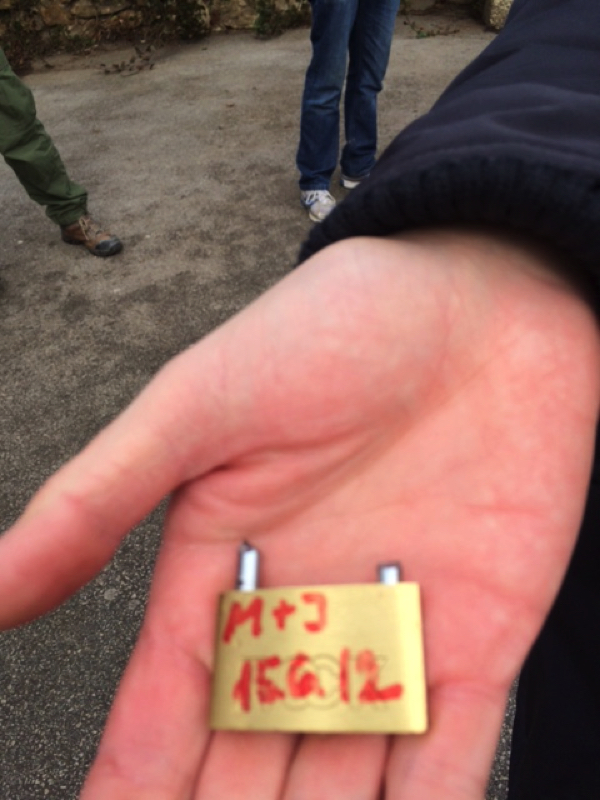 Being alone on Valentines Day sucks, unless it doesn't. My cure was a cardboard sign with the words FREE HUGS written on it. My mission was to go into the main squares and see how many hugs I could score.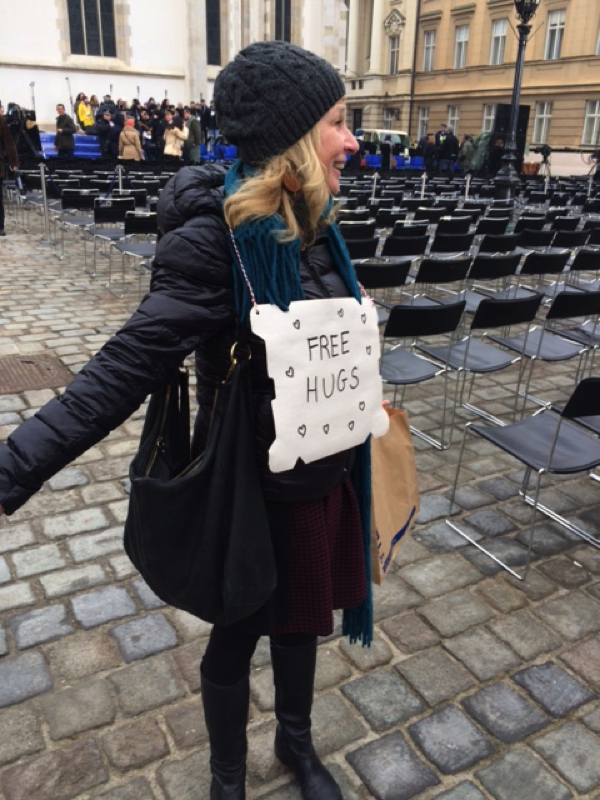 It happened to be Carnivale season, so there were a few people in costume, which made things easier. And a few selfies with the hug-ees.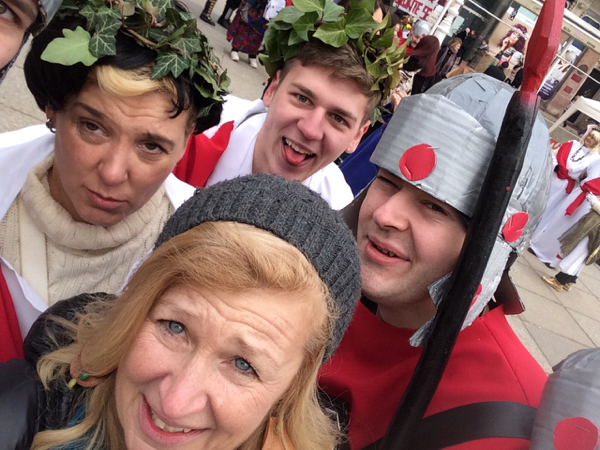 So, for Lovers, Ex-Lovers and those that aren't feeling any arrows from cupid at all, what about visiting Zagreb the GoUnusual way?
Whatever you do, GoUnusual !
Credits and Thanks
I could never have done this without Iva Silla: Secret Zagreb Walks
Twitter @ZagrebGuide
Museum of Broken Relationships
Ćirilometodska ul. 2, 10000,
Zagreb, Croatia
https://brokenships.com/