The island of Murano, next to Venice is famous for beautiful glass. However, without local knowledge - tourist trips to the island are often nothing more than a poorly disguised tours selling cheap artifacts at extortionate prices. Princess Roxy decided to take on Murano from another angle, and with help from local experts, shares the best of their recommendations.
Murano grew originally as a Roman settlement, prospering through fishing in the Venice lagoon and through the production of salt. In 1291 however, all the glassmakers in Venice were forced to relocate by the Doge, for the risk of fire in the wooden buildings was considered too great. Working with open flames and wood don't mix - even when you're surrounded by water - so glass maufacturing operations were moved to Murano, the next island in the lagoon.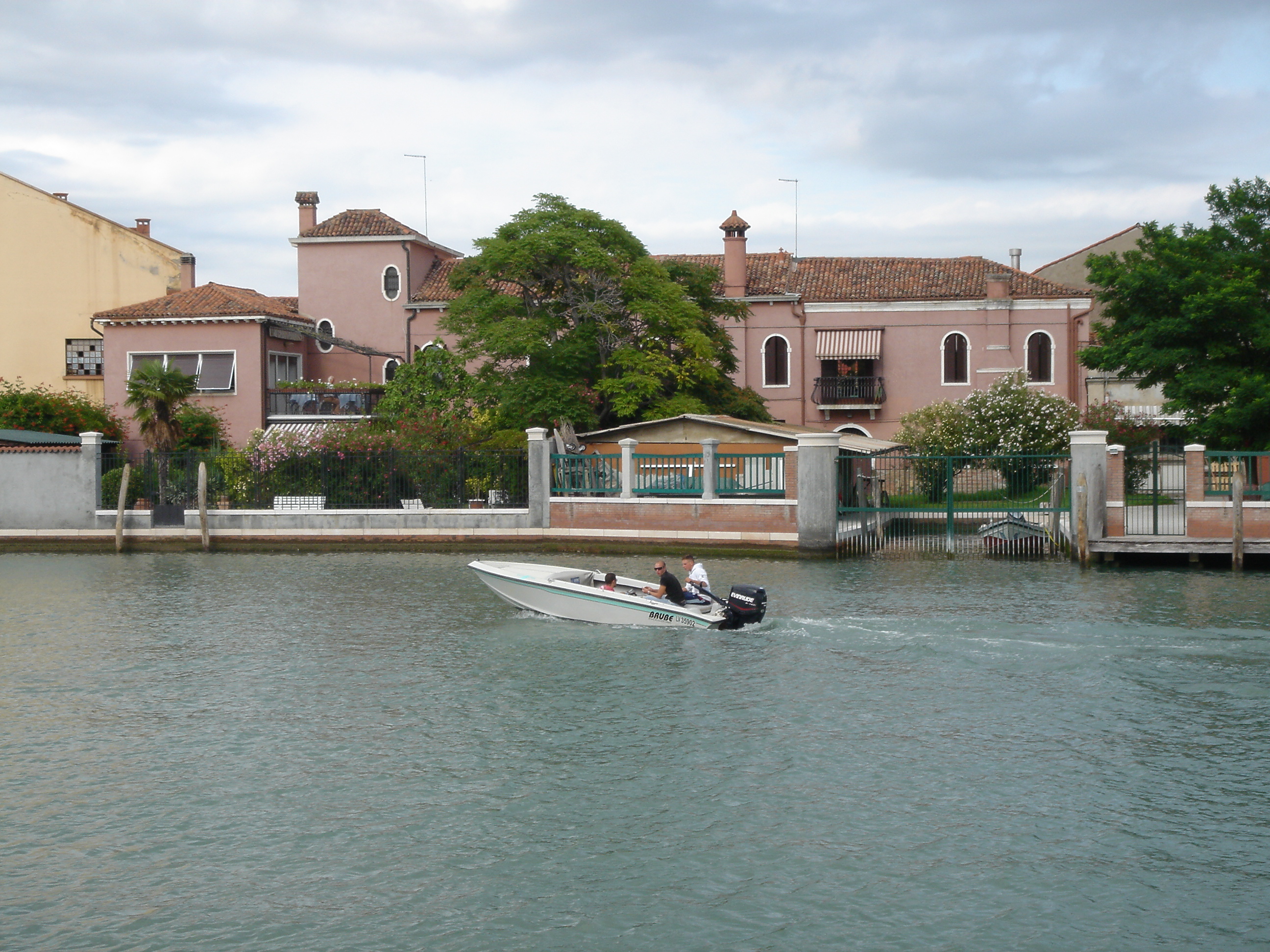 Roxy chose to stay at the Villa Lina bed and breakfast, run by Evi and her daughter Gaia. As a spacious property it can also be hired for weddings and events.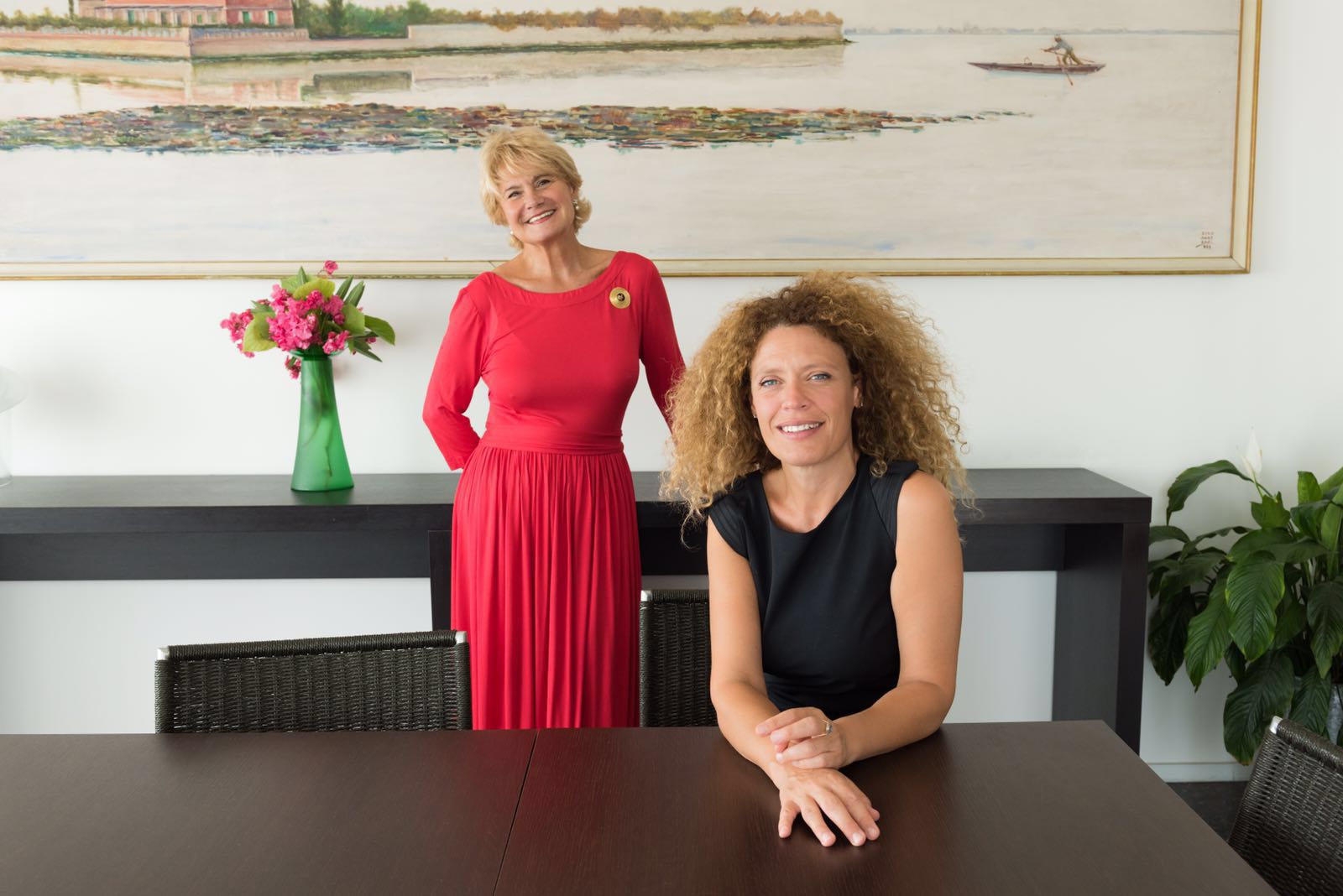 Evi's husband is Carlo Nason, a famous glass designer from the historic Nason family.
(Fun fact: Nason means "big nose", and many Venetian surnames derived originally from nicknames).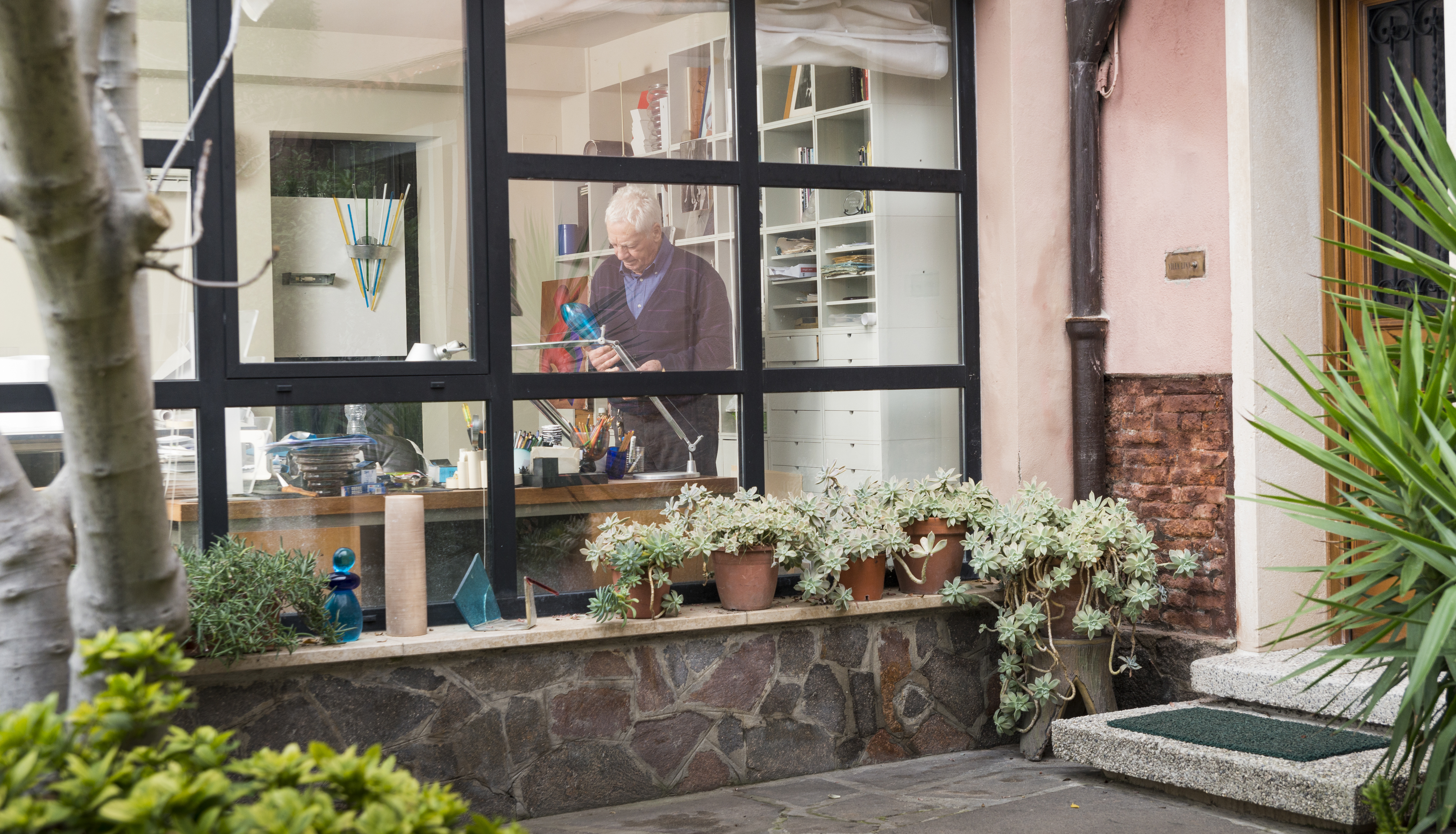 Villa Lina was the perfect base. The 3 sunny rooms lead to the eclectic living room furnished with 70's designer furniture and a splendid chandelier designed by husband Carlo.
The garden was bursting in flowers and plants. It is a perfect place to sit back and ponder the view of the lagoon in the afternoon.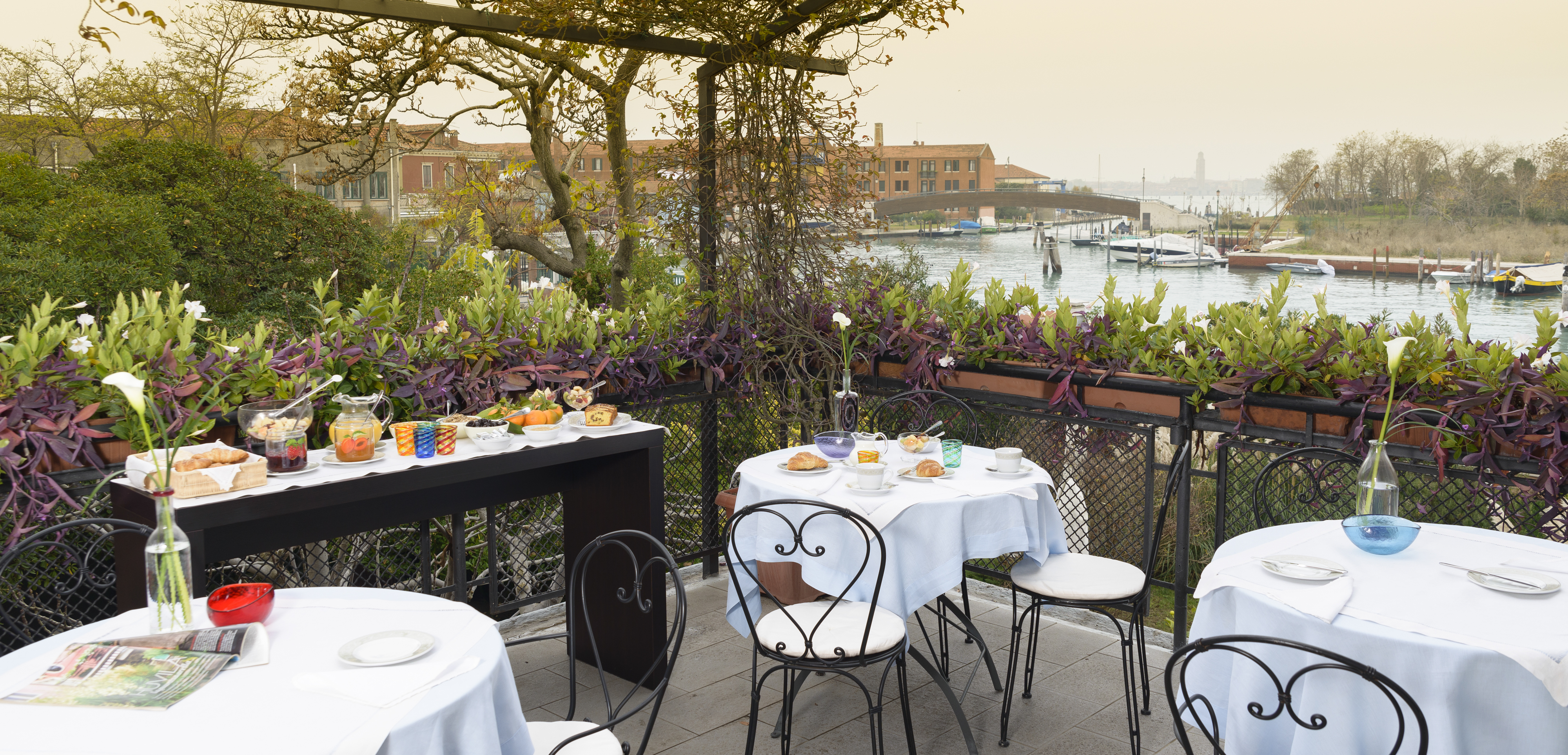 As we chatted, I commented on Evi's earrings and she showed us the detail which is the most minute glasswork I have ever seen.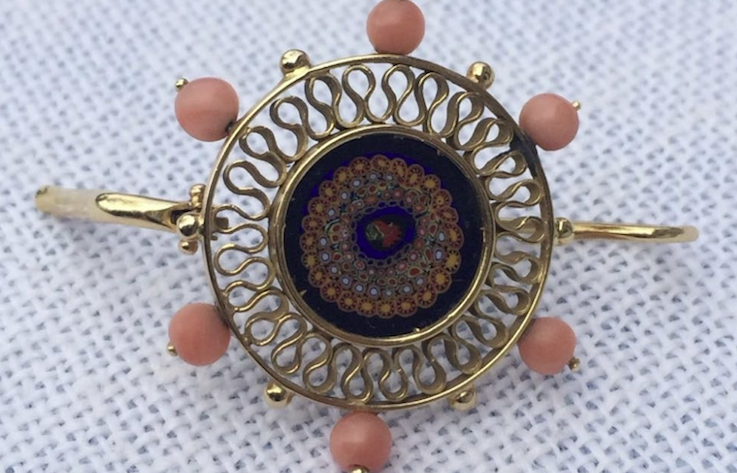 These and other collectables of Evi appear in a book about superlative glass designs that we thumbed through on our visit. Evi is a wealth of information on Murano and gave us tips on the best places to eat and drink, as well as to shop.
Here are a few of her favourite suggestions:
Acquastanca- run by Caterina Nason, an architect whose passion for cooking turned into a profession, providing creative recipes using locally sourced ingredients. Wonderful!
Osteria La Perla – known mainly to locals, this delicious hidden away gem offered a tasting antipasto lunch of fish and local wine for 32 euro for two!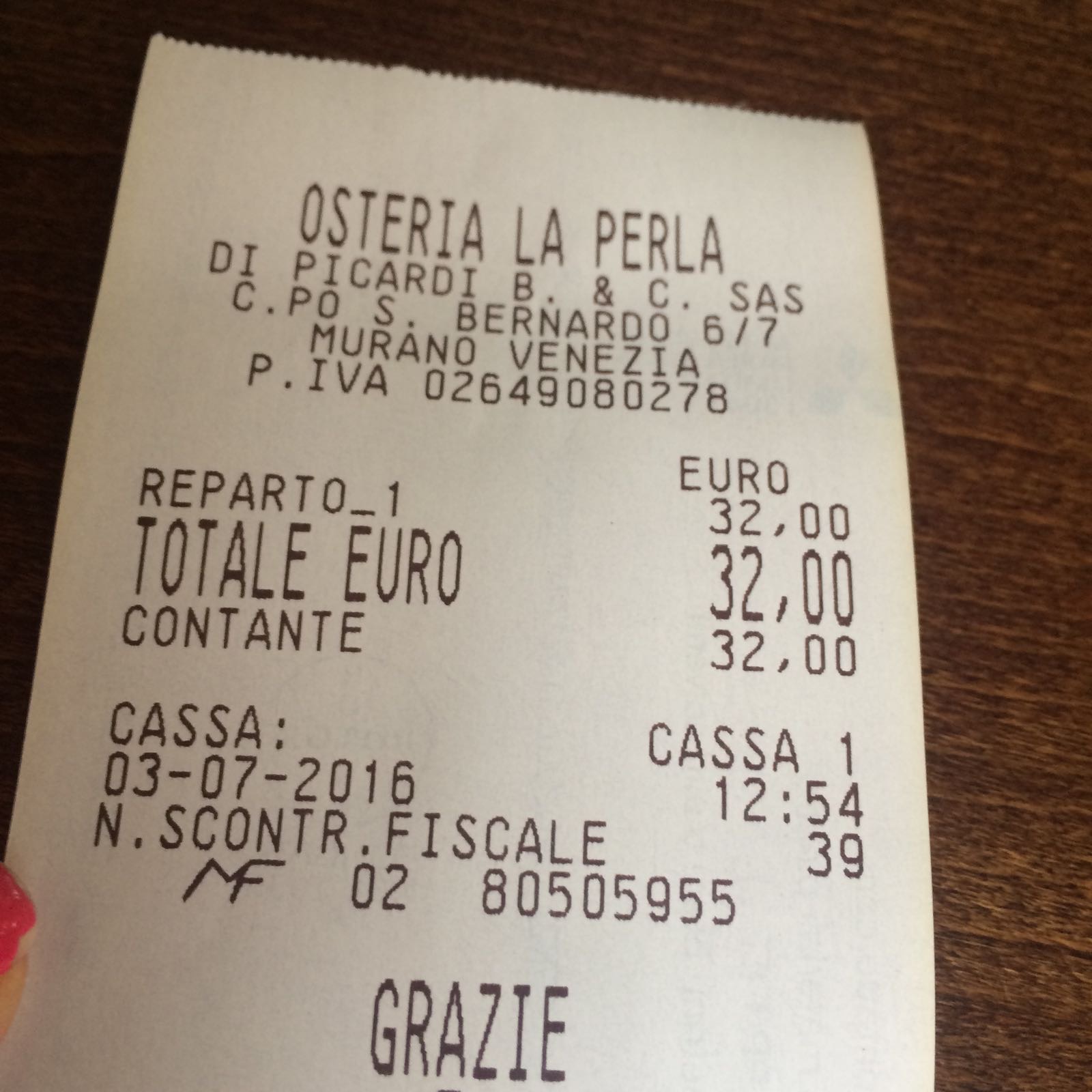 As for the glass producers, there are shops for every budget. Those on the upper rungs of the economic ladder can enjoy the Seguso experience: a two hour long immersive visit into the history of one of the first glassblowing families. Visits are organized on a private basis (but they are pricey).
A more moderate produceer is Vivarini , where you can visit the factory, watch glassblowers at work and shop without pressure. A couple of recommended shops are Nason Moretti and Davide Penso.
For casual shopping, my best advice is to pop in and see what strikes your fancy. While there is a certified Murano Glass emblem that guarantees provenance, not all bone-fide Murano glassmakers adhere to it. This town of just 5,000 is furiously competitive and it's difficult for the natives to agree on anything.
When you buy, consider it in the same way as any piece of art or craft. Get the story of the piece. Does it bring you pleasure? Quantify that feeling and take it from there. And if it costs too little, chances are it's not made locally...there are cheap rip-off's everywhere!
A must-do is to visit to the Museum of Glass and there is an excellent show on until April 25, 2017. http://museovetro.visitmuve.it/en/mostre-en/mostre-in-corso-en/murano-glass-exhib/2016/09/16997/emotions-of-glass/
Princess Roxy's tip:
Skip the free tour to Murano, hop on a city vaporetto boat, or take the public ferry and explore Murano on your own. Stepping away from the main tourist streets or taking Roxy's suggestions, you are sure to uncover something beautiful.
Curious note: Many restaurants are closed on Saturday and Sunday. Come midweek to have the best experience, less tourists and best prices!
VILLA LINA Venice
Calle dietro gli orti, 12 -
30141 Murano
Venice - Italy
http://www.villalinavenezia.com/en/