Zagreb under the Covers
Earlier this year, Sharla flew into a Zagreb covered in a blanket of snow. She wanted to discover some of the unusual aspects of this Croatian capital and hoped the snow wouldn't hinder her. This is part 2 of the story of her travels, discoveries and amazing people she met!
Her guide was Iva Silla of Secret Zagreb, and Sharla had briefed her that she wasn't not looking for the traditional sights, and was up for an adventure.
Museums and collections:
Museum of Broken Relationships My favorite museum. The owners were a couple who broke up and wanted to keep mementos of their dead relationship in a safe place. This sparked them to ask others to do the same, and the installation has become a museum full of symbolic items and the story behind them.
The exhibition also goes on the road, with special editions around Europe and as far as California.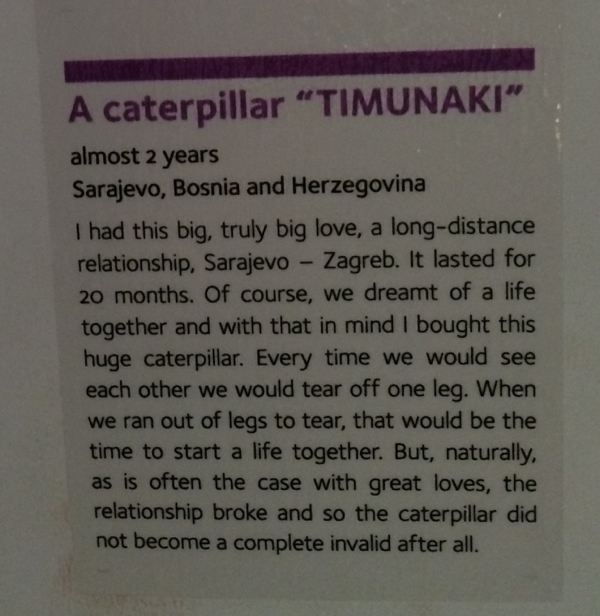 If you dare, you can leave your confessions here.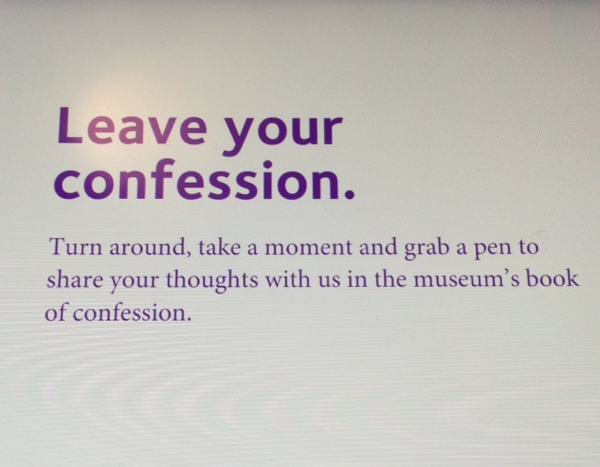 Mushroom Museum (Muzej gljiva) The most bizarre museum I have ever seen, with a ginormous collection of mushrooms that have been put into suspended animation by a special machine, preserving them in their original state forever.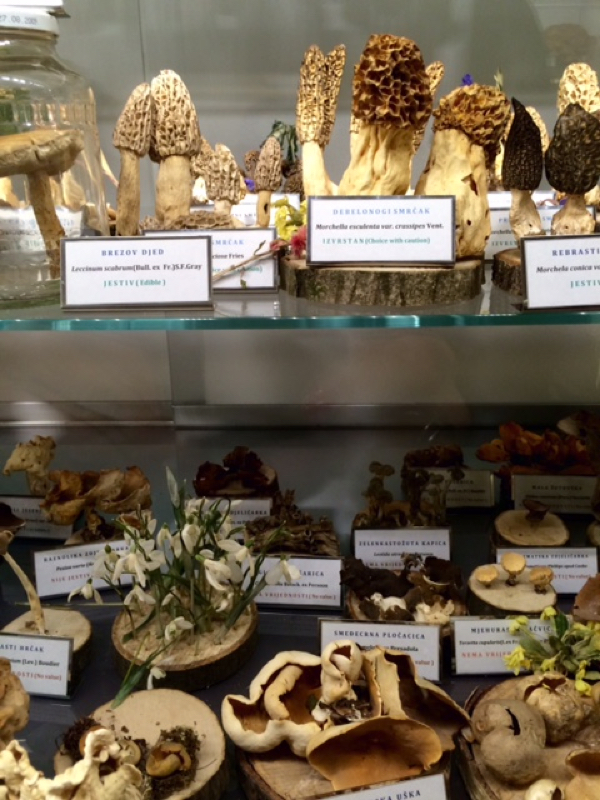 Other strange stuff:
Zagreb Solar System – The real name of this art installation is Nine Views and it depicts the sun and the 9 planets surrounding it, scaled down to the precice size and distance to match the real planets. There are "planet hunts that take out to vist all of them.
To give you an idea, here is the sun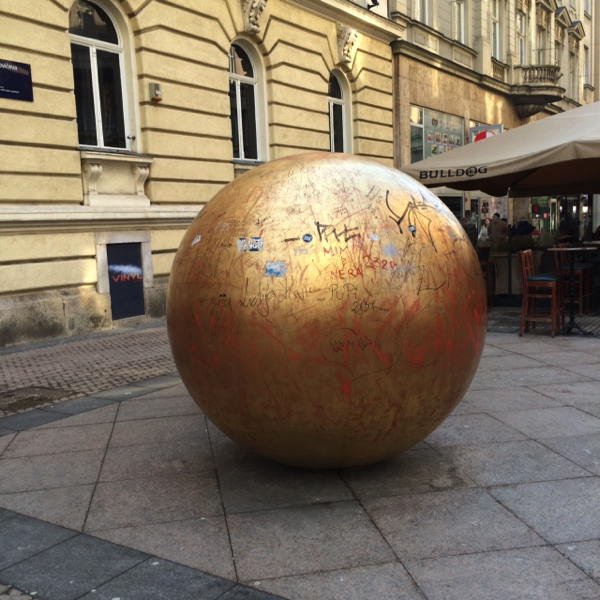 ... and here is venus.....
Don't forget to go on the world's shortest funicular: Uspinjaca (that's the Croatian word for funicular)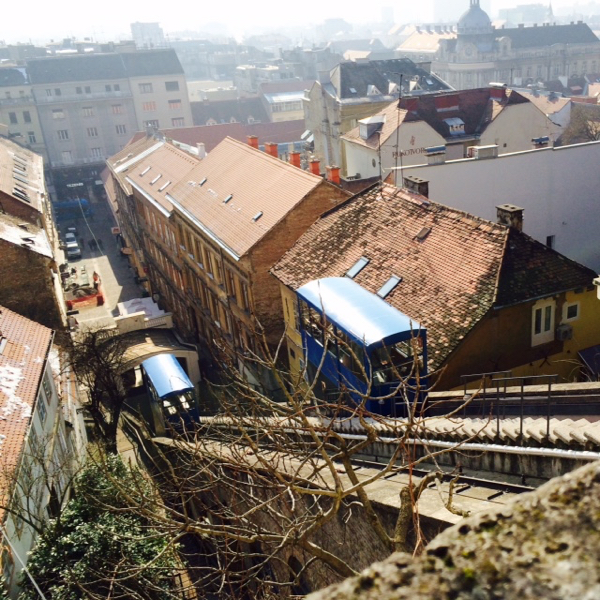 There is also the curious Summer Cinema Tuskanac an open-air movie theater with seats on the edge of the forest also called Tuskanac.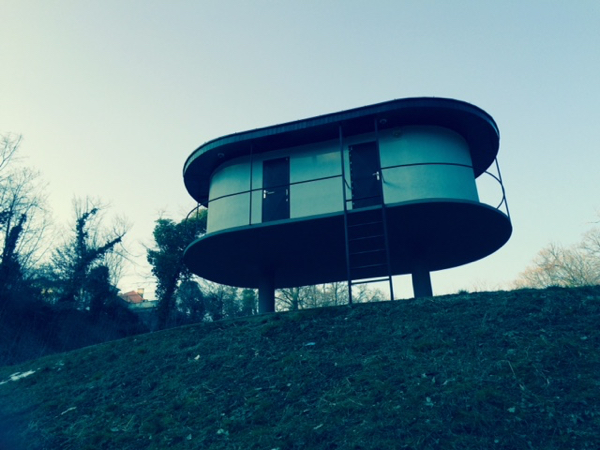 I couldn't resist climbing up, wouldn't it make a wonderful hotel room?
Zagreb for Lovers... and the Not feeling so Loved...
I was invited to the lock breaking ceremony sponsored by The Museum of Broken Relationships: It's a custom to place padlocks on bridges, sometimes with a message or initials of a couple who throw the keys into the river: locked together for eternity.
As the Museum of BrokenRelationships knows, it doesn't always work out, so as a public service they decided, at the stroke of noon, to provide lock cutters to the ex couples (or half of them) so they could remove their eternal lock in a February 14th anti-Valentines celebration.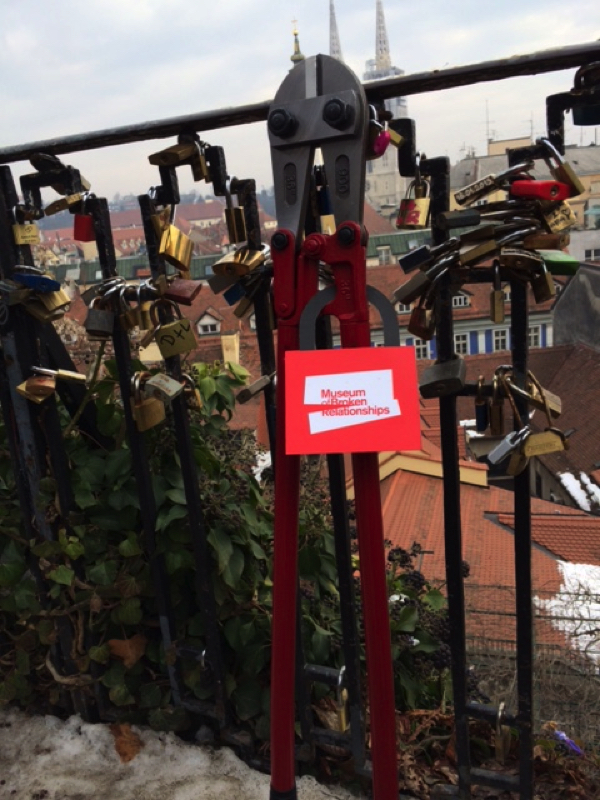 This guy looked happy and relieved when he removed his lock.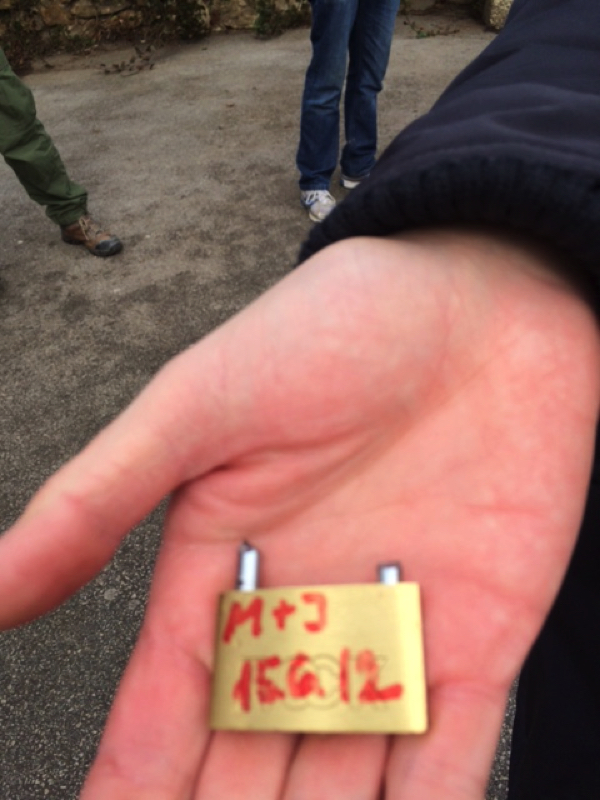 Being alone on Valentines Day sucks, unless it doesn't. My cure was a cardboard sign with the words FREE HUGS written on it. My mission was to go into the main squares and see how many hugs I could score.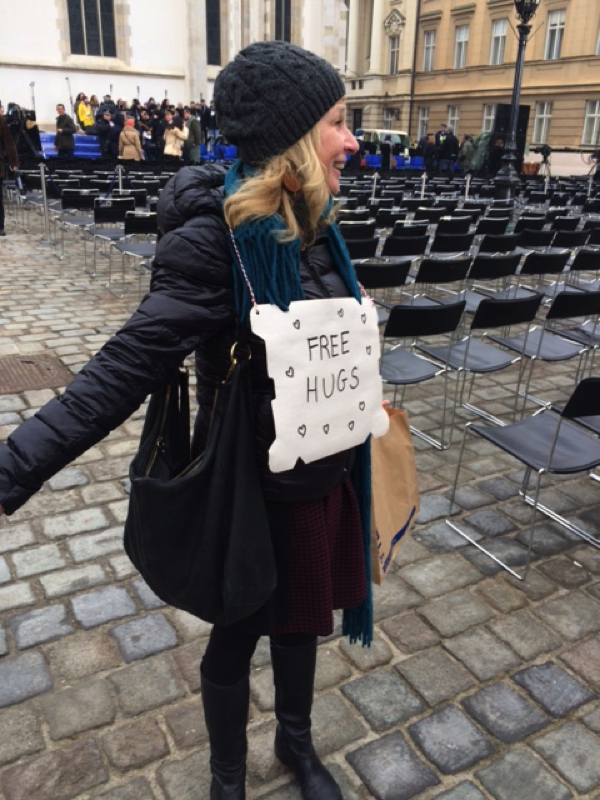 It happened to be Carnivale season, so there were a few people in costume, which made things easier. Here's a film of my first hug of the day, at Swanky Hostel with Miss Tea.
And a few selfies with the hug-ees.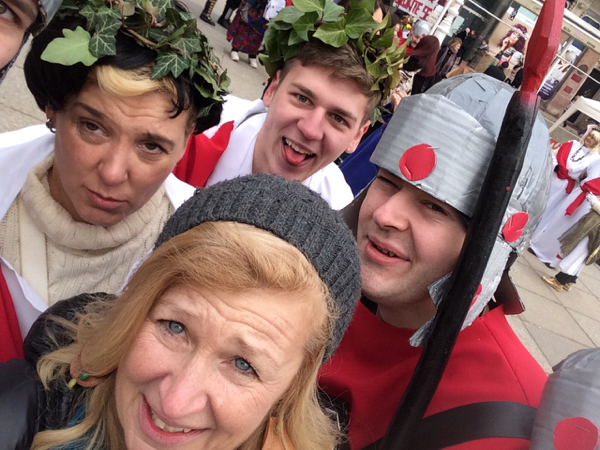 In Gornji grad, you'll discover the parliament and colorful roofed cathedral.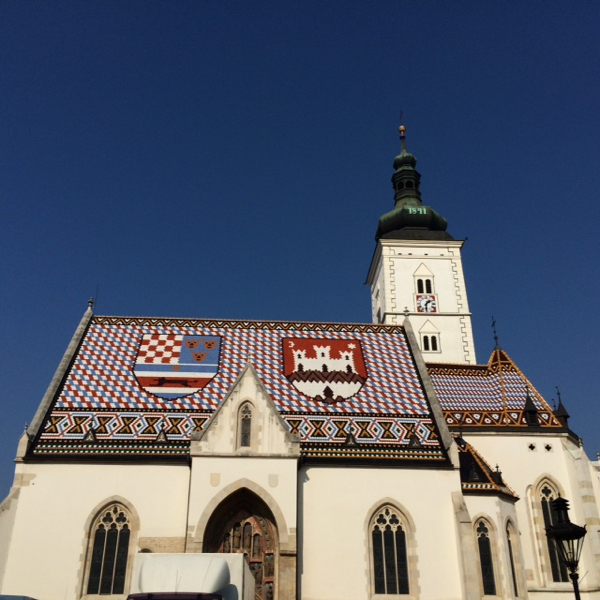 We saw this lamplighter. Zagreb is still lit by gas streetlights and watch how they are lit every evening:
Cinema Kino Europa This is a nearly century old movie house, beautifully restored, showing vintage films and stage plays, with a bar and a cool museum shop.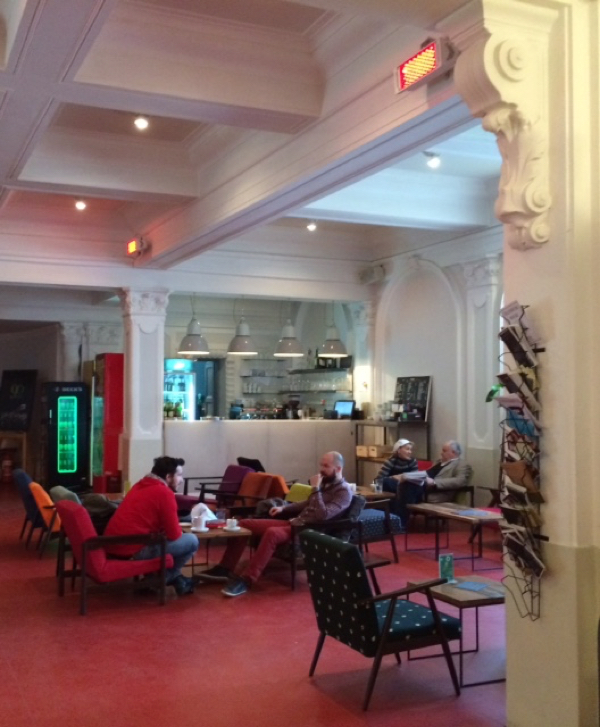 Zagreb Eye - For the absolute best 360° views of the entire city you should also check out Zagreb Eye.
So, what about visiting Zagreb the GoUnusual way?
Get under the covers and explore. You'll never know what's in there until you look!
Where to sleep in Zagreb?
Swanky Hostel
This hostel, a new addition to GoUnusual, coming online soon... also has some private rooms with ensuite bathroom. It is a fun place, where hostellers go to meet each other and have a drink before setting off on the town.
They have parties nearly every evening, and they are a great excuse to meet new people. Tea, Tina and the whole team of Swanky exude enthusiasm from every pore and it was a true joy to hang out here. This shot was during a carnivale party at Swanky...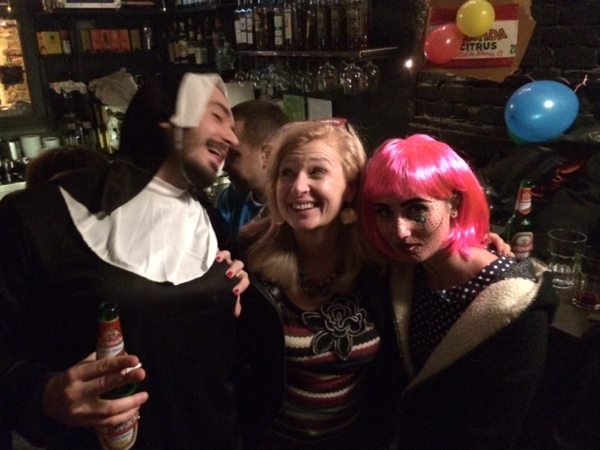 Bed and Breakfast Kairos- the first B&B in town, with each room dedicated to a Zagreb-based theme, like music, crafts and literature.
4 city windows - Another nice B&B with an art theme in a great location
Lobagola- a bit out of the center but a really cool place run by a passionate owner.
Credits and Thanks
I could never have done this without Iva Silla: Secret Zagreb Walks
Twitter @ZagrebGuide