Unusual took its road show to Matera, the UNESCO world heritage site that will take your breath away. From the moment you enter the town, the white buildings stacked upwards on the hills will elicit your first WOW. Post WWII Matera was in extreme poverty and town was completely evacuated in 1953, where it stood largely dormant for 30 years, until in 1983, thanks to a government grant, services were restored, the town was slowly repopulated and in 1993 UNESCO granted it World Heritage status.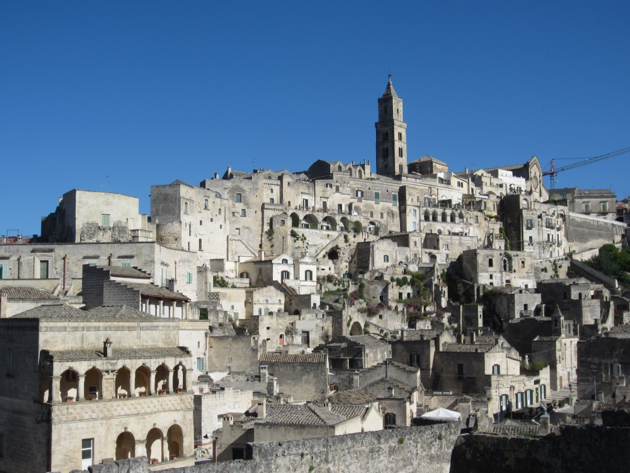 When GoUnusual arrived, on a sunny Monday in May, the town was strangely silent. Sassi, (stones) the town's nickname, is apt, not only because it completely carved out of chalk, but there are many, many steps to navigate. Our stay was in Sextantio Le Grotte delle Civita, an incredible lodging that sprang up from original cave dwellings. This is an albergo diffuso, or a detached hotel, whereby original dwellings are restored in keeping with their historical past and connected virtually with a central reception.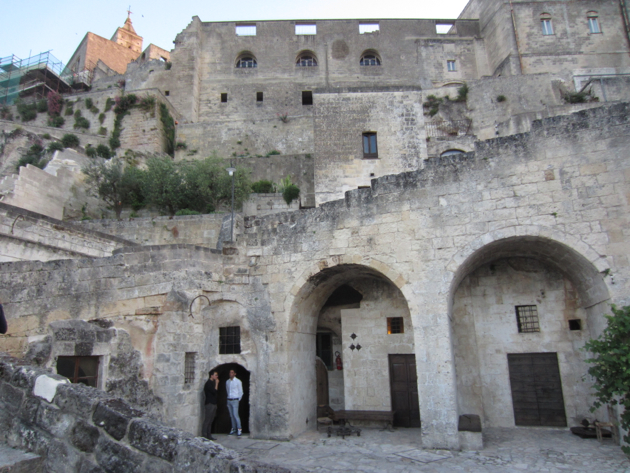 Impeccably restored by its Swedish/Italian owner, the entire structure harks back to medieval times, and the piped in music is a great touch.
The breakfast room is a cave that was once a medieval church, and you will be saying hallelujah to their delicious morning spread. Rooms are large and dark, mood-lit with candles (yes there is electricity too); some rooms have a tub in the middle of the bedroom, and all have separate stone showers.
The modcons like wifi are hidden, so you can really get into the caveman (or woman) mood. This place is sexy and romantic, and honeymooners have flocked to it as soon as it opened. Matera also has many atmospheric restaurants with excellent food at reasonable prices. We loved La Talpa, a grotto pizzeria/restaurant with a rustic feel.
A must is a guided tour to the original stone dwellings, now abandoned, that were inhabited from stone-age times all the way up to the 1950's. A number of artists call Matera home and you will find original artwork throughout the town. There is also a music conservatory and the student's music in the air offers you a personal soundtrack for your walk through this mysterious town.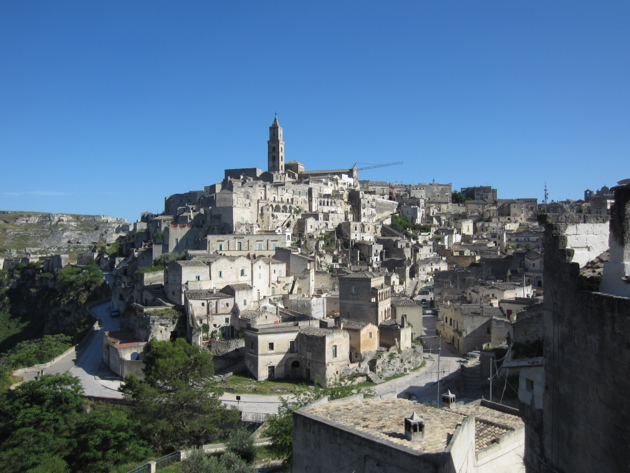 Amazing, Magical Matera.