Repechage: from the French repêchage- "to fish out, rescue"
This is the term Francesca Caltabiano, the Florentine designer, has coined; an idea that sprung from little icons, talismans, lucky charms, mementos from the past. Here's how it works: You book a one hour appointment with Francesca, where she sits down with you while you present a number of significant items that she will transform into a work of art to wear. These can be old pieces of costume jewellery, real gems, charms, items that bring back memories… anything important to you. While you show these items, you can't help but explain their back story, and Francesca takes it all in. She lays out the objects on a table and gives you an idea of how she might put them together as a necklace; the work is a sort of collaboration between the two of you.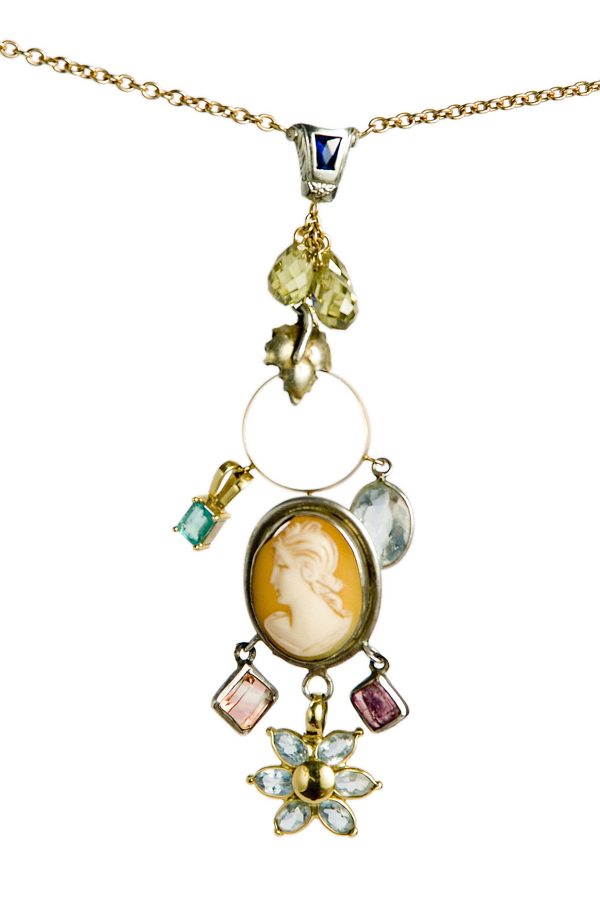 After your meeting, she takes all your trinkets back to her atelier and work begins, culminating in a one-of-a-kind wearable art, laden with meaning.
"This project took me by surprise"- Francesca says - "I remember an event we organized on Lake Garda and there was a queue of people waiting to show me their items. I can't really do more than about 8 in a day, it's quite exhausting because people are often telling me their deepest secrets. It's almost like therapy: there is a lot of responsibility involved because people will be wearing their history".
She shows me the necklace she had on, a delicate mix of circular objects and one item caught my eye. "This is a ring my husband gave me, that I didn't care for at all. So I cut it in half and made it into a charm. Now I love it, and I can happily wear his gift".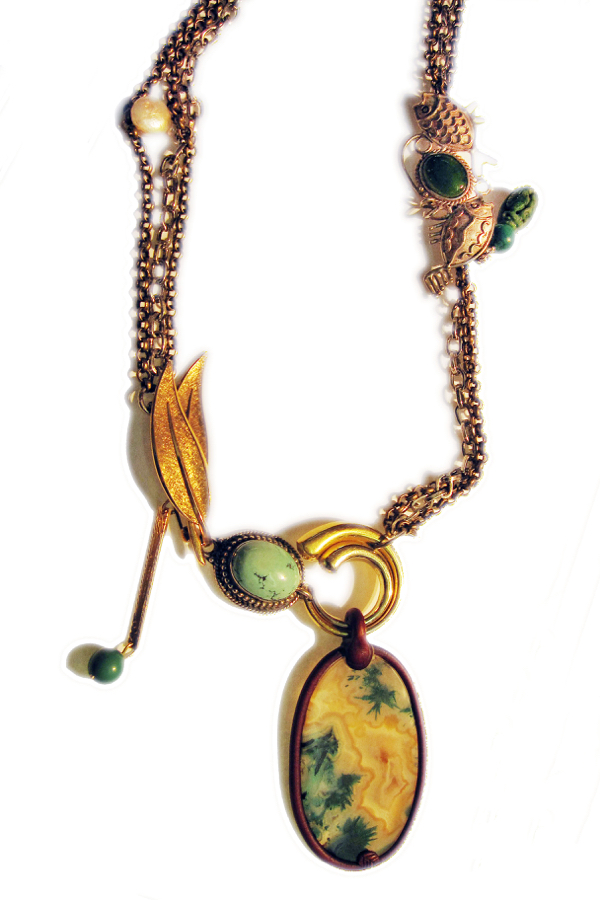 Another time a woman gave me a vintage pin that I thought was lovely. She wanted to cut it up but I just couldn't, so I created a necklace that left the pin intact in case she wanted to detach it one day.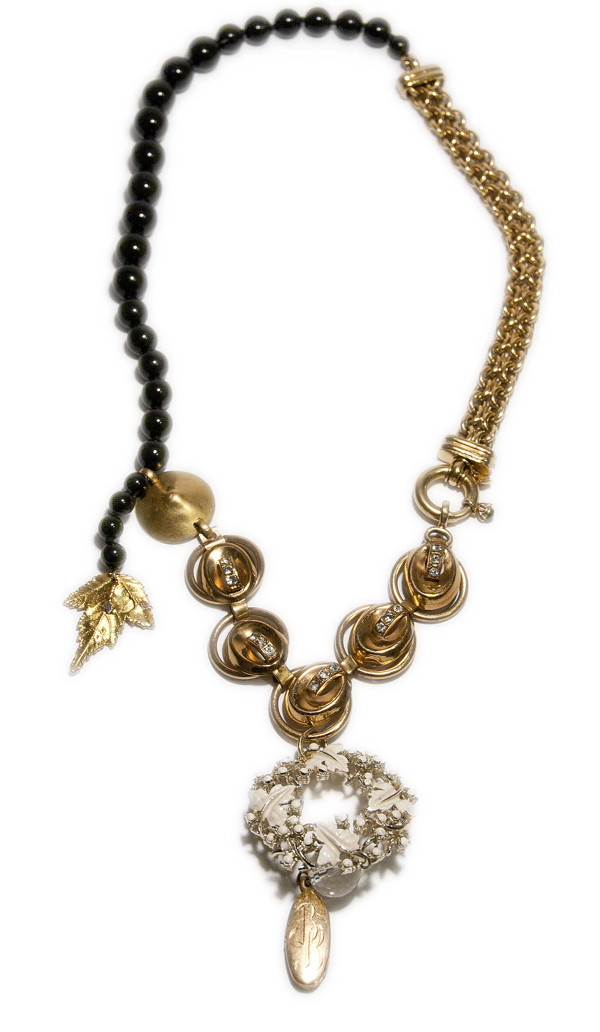 Francesca's work is much more than cobbling together some old trinkets. She is a trained gemmologist who has lived in New York and works with some of the finest jewellers in Florence. Her art carries a price tag ranging from 300 euros to thousands. She also has a line of whimsical pieces, one I loved was a snail that seems to be dragging what seems to be a very heavy pearl.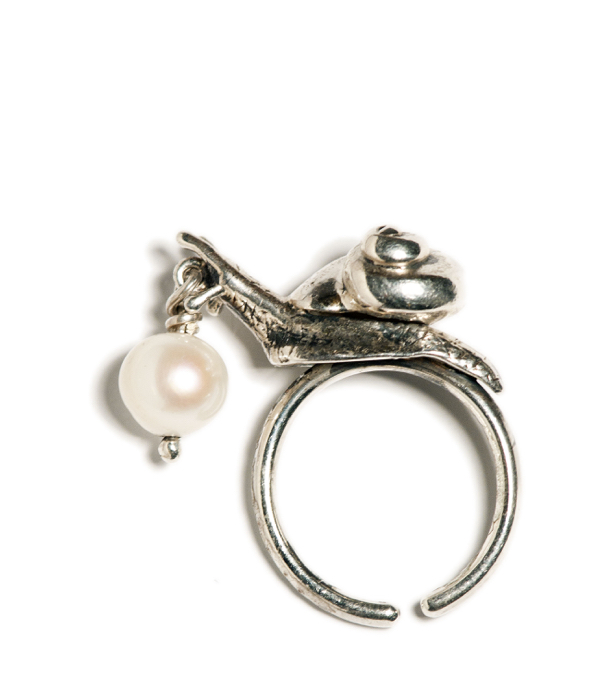 One thing is universal: Repechage is something very personal, people are often seen stroking their necklaces as if touching the items will bring them happiness… or good luck.
Something we could all use a bit of, these days.
You can visit her atelier in the centre of Florence by appointment info@francescacaltabiano.com