My kayaking buddy was the effervescent Suvi, from Finland, who helped me paddle with our group from Adventure Dubrovnik. The trip had started just beside the Old City walls and we went out to a secluded cove where we had a snack. The bravest souls jumped off the cliff into the sea below!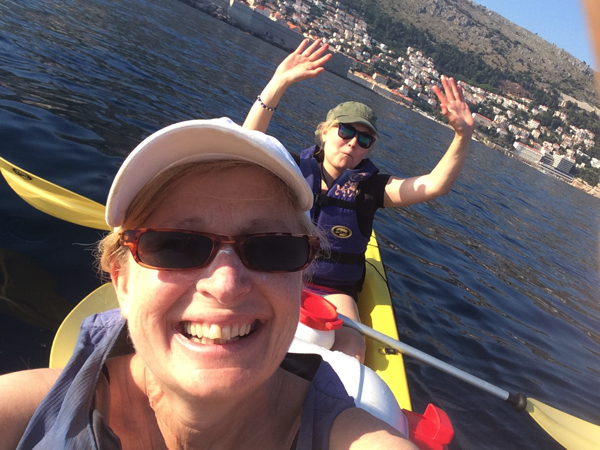 Photo by Severiano Garza
Our next leg was out and around the island of Lokrum where we visited another cave and saw the cousin of Hercules helping unravel a fishing net. Look at that flowing white hair!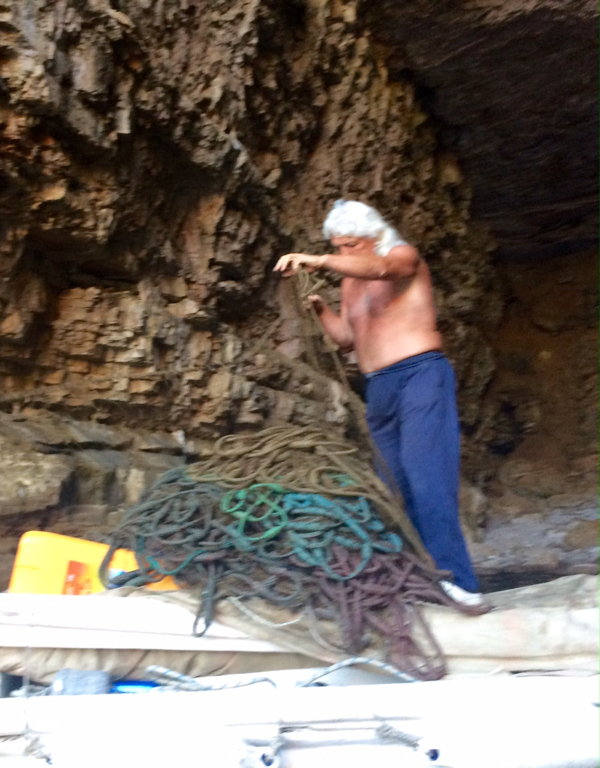 Matthew our guide told us that Lokrum was cursed, because the monks who lived there were thrown off the island… but not before they held a candlelight vigil and prayed ill will on anyone who would try to claim the island for their own personal pleasure. The Archduke Maximilian of Austria had a house here before becoming emperor of Mexico: he was executed soon after. His wife Empress Charlotte went insane, and others who have tried to claim the island have died mysterious deaths. It is even said if you take so much as a pebble off the beach you can run into bad luck. No one is allowed to sleep overnight on the island, except the firemen who are here to protect against forest fires.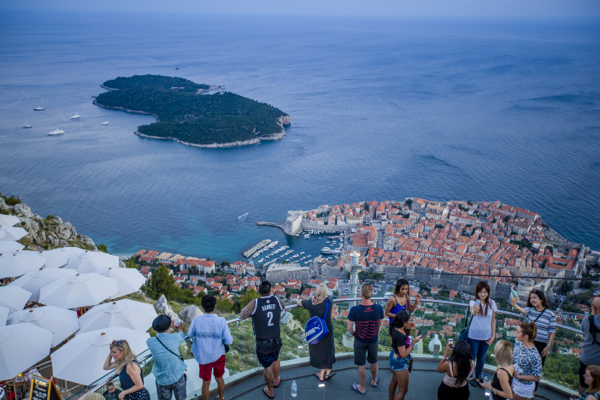 Photo: Bo Mathisen
The next day I happened to meet five firemen and I couldn't resist asking if any of them had slept overnight on the island. Just one did, about five years ago, and nothing bad had happened to him. It was explained that public servants are exempt from the curse because they are protecting the island; they are not sleeping there for their pleasure.
When I asked all the guys to have a picture together guess who declined?
You're right... the one who slept on the island...
Guess you can't be too careful!
Thanks to Adventure Dubrovnik, who love GoUnusual
Adventure Dubrovnik
Sv. Križa 3
Dubrovnik 20000
Croatia
info@adventuredubrovnik.com