Check out this collection of some of the more Unusual and Unique events from around the world in July. As always, please let us know of regular annual events that we've missed. We're especially keen to know your experiences if you've attended and any photos or videos you're able to share.

Red Bull Flugtag Zürich
Landiwiese, Zürich
Next event: Jul

The spectacular Red Bull Flugtag is sure to delight thousands of visitors in Zurich this summer.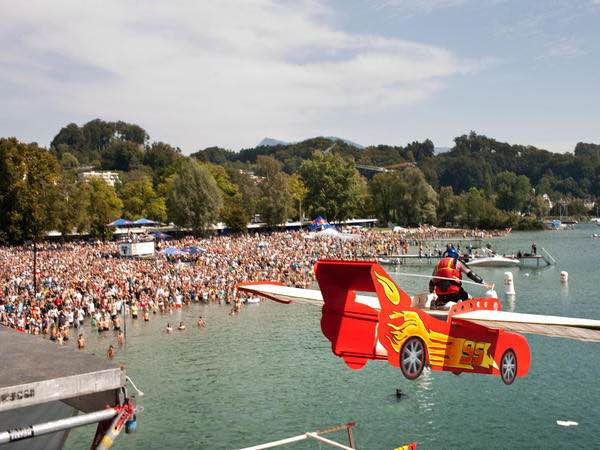 Photo:https://www.zuerich.com/en/visit/events/red-bull-flugtag?utm_source=06_2016_Sommerevents&utm_medium=email&utm_campaign=eNewsletter&bpid=1119664559&nlid=1157940507&mid=4384551&chk=PafTPaRLmZ
Red Bull Flugtag is a day when creative hobbyists, nutty amateur pilots and pioneers in human-powered aircraft flight have the chance to test their courage and skills. In self-designed, hand-built aircrafts, participants zip off the 6-meter long ramp into the air – or plunge into Lake Zurich.
Winners must score points in all categories: flight time, distance, creativity and presentation. Since the first Flugtag hosted in Vienna in 1992, there have been over 100 Red Bull Flugtag events around the world. A single event can draw a crowd as large as 300,000 spectators.
The Chap Olympiad
15th July - London, UK

Taking place in the Georgian beauty of Bedford Square, The Chap Olympiad weekend is a delightful celebration of honest sporting endeavours, live music, side shows and refreshments. One of London's most eccentric sporting events, it includes umbrella jousting, ironing board surfing, martini mixing and the famous pipeathalon which rewards panache as much as sporting prowess.
It's not just taking part - it's taking part with style.
Benissa amb Sambor Cultura I Tapes
July and August - Benissa, Spain
In a secluded town surrounded by the sea and mountains, there is a great opportunity to not only experience the fantastic cultural history and gastronomy of the area, but the local cuisine and classic dishes too. The name of the tour itself means 'The flavour of Benissa: Culture and Tapas' and is a great opportunity for anyone to visit and it runs every Thursday, Friday and Saturday night
For information on the route and menus click <here>
To stay in an Unusual hotel during this Unique experience, click <here>
Cologne Lights (Lichter) Festival

15 July, Köln - Germany

In July, the Cologne Lights festival will set the sky alight above the cathedral city. A huge convoy of ships and a firework display set to music are the crowning glory to this colourful festival on the banks of the Rhine.
http://www.cologne-tourism.com/whats-on/koelner-lichter.html
www.koelner-lichter.de
Schlagermove
Mid July, Hamburg - Germany

When you hear a "Hossa Hossa" from thousands of people on the Reeperbahn, then the 'Schlagermove' is again in the heart of Hamburg. Each summer hit parade friends from all over Germany and neighboring countries celebrate the world's largest open-air hit parade.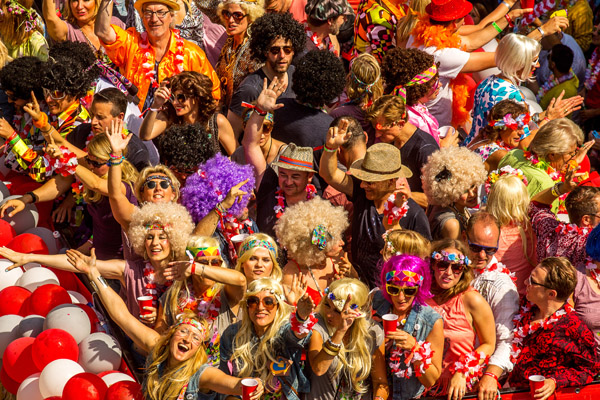 On Saturday at 3pm, 45 colorfully decorated music trucks start on the Heiligengeistfeld and drive the 3,3 km circuit over the St. Pauli landing bridges, along the Elbe and back on the Reeperbahn to the festival site.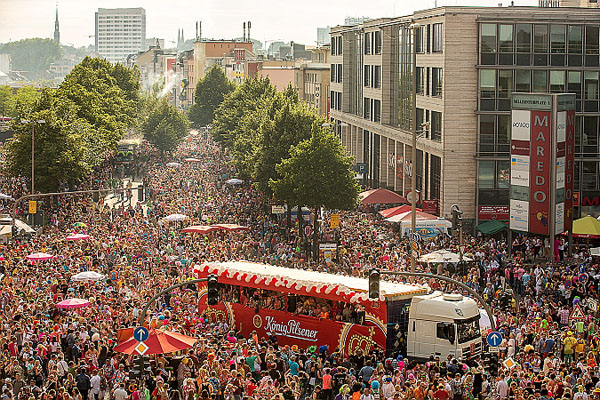 The 'Schlagermove' is a homage to 70s pop culture.
Calgary Stampede
3rd-15th July Calgary, Canada

At this celebration of the traditonal rodeo, which promises to be bigger and better than ever, features not only the main event (with prices ranging from $12 to $390) showcasing the world's best rodeo riders, but also several music performances, horse-chariot racing and even an 850 foot long zipwire!
For all the information click <here>
Istanbul Jazz Festival
July - Istanbul, Turkey

This festival represents an enormous variety of music, although predominantly Jazz, there is also classical and rock to grace the streets of Istanbul. A must-go for any avid Jazz fans with lines up from the past including Ray Charles and Dizzy Gillespie. For this and other events in Istanbul visit their site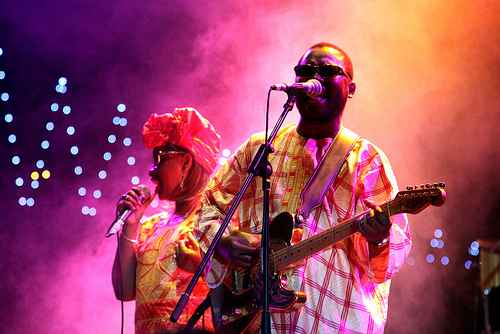 Source: http://www.flickr.com/photos/grizine/
National Day of Switzerland

31st July / 1st August

Celebrate the national holiday, where Switzerland was actually founded, in the Lake Lucerne Region. The 1st of August is celebrated in style with alpine fires, fireworks, steamboat parades, the National Holiday celebrations on the Rütli and many more traditions and parties. If you think the Swiss are always laid back and relaxed, think again - the Lucern region has great parties!

Camel Cup
July - Alice Springs, Australia
Gentlemen mount your camels !!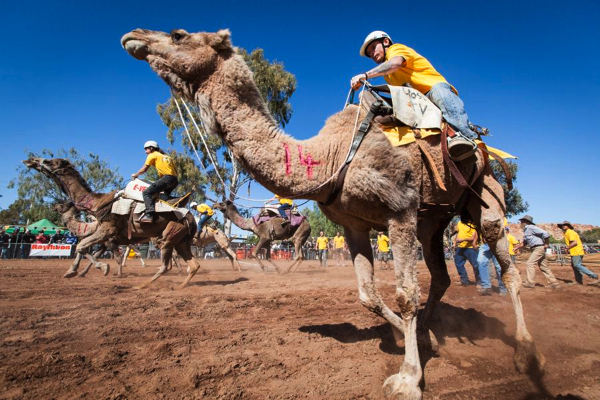 Those in Alice Springs might care to celebrate the Camel Cup - a day of fantastic camel races, antics and general amusement.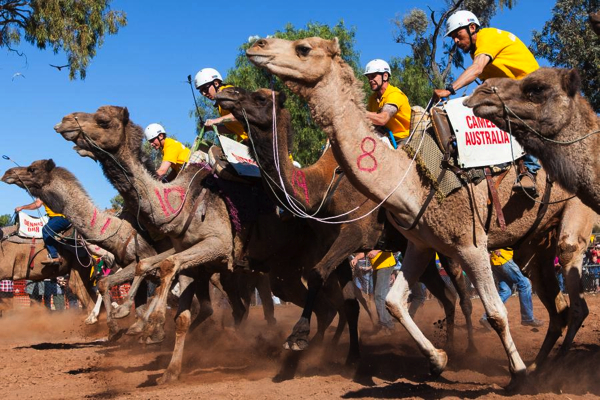 Where
Blatherskite Park, Alice Springs
Time

Gates Open: 10:30am
Grand Parade: 11:30am
First Race: 12noon
Last Race: 4pm
Züri Fäscht – The City Festival in Zurich
July, 2016
Every three years on the first weekend of July the city of Zurich turns into one big party: music, food, an amusement park and spectacular shows and fireworks entertain the crowds. During the weekend, two million visitors take over the streets along the River Limmat and around the lake basin that are otherwise occupied by cars, trams and buses. A giant festival ground with music and food stands serving culinary delights from all over the world, attract people of all ages.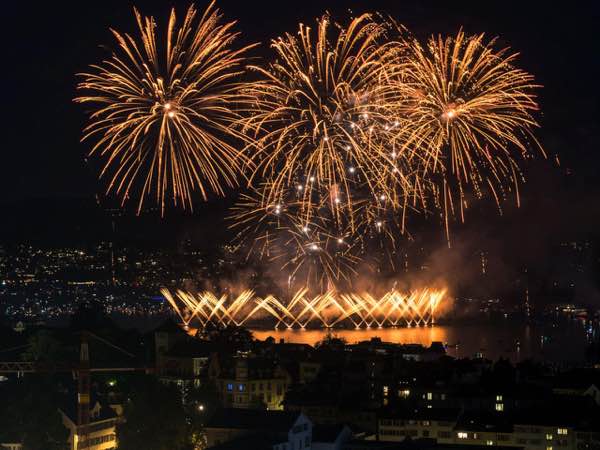 Spectacular sights are not just to be found in the inner city, but also in the skies above Zurich – thanks to their magnitude and beauty, the two musical fireworks displays on the Friday and Saturday evenings are among the absolute highlights of this mega-event.
Opening hours
Friday, July 1: 5.00pm – 5.00am
Saturday, July 2: 10.00am – 5.00am
Sunday, July 3: 10.00am – 11.00pm
Fireworks
Friday, July 1: 10.30pm – 11.00pm
Saturday, July 2: 10.30pm – 10.50pm and 1.30am – 1.50am
Sunday, July 3: 1.30am – 1.50am
Wife Carrying World Championships

July - Sonkajärvi, Finland
Husbands battle this 250m obstacle course carrying their wives for the ultiate prize: their wife's weight in beer.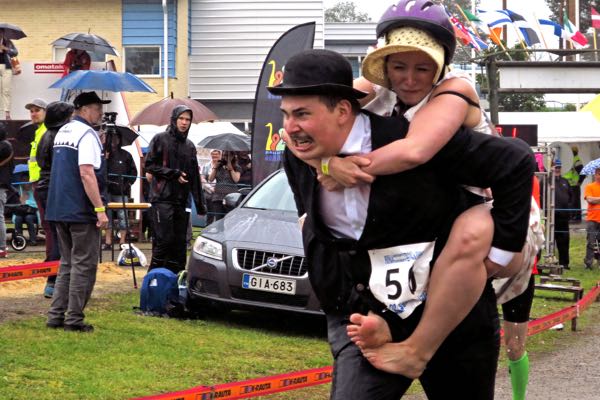 Photo FlickR Visit Lakeland

Beer Can Regatta

July - Darwin, Australia

This event is exactly what it says on the tin. A regatta in Darwin, racing boats made from beer cans.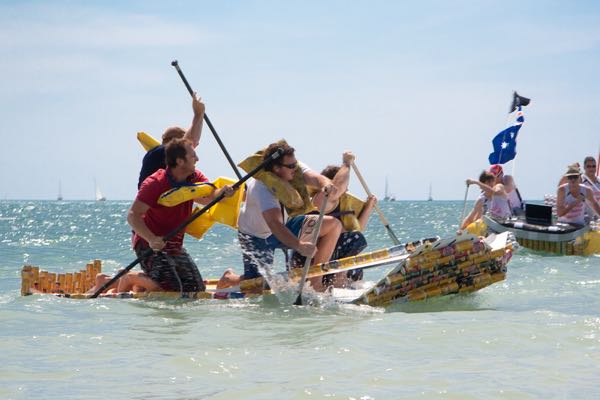 Bonza!

Photo FlickR Jurriaan Persyn

Check out what's happening in August <here>

Please send details, a link and photo to us <here> if GoUnusual have missed a regularly running annual event.