Street Parade - Zurich 13th August
Zurich - Switzerland
Main photo: Verein Street Parade, ZURICH

Year after year, hundreds of thousands of people meet and dance on the shores of Lake Zurich and celebrate the Street Parade together – a demonstration of love, peace, freedom, generosity and tolerance.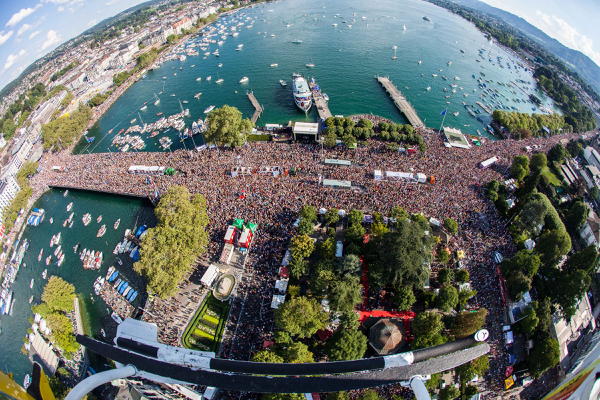 Helicopter-PHOTOS: Stevan Bukvic / tilllate.com
It transforms the little city by Lake Zurich into one peaceful, vibrant and colourful dance floor.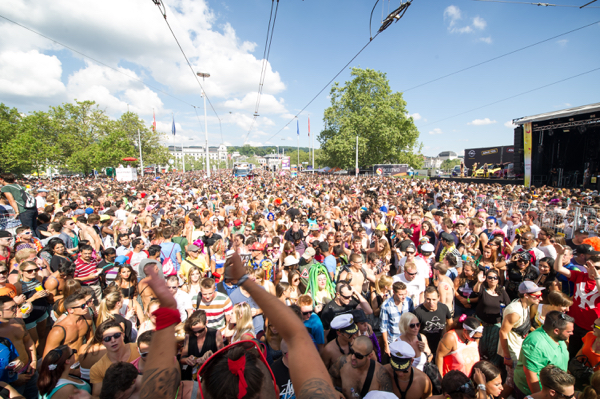 Main photo: Verein Street Parade, ZURICH
The Street Parade has been captivating fans of electronic music from every continent for over 20 years now.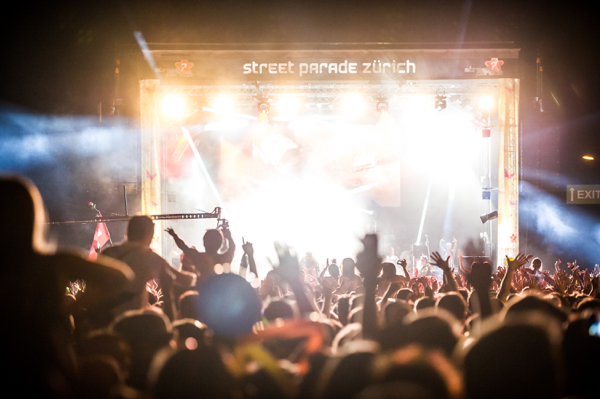 Main photo: Verein Street Parade, ZURICH.

The Street Parade fascinates not only the fans; DJs from all over the world rave about the unique, electrifying atmosphere and are happy to appear without payment. Together with the Love Mobile-Crews and all the participants, they make this globally unique happening possible and conjure up an incredible wealth of magic moments throughout the streets and squares of Zurich.
To stay in Zurich - check out the Art Gallery with beds - THE PROPOSAL as well as properties in nearby Lucern <here>
More details of StreetParade<here>

Bathtub Regatta:
15th August- Dinant, Belgium
Every year, a regatta takes place between hundreds of participants on the River Meuse who must build their own vessel, but it must be built around a bathtub. It's to mark the city's 'joie de vivre' and entices around 25,000 visitors every year. Along with bathtubs however, you can see the occasional homemade raft and anything really that floats and matches the theme of the regatta.

Tomatina
31st August, Buñol, Valencia - Spain
Without a doubt, this is the 'World's Biggest (and greatest) Foodfight' where people come from the world over and throw over 100 metric tons of tomatoes, solely for the fun of it. Held on the last Wednesday in August, there is estimated to be around 20,000 to 40,000 people involved in the festival every year, at least doubling the number of inhabitants of Buñol near Valencia in Spain.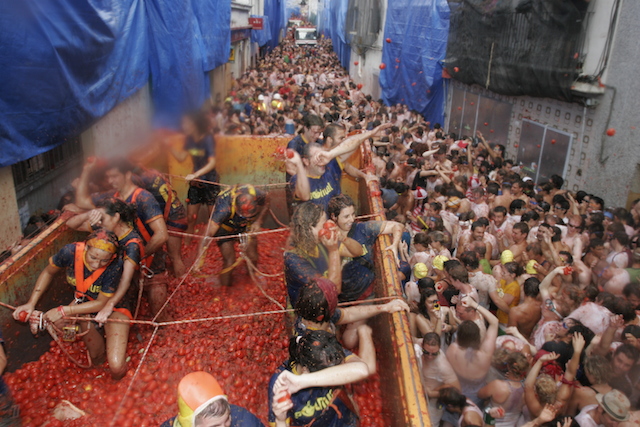 By Carlesboveserral (Own work) [CC BY-SA 4.0 (http://creativecommons.org/licenses/by-sa/4.0)], via Wikimedia Commons
This is not just a huge tomato fight, there is a week of festivites including fireworks, dancing, music and a paella cook-off the night before the 'carnage'. For all information on location, rules (yes there are actually rules) and recommended attire click <here>.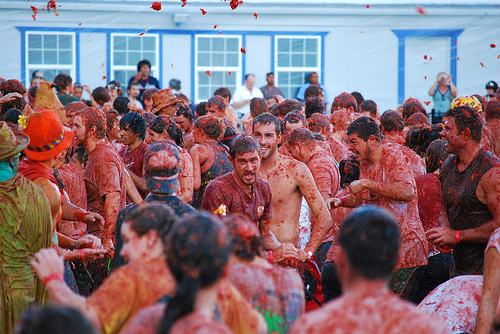 Where better to stay than a provincial farm for a good-old fashioned 'farm tomato' fight?
Isle of Wight Garlic Festival
20th & 21st August, UK

The Garlic Festival is a regular Isle of Wight event and each year promises to be the best yet.
Firmly established among the top British food festivals, it is always a highlight of summer on the Isle of Wight and has been regularly singled out for praise in the national press and on TV.
Quite simply, it's foodie heaven; at its heart of course, is Britain's biggest and best Garlic Marquee.
Particularly exciting is the return of The Vander's Wheel of Death, guaranteed to thrill and terrify in equal measure. There are clever animals. There's an escapologist. And when you've calmed down from all that, you can take a ride on their little railway.
Where to stay on the Isle of Wight? A Gourmet retreat? An Airstream Caravan? An Enchanted Manor?
There are lots of WOW UHOTW choices - <Check them out HERE>

Bristol International Balloon Festival

11-14th August, Ashton Court, Bristol - UK

This is one of Europe's largest hot air balloon festivals and with ascents in the early morning and evening the skies around Bristol will be filled with balloons of all shapes and sizes. Stay late on the Thursday or Friday of the Balloon Fiesta to watch the spectacular tethered nightglows when over 30 balloons glow in time to music.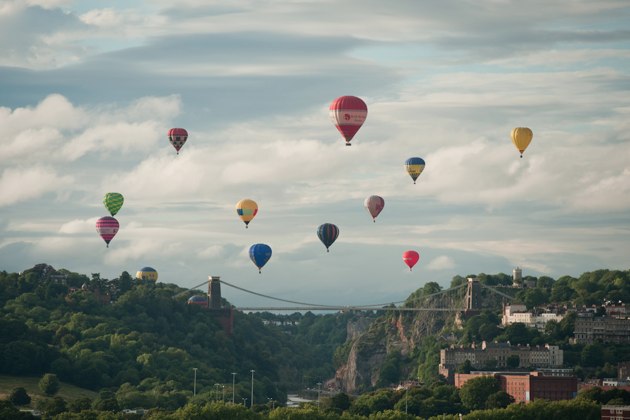 Best place to watch depends on the wind direction, but around the Clifton Suspension bridge is always a safe bet.

For more information click <here>

Chilli Fiesta, West Dean Gardens
5th - 7th August , West Sussex - UK

Chilli Fiesta is an annual event in which West Dean dedicates itself to three days of chilli madness. They lay on the entertainment, food and lots for you to do and discover while you provide the enthusiasm for all things Hot! Hot! Hot!
You can watch food demos, sample some delicious delights and there will be plenty of food stalls around to ensure your hunger pangs are kept at bay as well as three bars on site offering a selection of beverages.
Find out more <here> and stay in our amazing treehouse, railway carriage, fort and farm properties - check them out <here>

Also check out the Cologne / Bonn - Beethovenfest (August and September)

Staying at http://www.unusualhotelsoftheworld.com/BaseCampBonn
Check out what's happening in September <here>
Please send details, a link and photo to GoUnusual we have have missed a regularly running annual event.