Vienna is an attractive and mysterious city, with picturesque imperial buildings, cobbled streets and pavement cafes making the perfect backdrop to couples strolling hand in hand. From horse-drawn carriage rides, to champagne tasting, if you need some inspiration on where to take your loved one this year, our colleagues at ViennaPass have made these suggestions:
Take a Horse-Drawn Carriage Ride
You can't pass up the opportunity to take a horse-drawn carriage ride around the streets of Vienna. The tradition of the 'Fiaker' has been around for over 300 years and is one of the best things to do in Vienna, especially at Valentine's. Be lulled by the clip-clopping of the hooves against the worn cobbles and be driven around the famous streets, passing iconic sights like the Hofburg Imperial Palace and the Burgtheater. Take the tour at dusk and you can snuggle up and see the city illuminated for the ultimate romantic experience.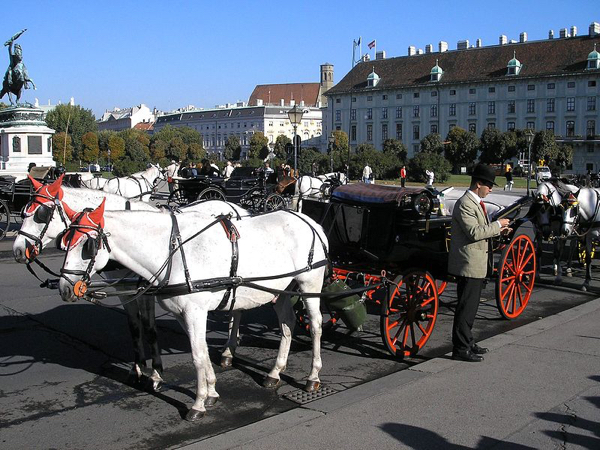 Sachertorte at Café Sacher
They say chocolate is an aphrodisiac, if you're looking for an excuse to indulge. Vienna is famous for Sachertorte, a luxurious and rich chocolate cake with a mousse-like texture, which was created by Franz Sacher for Prince Wenzel in 1832. It was incredibly popular and has become one of the most well-known dishes in Viennese cuisine. If you like chocolate and apricot jam and have a sweet tooth, then get some cake to share, with two spoons, and enjoy this moment of decadence!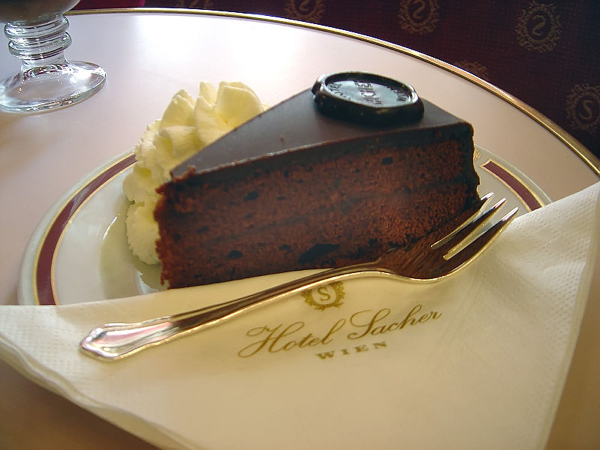 Admire "The Kiss" in Upper Belvedere Gallery
Gustav Klimt was one of the best modern artists to have come out of Vienna and he has left a great legacy of works, with undeniably erotic themes, focussing on the female body. Among his works is The Kiss which you can see in Prince Eugen's gallery in Belvedere Palace. The two lovers locked in a tender embrace will certainly pull at your heartstrings…
A Walk in the Park at Schloss Schönbrunn
One of the nicest things to do on the Schönbrunn estate is to take a walk around the grounds, which make for a perfect romantic setting. Stroll around the manicured lawns, see the exquisite flowers and be enchanted by this stunning historic palace and gardens. Don't forget the camera for those all-important selfies with the Gloriette, Orangery or the impressive baroque palace itself in the background.
Don't forget too that you can stay here as well....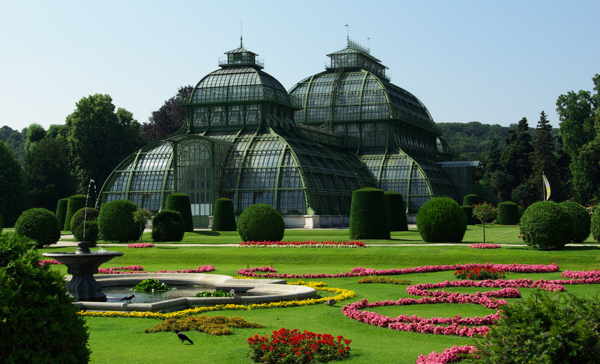 Schlumberger Wine Tasting
If you and your loved one are fans of sparkling wine – which might be a rhetorical question – make sure you take part in a tour of the Schlumberger Wine Cellars to learn about Austria's most famous alcoholic export. There's no better place to toast your love than in a 300-year-old wine cellar with some of the best wine in Europe – pretty hard to beat!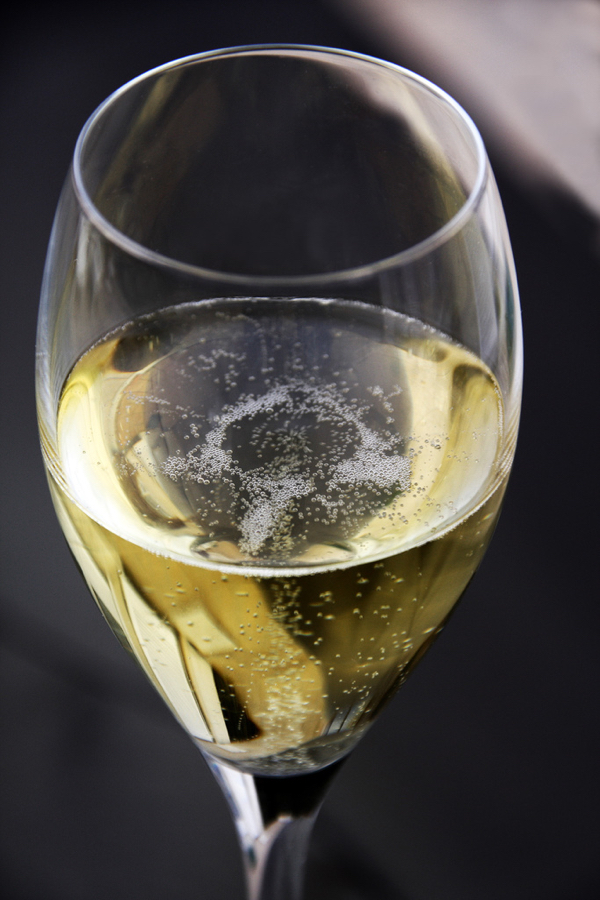 Johann Strauss Ball (Vienna Kursalon)
If you've already booked, waltz your way into Valentine's on the 13th February, the Vienna Ball season is well and truly underway! Book your tickets to this fantastic event at the Vienna Kursalon, one of the city's most exclusive and luxurious venues. Practice your steps with your partner, put on your best dress/suit and take to the dancefloor to celebrate Valentine's Day in Vienna.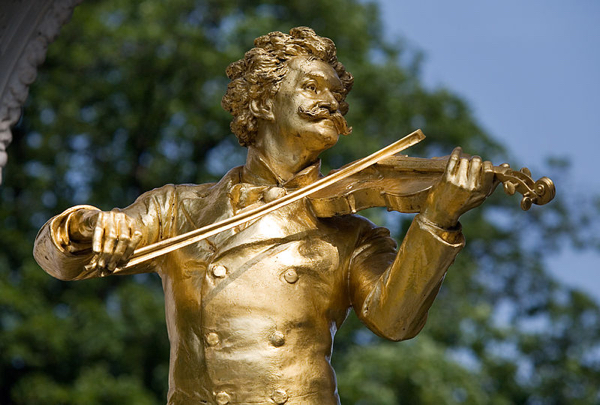 No matter what takes your fancy, be it chocolate cake or champagne, horse drawn carriages or a Viennese Ball, spending Valentine's Day in Vienna will be something to remember.
Thank you to the team at Vienna PASS !
Photo Credits:
A Horse Drawn Carriage
https://commons.wikimedia.org/wiki/File:Fiaker_Vienna_October_2006_004.jpg
Sachertorte at Café Sacher
https://commons.wikimedia.org/wiki/File:Sachertorte_DSC03027_retouched.jpg
"The Kiss" Upper Belvedere Gallery
https://commons.wikimedia.org/wiki/File:Gustav_Klimt_016.jpg
https://commons.wikimedia.org/wiki/File:Upper_Belvedere_LCD-toneedit2_NR.jpg
Schloss Schönbrunn Park
https://de.wikipedia.org/wiki/Schloss_Sch%C3%B6nbrunn#/media/File:Palm_House_(Sch%C3%B6nbrunn)_seen_from_Palm_House_Parterre_(from_app._N).png
Schlumberger Wine Tasting
https://en.wikipedia.org/wiki/Sparkling_wine#/media/File:Glass_of_champagne.jpg
Johann Strauss Ball (Vienna Kursalon)
https://commons.wikimedia.org/wiki/File:Vienna_-_Johann_Strauss_Monument_in_Stadt_Park_-_4572.jpg