North Star Club is the culmination of a 15 year dream from husband and wife team Christian and Carolyn Van Outersterp, who set up Jollydays Glamping in North Yorkshire, eight years ago.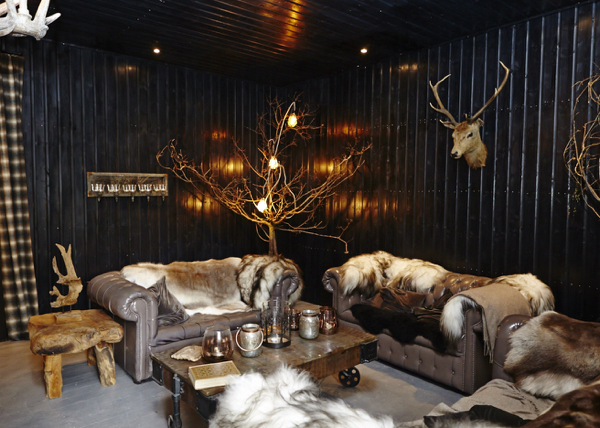 They have created the quintessential woodland retreat, inspired by the American Great Camps – rustic, wilderness retreats, more akin to woodland hotels, built for wealthy industrialists in the late 19th and early 20th centuries. This unique retreat, near the village of Sancton in East Yorkshire is set in 500 acres of native English woodland.
There are 8 unique woodland suites to choose from, all inspired by the people and places of this fascinating county - they all have a cosy sitting room with a double sofa bed, large bedroom with kingsize bed and a wood burner, second bedroom with bunk beds and of course a spacious bathroom.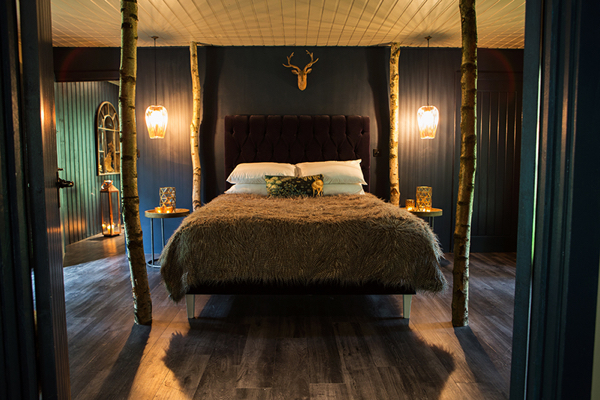 North Star Club takes 'glamping' to the next level, offering ruggedly cosy woodland suites each with their own unique interior design inspired by people and places of Yorkshire. Close by is the Woodshed, a communal chill out area with an outdoor fire pit.
This isn't a self-catering experience as there are too many delicious places to eat nearby and food hampers or BBQ packs can be delivered straight to your door.
All prices shown are discounted by 25% if only two people are booking into one suite.
Woodland Suites
Each suite sleeps up to 6 people
| | Jan | Feb | Mar | Apr | May | Jun | Jul | Aug | Sep | Oct | Nov | Dec | Xmas | NY |
| --- | --- | --- | --- | --- | --- | --- | --- | --- | --- | --- | --- | --- | --- | --- |
| 3 night weekend | £625 | £675 | £695 | £745 | £795 | £895 | £925 | £925 | £795 | £745 | £675 | £725 | £795 | £795 |
| 2 night weekend | £455 | £575 | £635 | £685 | £695 | £775 | £795 | £795 | £745 | £635 | £595 | £635 | | |
| 2 night midweek | £195 | £225 | £245 | £325 | £350 | £425 | £455 | £455 | £425 | £295 | £295 | £295 | | |
| 4 night midweek | £350 | £375 | £425 | £625 | £745 | £850 | £925 | £925 | £725 | £595 | £525 | £525 | | |
| Sunday | £150 | £170 | £190 | £215 | £215 | £240 | £255 | £255 | £240 | £225 | £215 | £215 | | |
| Full week* | £695 | £750 | £825 | £975 | £995 | £1150 | £1275 | £1275 | £1095 | £935 | £895 | £975 | | |