We all like to see a panda - and everyone will like panda twins even more. At Schönbrunn Zoo in Vienna, the worlds oldest zoo, you can see Fu Feng and Fu Ban, a pair of panda twins naturally conceived in the zoo.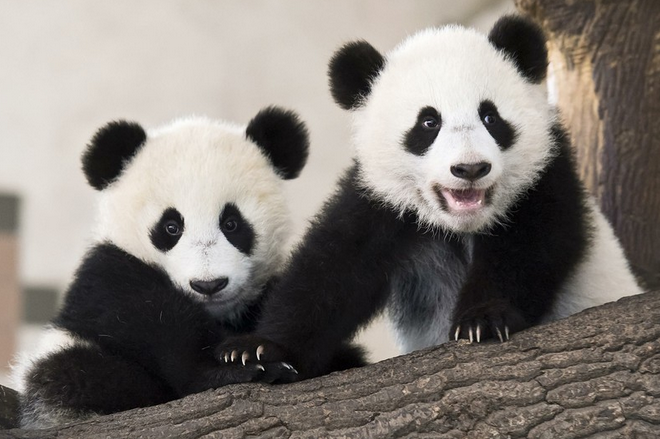 Views on zoos differ but today the Zoo at Schönbrunn is considered one of the best and most modern zoos in the world. The animal compounds have a particularly generous and natural design. More than 700 kinds of animal live here - from the Siberian tiger to koalas and rhinoceros. Highlights are the giant rainforest house, the large South American enclosure and the ORANG.erie, home to Vienna's orangutans. The zoo has pioneered the protection of endangered species since 1906, when they were the first place worldwide to see the birth of an African elephant conceived in human care. The next world premiere followed in 2007: For the first time ever, a panda baby that was naturally conceived in a zoo by the name of Fu Long was born in Schönbrunn. In August 2010 the second bear cub was born, in August 2013 the third. The twins Fu Feng and Fu Ban were finally born in 2016.
Of course you might be lucky enough to see antics such as these at the zoo!
Or this !
While GoUnusual recommend the promotion of sustainable wildlife tourism - in the wild, we realise that for many, the trips abroad to see animals in their natural habitat are out of reach. Equally, we recognise the conservation work that specialist facilities like Schönbrunn provide and fund. To learn more about them, check out their website <here> or contribute towards their valued activities with a donation or by making a visit to see Fu Feng and Fu Ban yourself.
Schönbrunner Schlosspark,
1130
Wien

www.zoovienna.at