Incheon International Airport (ICN) is the largest airport in South Korea and the main hub for visitors to Seoul, hosting major carriers including Korean Air, Asiana Airlines and Jeju Air. Located 48km (30 mins) from Seoul, the airport has a golf course, spa, private sleeping rooms, ice skating rink, a casino, indoor gardens and a Museum of Korean Culture – so transit passengers have a lot of choice if they're staying for any length of time.
SPA:
If you've only got an hour or two stopover, you might want to stay in the main building to enjoy the airside Spa "Spa on Air", where you can enjoy a sauna, soaking tubs, private sleeping rooms, meeting rooms, a snack bar and Thai-style massages. Open 24 hours it offers a fantastic opportunity to refresh, before embarking on the next stage of your journey.
Korean Culture Experience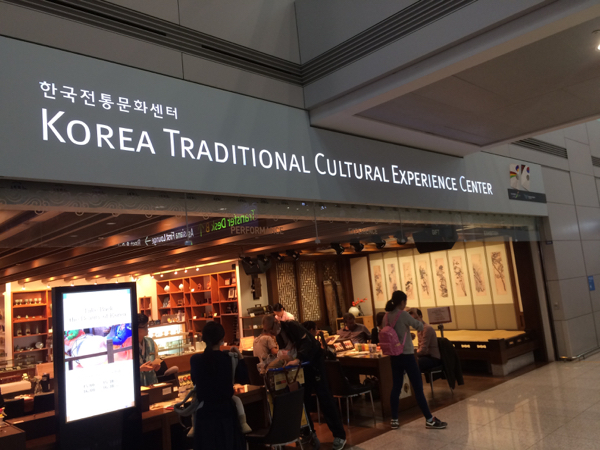 It is worth checking out the Korean Culture Experience too. It's free for a start – and even if you're just passing through the airport, you may be interested in learning a little more about Korean culture while you are here. The museum showcases a collection of relics covering a 5,000-year timeline, offering visitors an opportunity to experience Korean culture and history at the same time.
The most popular attraction in the airport – after the flights themselves, is the Cultural Experience Zone. Here visitors can learn how to make traditional artistic items such as pencil cases, fans, and "lucky bags" and then take them back home. There are also traditional performances including masque dances and twelve-stringed Korean harp recitals on stage.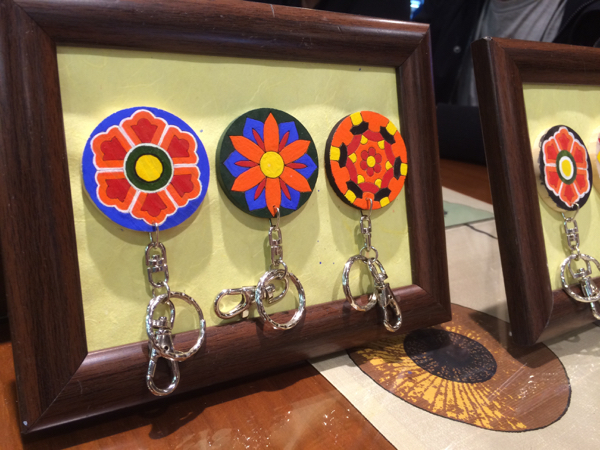 One of the items you can create a keyring used on traditional Dancheong techniques, using colour from the 5 basic 'Obangsaek' palette of blue, red, yellow, black and white. This decoration technique additionally has the symbolic meaning of defeating evil spirits and preventing fire.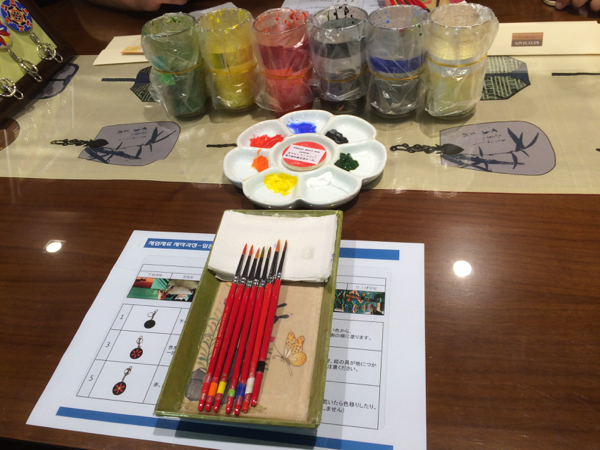 FREE Transit Tours
If you're staying more than a couple of hours – check out the transit tours that take from as little as 1-4 hours, through to a 5 hour tour that takes in Seoul for as little as $10.
1 hour: Yongungsa Temple (FREE).
Built in 670, it is a beautiful, serene location where you can experience Korean Buddhist culture.
2 hours: Incheon Temple Tour (FREE)
Includes a visit to the Incheon Landing Operation Memorial Hall, constructed to commemorate the landing Operation launched under the command of General MacArthur during the Korean War in 1950-1953.
3 hours: Incheon City Tour (FREE)
Enjoy traditional street food at the Shinpo market as well as enjoying the eco-friendly Wolmi Park.
4 hours: Songdo City Tour (FREE)
Visit Songdo Central Park, Ocean Scope and traditional Singi open market where you can glimpse real Korean family life
5 hours: Seoul City Tour ($10 - Options) Depending on the tour and the day – visits include:
Gyeongbok Palace - the largest royal palace built in 1395 and Insadong Street - lined with a large number of antique and folk art shops,
Or
Bukchon Hanok Village – a traditional village composed of lots of tiny alleys, preserved to show a 600-year-old urban environment. It allows visitors to experience the atmosphere of the Joseon Dynasty. This tour also visits Gwangjang Market, one of the oldest and largest traditional markets in Korea, with more than 5000 shops and 20,000 employees. Approximately 65,000 people visit the market each day.
Golf Course
Incheon has a 330yrd driving range and 18 hole putting course in the Sky72 Golf Club. Opening at 5.30AM and closing at 11PM, there is plenty of opportunity to feed your golf addiction.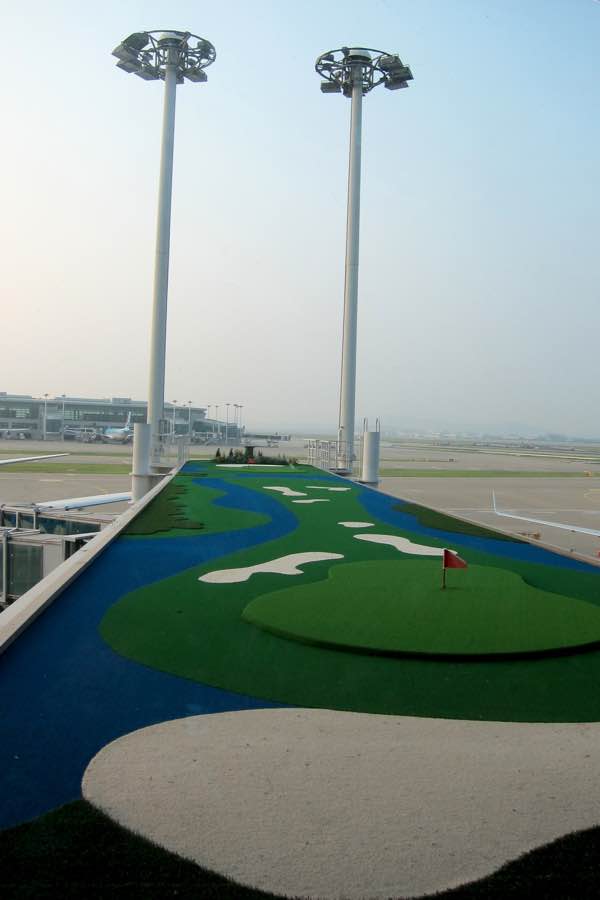 (Photo Flickr https://www.flickr.com/photos/dgjones/)
Sleep?
If finding a row of seats to doze upon does not appeal to you, check in to the Incheon Airport Transit Hotel - located airside on 4th floor of the International Terminal's east and west wings. This hotel is only for travelers transiting between international flights. Day rooms are available in 6 hour blocks (7:30AM to 6:00PM).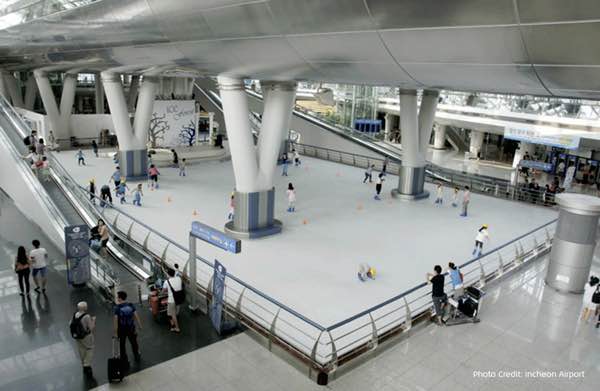 Don't forget too that there is a Casino and ice skating rink – so Incheon Airport transit passengers have a lot of choice while they wait for a connecting flight.
Korean Air and Asiana fly daily from the UK and from Europe and the US with connections across Australasia from Seoul. At the end of March 2016 Korean Air are operating London route on the new A380, so you'll be able to arrive in comfort and style to your destination via Korea.
Better still, break your journey for 2 or 3 days and enjoy the magic of Seoul and the wonders of South Korea.
GoUnusual travelled as a guest of the Korea Tourism Organisation. We loved Korea and look forward to returning soon.

Blog Title image thanks to FlickR https://www.flickr.com/photos/soniat360/