The old citadel of Matera is an amazing town to visit - frequently used as a backdrop for Hollywood films. When GoUnusual last visited, Mel Gibson was filming a sequel to Ben Hur, such is the authenticity of it's narrow limestone streets.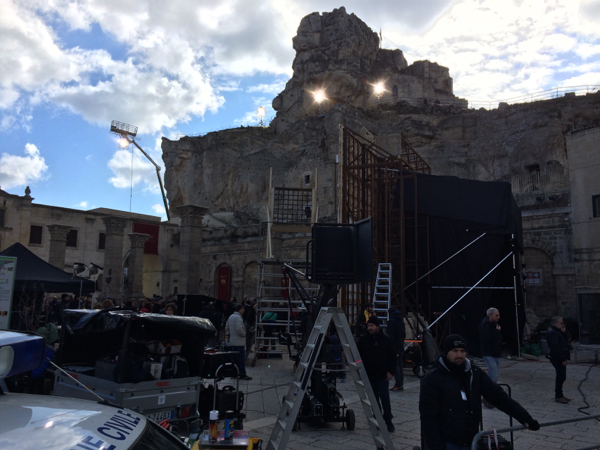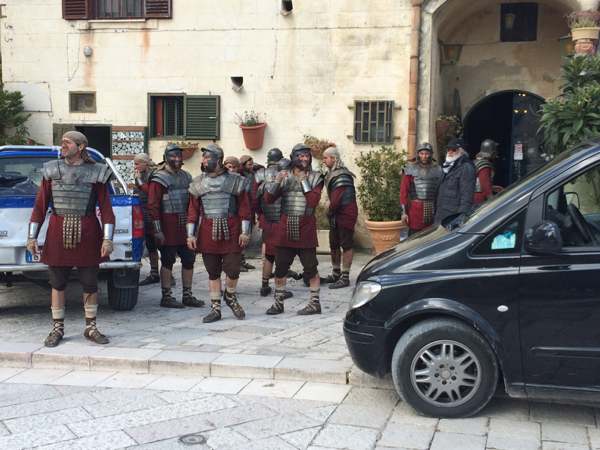 The best experience however is reserved for those who choose to stay overnight - enjoying the Sextantio Le Grotte della Civita cave dwelling.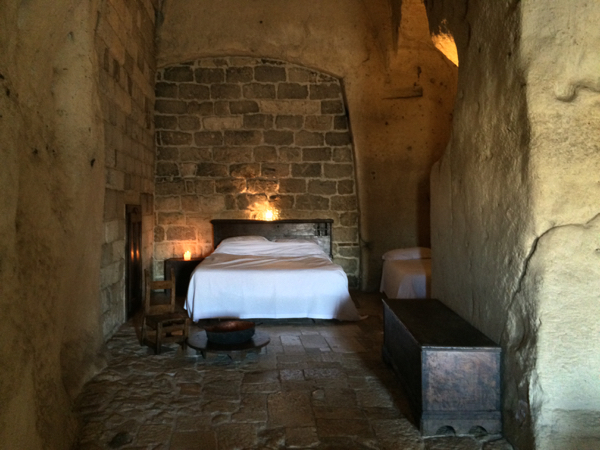 What makes this property so amazing is how the modern facilities, underfloor heating, bathroom are integrated into your own personal cave - unlocked with a huge iron key.
Check more details of Sextantio <here>
However, to the less informed traveller, getting to Matera looks challenging - as it's off the beaten path location in the South of Italy is why it remained undeveloped for so long. Most people think the only option is to hire a car from either Bari or Brindisi, then trek the few hundred kilometers to the town. This was how GoUnusual first visited.
But you can get there easily by Train, or (if you really want to work hard for your visit), coach!
The train route is hidden from casual travellers because the railway is private - Ferrovie Appulo Lucane (FAL), and it doesn't appear on many National rail maps. However, taking a train from Bari is not only possible - it is accessible to anyone - and surprisingly cheap!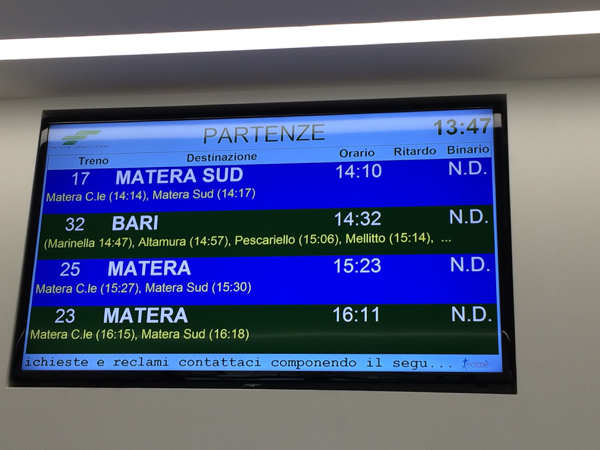 Bari to Matera by Train
When you arrive at Bari on your lo-cost flight, take the train from outside the Arrivals hall direct to Bari Nord. Depending on the train you catch from the airport, you might need to change trains in Bari Centrale. The small yellow building on the left from the Centrale station is Bari Nord.
Exit Bari Nord station then walk to the private railway station on the right.
The ticket office is on the first floor of the station.
Tickets: EUR 4 each way
Transit: about 1 hour 30 minutes
There are 14 trains a day (6 of them are express trains).
If you take the local train, change at Alta Mura station for the train to Matera.
BUT !
Ask the conductor to let you know when you get to Matera Centrale station, because there is no sign on the station platform. You can also exit at Matera Villalongo too, and take a taxi to the Sassi.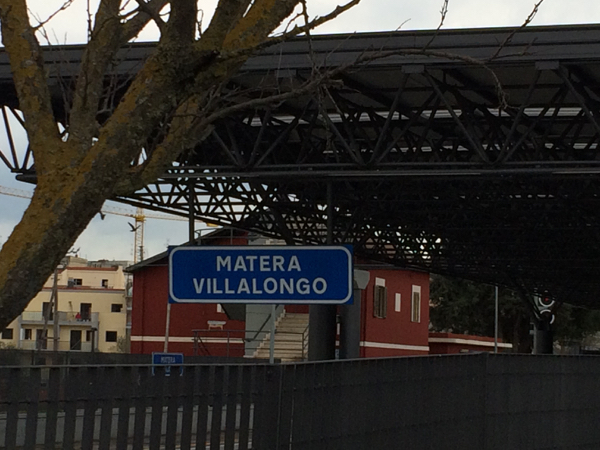 Getting to Sassi / Matera Old Town from Matera Central Station
There is no bus from the station to the Sassi district so you have to make your own way by taxi or on foot. If you've contacted the hotel in advance they can arrange someone to pick you up. However if there isn't a taxi outside the station, there is a taxi rank in Piazza Matteotti, a 10 minute walk on Via Don Minzoni or Via A Persio.