The Hanbok is the traditional clothing for men and women in South Korea and it usually refers to the semi-formal or formal clothing typical of the Joseon dynasty period. Although the Hanbok has been worn for centuries, tracing its roots back to origins in Northern Asia, it is still worn by Koreans for special occasions including weddings, New Year celebrations and family celebrations.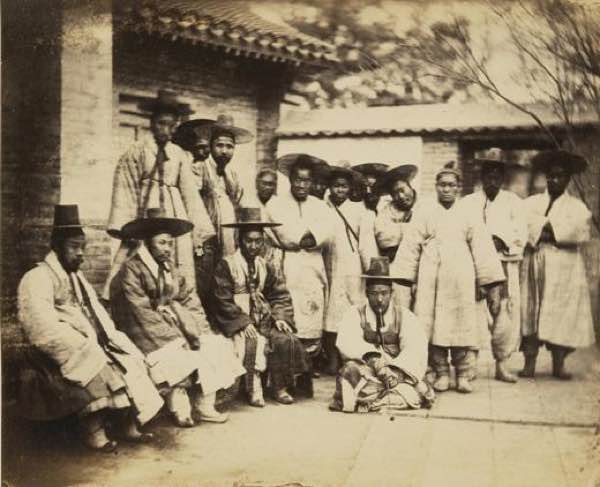 Men's hanbok consists of jeogori and baji. Jeogori is the basic upper garment of the hanboks, which has been worn by both man and women. It covers the arms and upper part of the wearer's body. The baji are the baggy yoga-style trousers in Korea. In the past, Korea had a dual clothing tradition, in which rulers and aristocrats adopted different kinds of mixed foreign-influenced styles while commoners continued to use a distinct style of local clothing. Nowadays, formal and casual Hanbok are usually based on Western styles.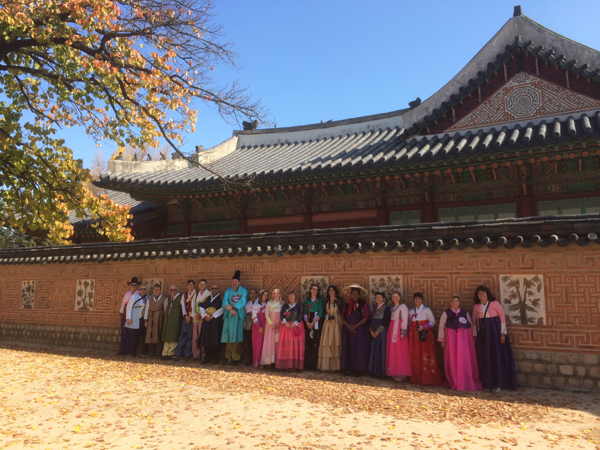 Tourists visiting Bukchon Village - the largest cluster of privately owned traditional Korean wooden houses, can also take the opportunity to enhance their traditional experience by hiring traditional hanok in Seoul. It costs around W30,000 - £20 for hire.
The staff at the Hanbok hire venue are very helpful – and accustomed to western-size bodies. They also have a variety of headgear that is available to wear.
While visitors are unlikely to win any Korean style competitions, this 'dressing up' exercise certainly makes a great ice-breaker for groups and is a fun way to get into a Korean mood for a visit to the Royal Palaces.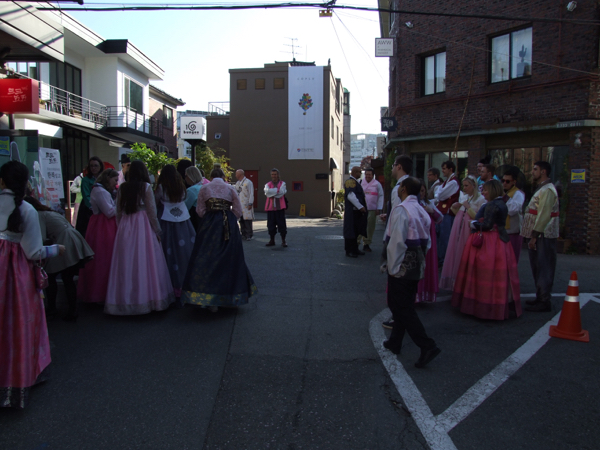 As an additional benefit, admission to Gyeongbokgung, Changgyeonggung, Changdeokgung and Deoksugung Palaces is free to all visitors wearing traditional Hanbok clothing.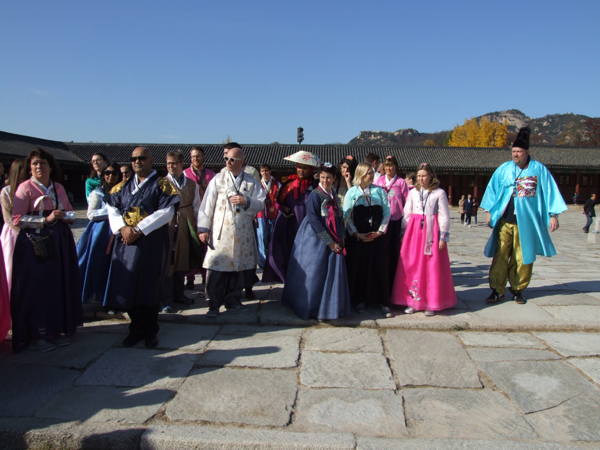 GoUnusual Travelled to South Korea as guests of the Korea Tourism Organisation.
www.gokorea.co.uk
http://www.facebook.com/CoolstuffKorea

http://twitter.com/CoolstuffKorea
SamSam-O-O Hanbok Hire
54 Sagan-Dong
Jongno-Gu
Seoul
www.go3355.co.kr
Open 0900-1700. Closed Tuesday.