Now that the 2016/17 Winter season at the Iglu Dorf villages has finished, the team can take stock of another impressive year. There are 7 igloo villages in Germany, Switzerland and Andorra. We share some of the statistics that demonstrate the popularity of these amazing places to stay overnight.
More than 10,000 cubic meters of snow was used to create the villages, bars, bedrooms and spa zones.

- Just under half of the guests were interested in a romantic snow destination and booked an artistically decorated romantic igloo.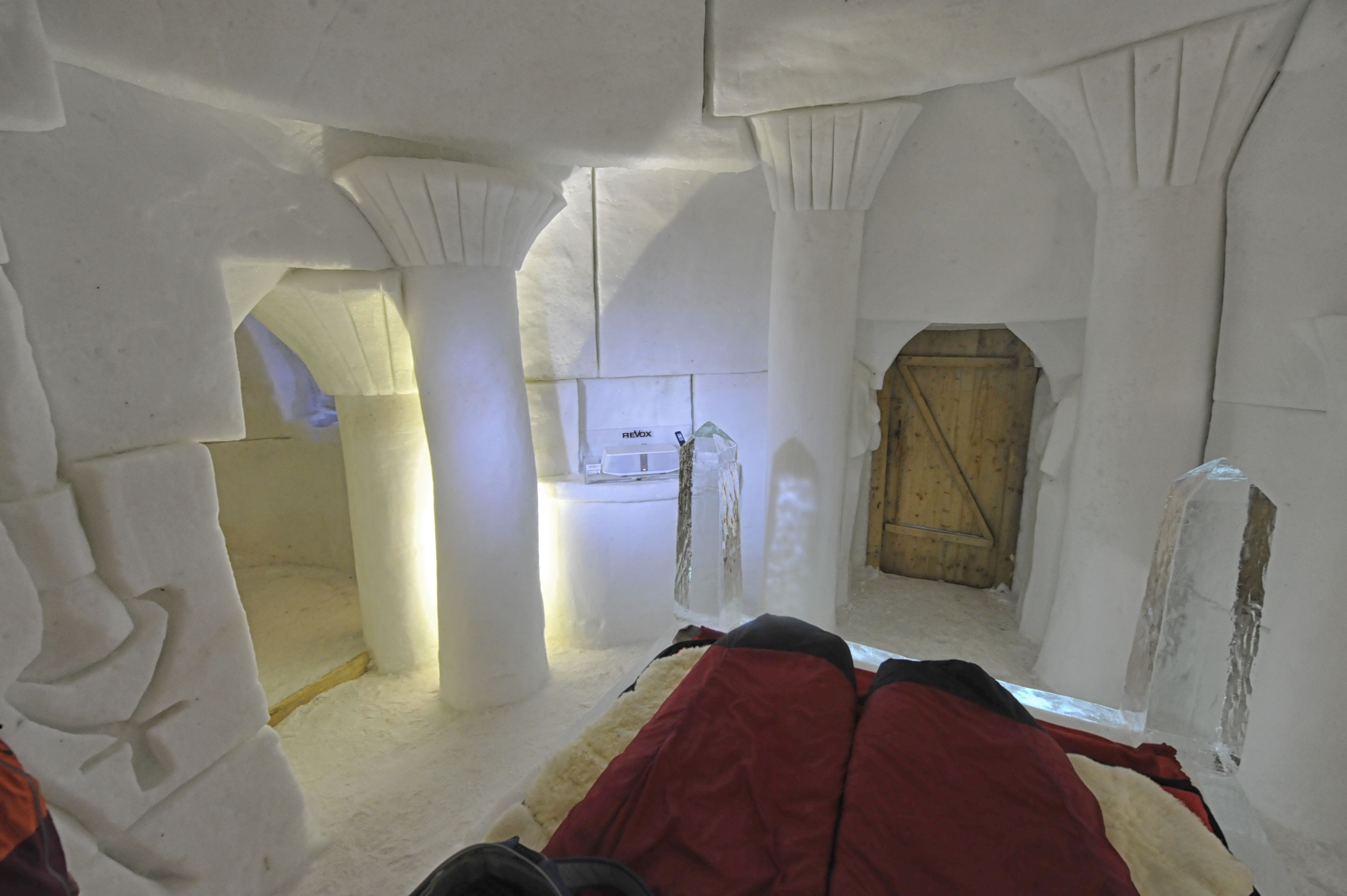 Depending on the elevation of the location, hikers can still find remains of snow igloos throughout the summer.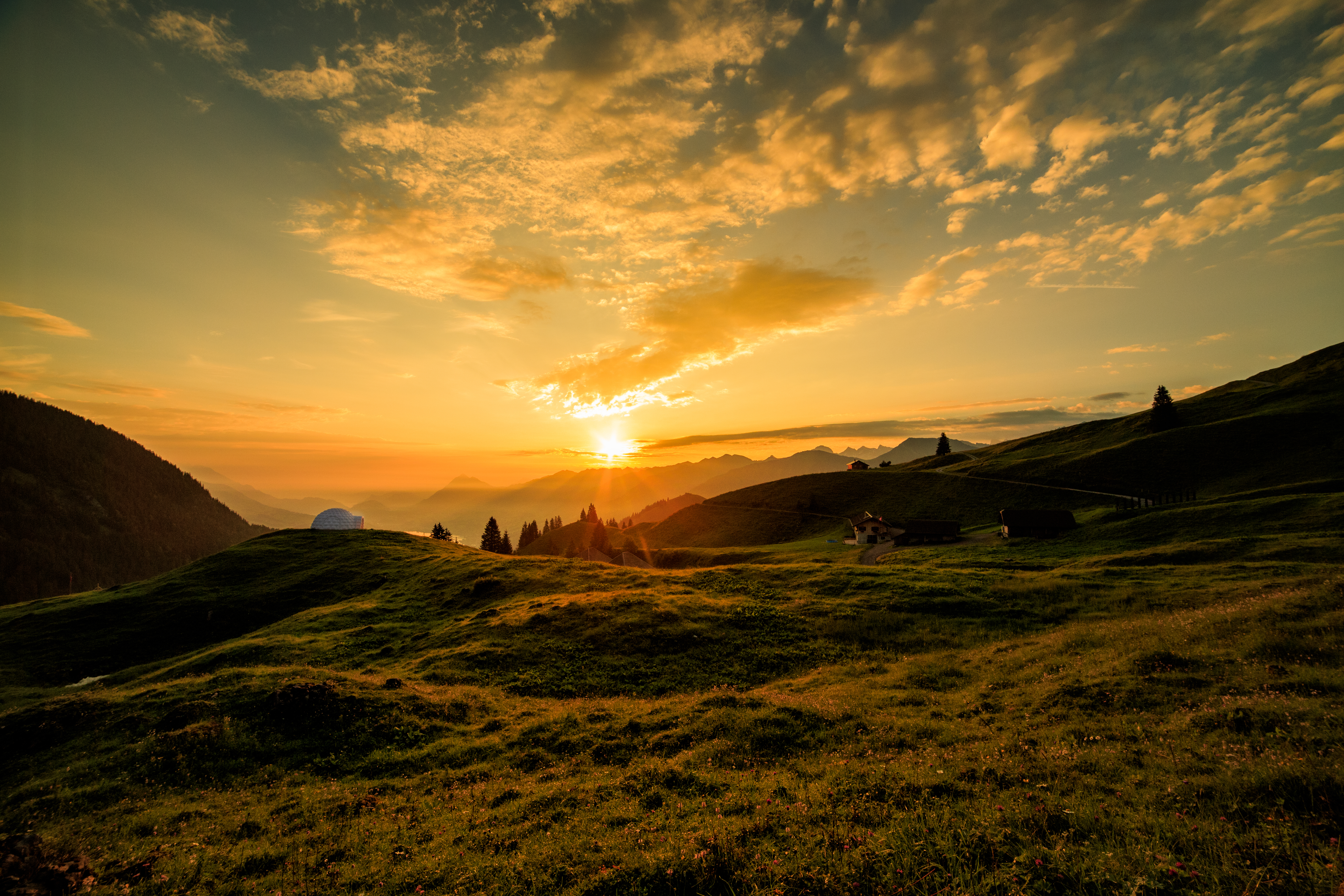 Over 8,500 people stayed overnight in an igloo village.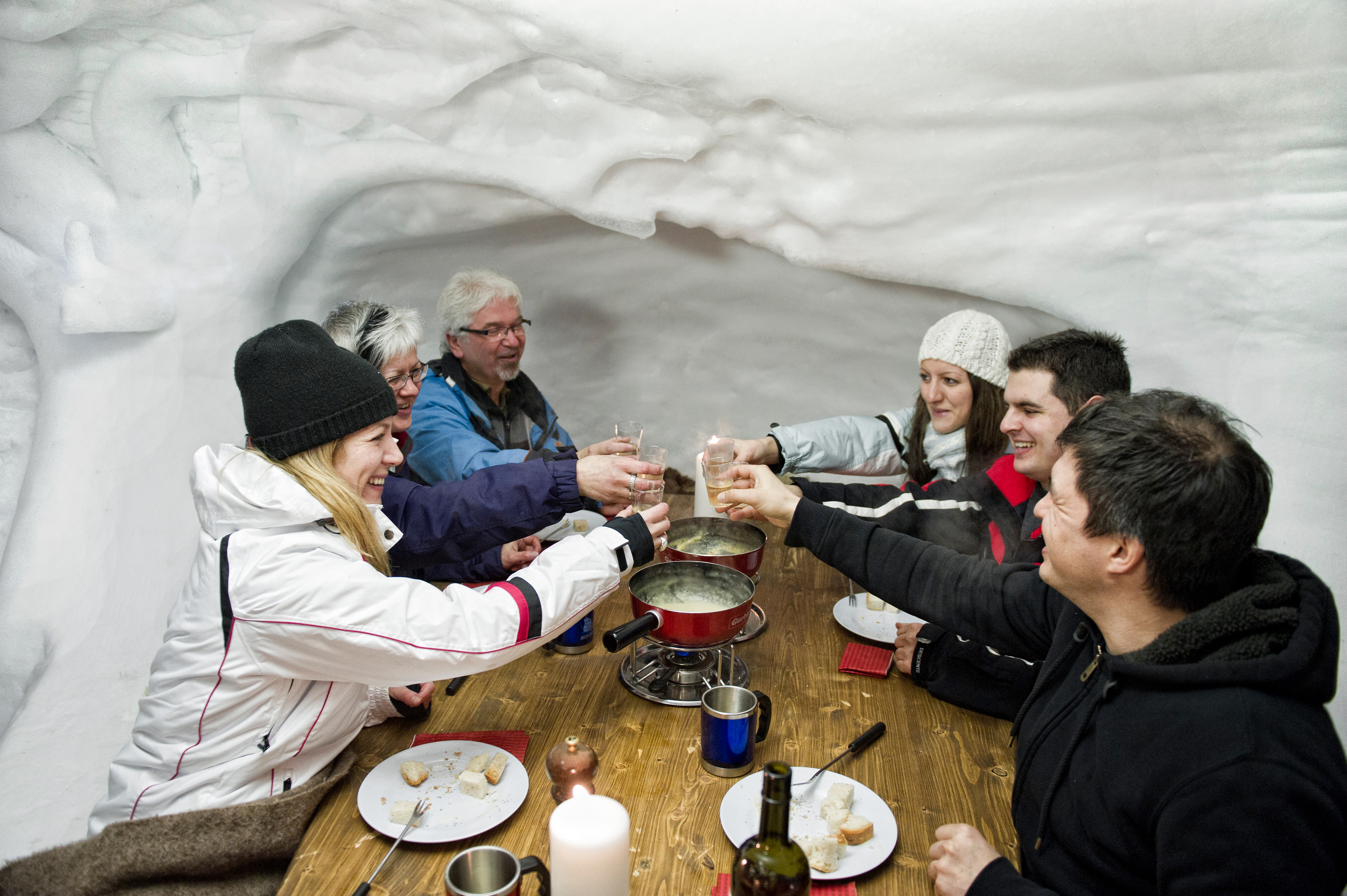 Five tons of cheese fondue were consumed in all of the igloo villages.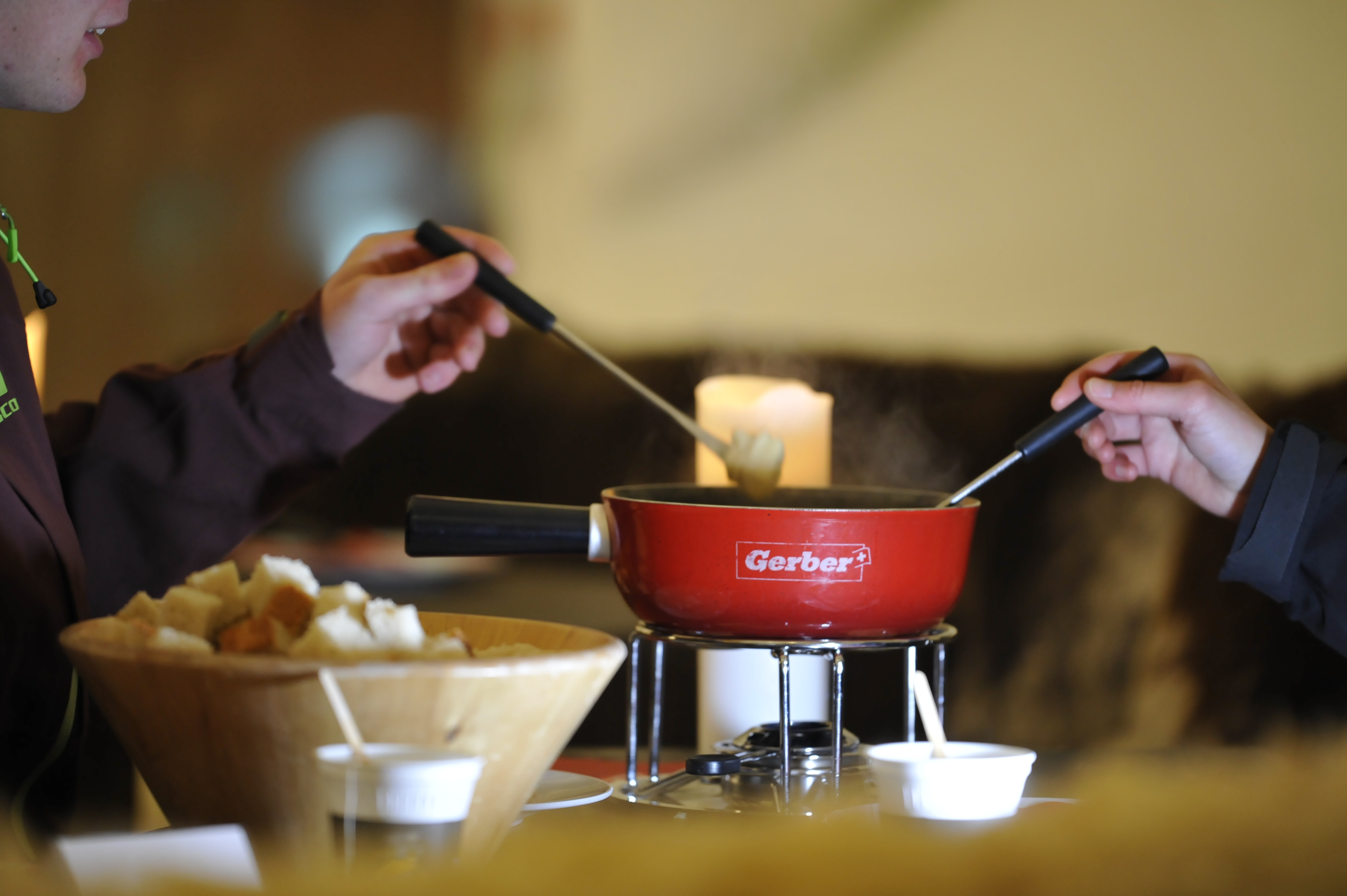 - Hot fondue and a cool and fascinating winter atmosphere make for a perfect combination!
The guests enjoyed the varied program which included the bar, snowshoe tour, fondue evening, and ...whirlpool.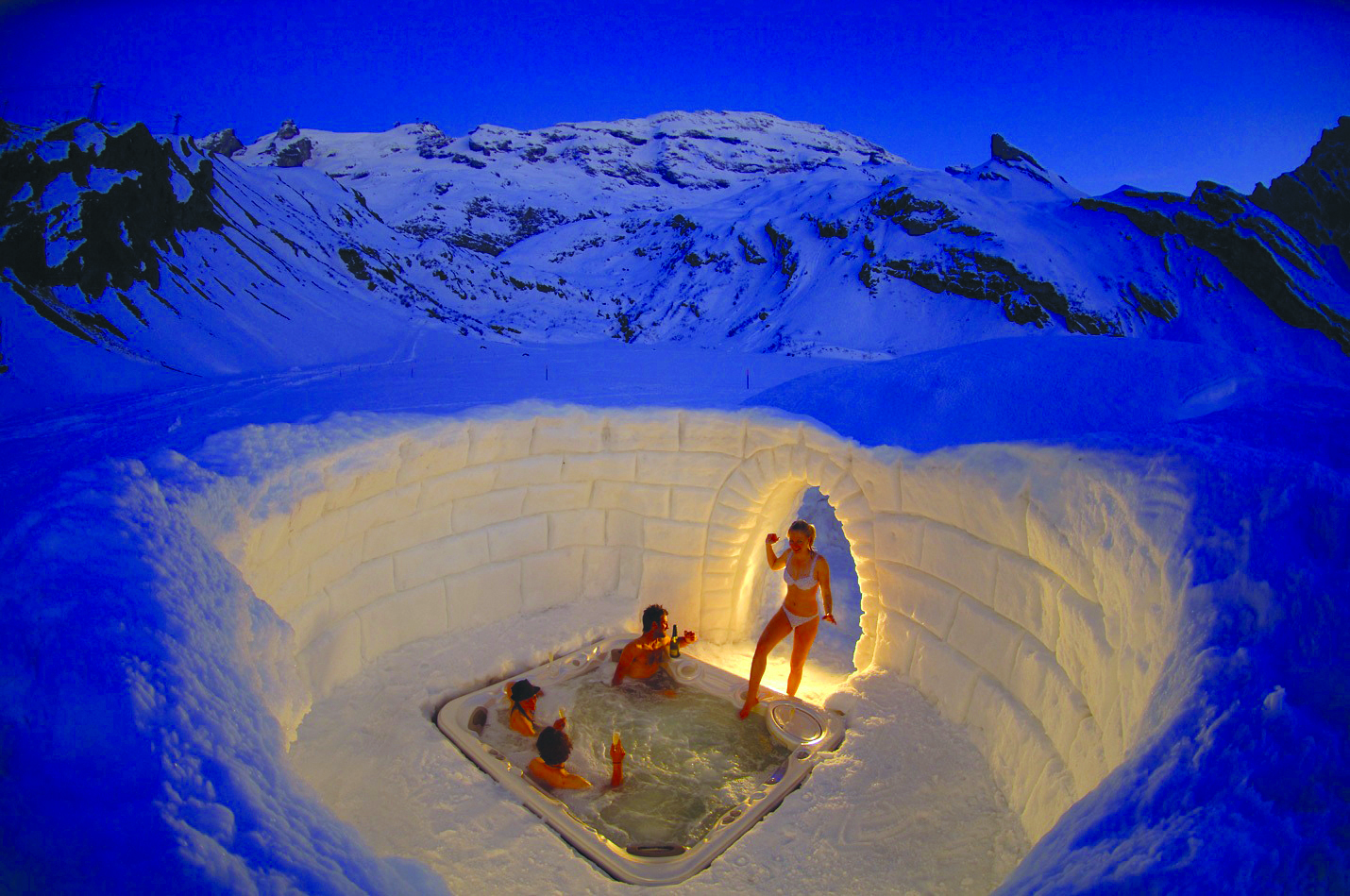 And the different art themes enchanted all the guests; 92% of the igloo guests came from Switzerland and Germany. The remaining 8% came from other countries, including more exotic ones like Taiwan, the United Arab Emirates, the Philippines, and Nigeria.

Thank you to Geraldine and the Iglu-Dorf team for sharing this years statistics and photos. Don't forget, bookings for the 2017/18 season will be taken as early as July 2017 for overnight stays for the 2017/18 winter season, which always gets underway in December.

Photos: © www.iglu-dorf.com