Festivals and Traditions of Sardinia
Sardinia is an island of great religious tradition, which follows the liturgical calendar and involves the greater part of people in festivals and fairs. The main feasts in Cagliari and surroundings:

17th January: Sant'Antonio's fires. Vorive fires are lighted in the whole Sardinia. Tasting of broad beans and wine - (in Ballao, Nurallao, Capoterra, Mamoiada, Nuoro).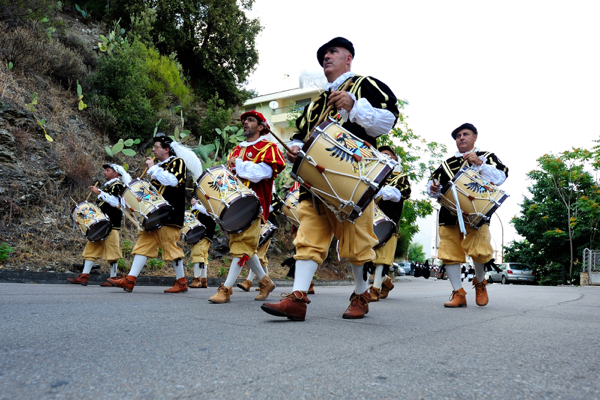 February: Carnival: fairs in Ottana, Nuoro, Mamoiada, Sarule, Villaputzu, Assemini with parades of traditional stock characters and dancing at the squares.
3rd February: San Biagio's feast in Gergei and Lollove (Nuoro)
Carnival Sunday: Oristano's Sartiglia: a big equestrian joust.
Mardi gras: float parade in Cagliari.
Holy Week: ceremonies in Cagliari, Iglesias, Teulada.
Easter Sunday: S'Incontru, procession and representation of meeting of risen Jesus Christ with the Virgin Maria. .
28th April: Sa Die de Sa Sardigna, the recollection of the historical liberation of Sardinia from the oppression of Piedmonteses and feudalism.
30th April – 5th May: Sardinian Trade Fair in Cagliari.
1st May: Feast and festival of St Efisio in Cagliari. The biggest and most representative feast in Sardinia, in which the sacred (St Efisio procession to his martyrdom's place Pula) and the profane (the parade of Sardinian traditional costumes) merge in a week of authentic folk feast.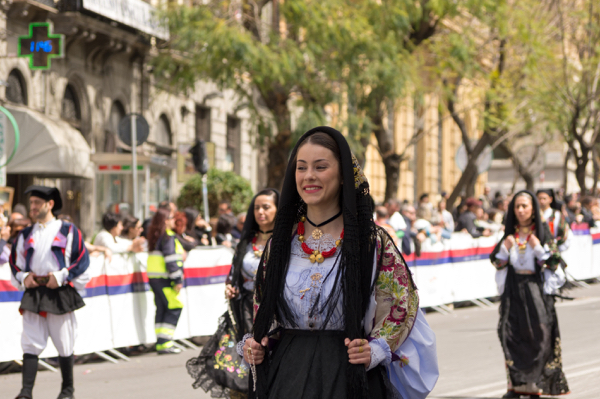 1st Week of June: shearing festival in Gesico. Tasting of sheep meat and typical products of agrosilvopastoral culture.
24th June: San Giovanni's feast in Seulo.
29th June: San Pietro's feast in Ballao, Assemini and Nurallao.
June: Festival of the Sheep in Ussana.
7th July: Sedilo's Ardia. Bravery and courage competition in a fantastic gallop in honour of St Costantino il Grande.
25th-27th July: Festival of the Goat in Burcei with tasting of goat, folklore exhibitions, expositions about rural world.
1st week of August: Teulada's Fisher's Festival. After the solemn religious ceremony, tasting of grilled fish, bread and wine.
26th-30th September: Santa Greca's feast in Decimomannu.
29th September: San Michele Arcangelo's feast in Ussana
1st week of October: Feast of Vintage in several villages of the island.
Second Saturday of October: Festival of the Snail in Gesico: gastronomic kermis.
End of November: Bread and Oil in Olive-press. Several places.
7th December: St Ambrogio's feast in Monserrato.

FIXED EVENTS
1st, 2nd, 4th, 5th Sunday of the month, antique market in Piazza del Carmine in Cagliari.
Every Sunday: PASSEGGIANDO PER CASTELLO, exposition market of art, handicraft, agricultural and food.