Whether you are looking for a sporty adventure holiday or a comfortable, refreshing break, the holiday region of Bernkastel-Kues in Southern Germany offers a wide range of opportunities for enjoying your leisure time. These 23 towns and villages in the popular tourist area around the Moselle and Hunsrück are divided into four regions, united under one single Bernkastel-Kues banner. For those who prefer to take things at a calmer pace, a relaxing trip along the Moselle in an elegant boat or a scenic train ride, slowly chugging along through the vineyards, might be just what you are looking for to get to know the scenery of the Moselle at its most beautiful. Equally a trip up to Landshut Castle with the dedicated shuttle bus will reward you with wonderful views.
However, most visitors to the region are keen to savour the celebrated Moselle wines in a tasting session or on a tour accompanied by local wine and cultural ambassadors.
The Bernkasteler Doctor
Visitors to the historical streets of Bernkastel itself can enjoy a unique tour hosted by the "Bernkasteler Doctor" who takes the saying "in vino veritas" literally and will gladly share a few truths with you on this themed walking tour.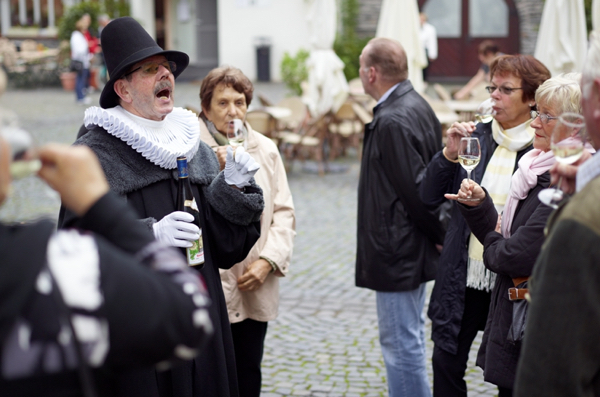 Wine and holiday region Bernkastel-Kues
According to a popular local legend, back in the 14th Century the Elector of Trier Boemund II fell seriously ill with fever during a stay at Landshut Castle. Remedies were prescribed to no effect, and none of the Elector's celebrated doctors knew what to do.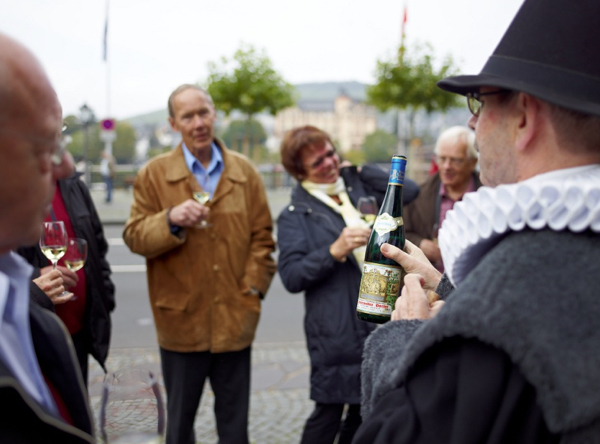 Wine and holiday region Bernkastel-Kues
An old winegrower came to see the Elector with a keg of his finest wine, declaring it to be the best medicine. The Elector drank the wine with pleasure and was miraculously cured. In recognition that this particular wine was his "true healer", the Elector awarded the vineyard the prestigious honour of allowing it to take the name of "Bernkasteler Doctor" from then on.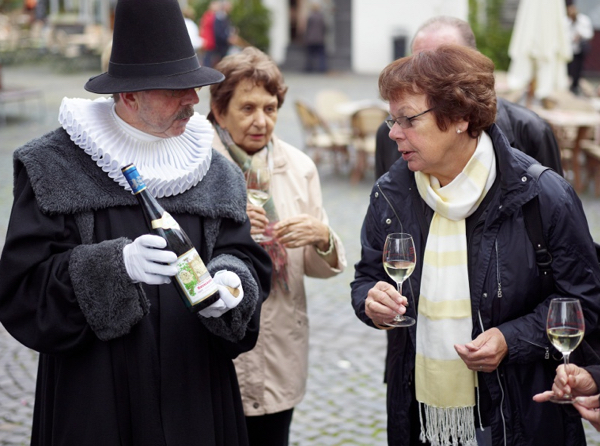 Wine and holiday region Bernkastel-Kues
That is how the "Bernkasteler Doctor" got its name. This is the story - albeit an abridged version - of the famous local legend, and the inspiration to create a guided tour with a difference: the town tour with the "Bernkasteler Doctor". This 90-minute tour through the old town of Bernkastel includes – as its name suggests – two glasses of "Bernkasteler Doctor" wine and costs EUR 8.00 per person. The tour starts in Karlsbader Platz in Bernkastel, behind the tourist information building.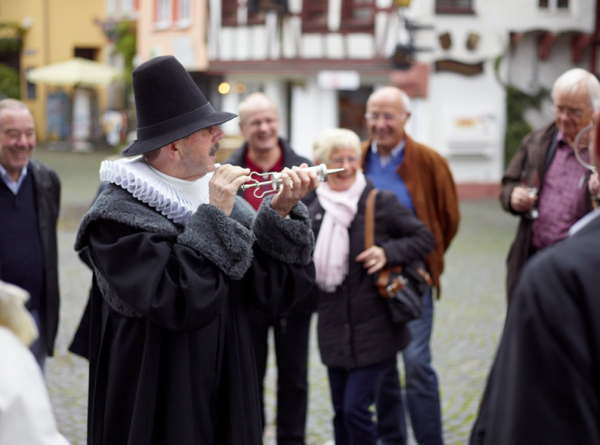 Wine and holiday region Bernkastel-Kues

Thank you to the Wine and holiday region of Bernkastel-Kues for letting GoUnusual use their photos. Book this tour – the only one of its kind in the Moselle region by calling the tourism team: Tel. +49 (0)6531/500190 or find more information <here>
Wein und Ferienregion Bernkastel-Kues GmbH
Gestade 6, 54470 Bernkastel-Kues,
Phone (06531) 500 19-0
www.bernkastel.de