The Chocolate museum in the centre of Cologne is a great reason to visit this fascinating city destination. Situated in a brand new building in the newly developed "Rheinauhafen" district, where ships once unloaded their cargoes, it is reached by a historic swing bridge.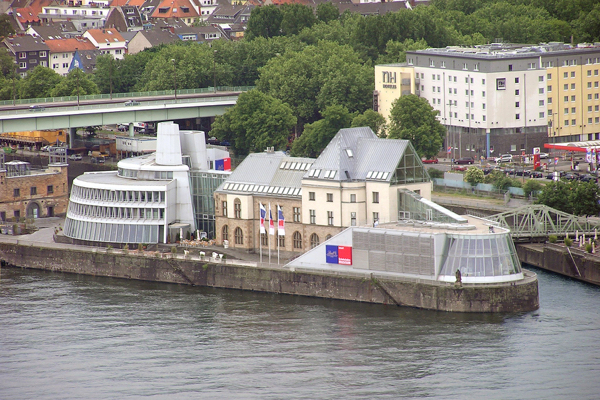 Through a number of different areas, including a tropical zone where you can see cocao pods growing you learn the history of chocolate.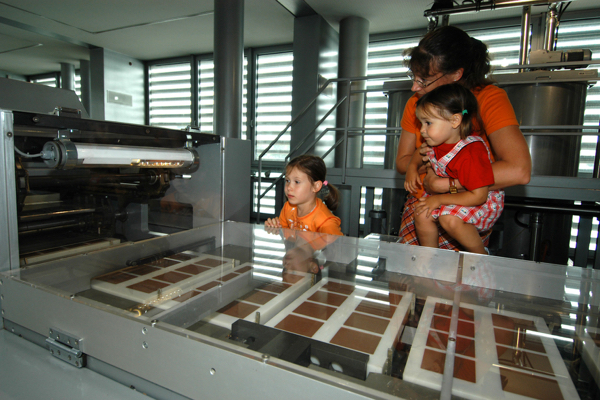 From ancient South American cultures such as the Maya and Aztecs peoples through the baroque period when chocolate was a luxury drink of the elite, to the industrialisation and commercial refinement of top-quality confectionary.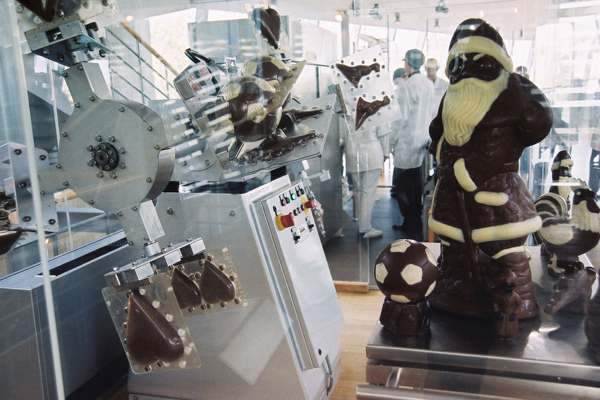 You'll especially want to spend time in the industrial areas where you can enjoy the fruit of the Chocolate fountain, filled with 200kg of fresh Lindt chocolate.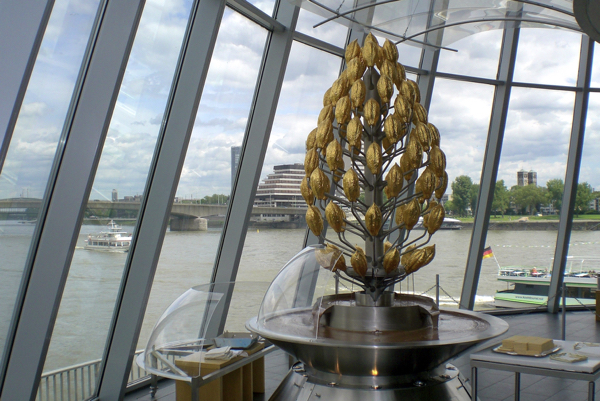 Standing in pride of place at the prow of the museum, you're invited to test and test and test... Indeed the whole room is filled with the aroma of fresh tasty chocolate.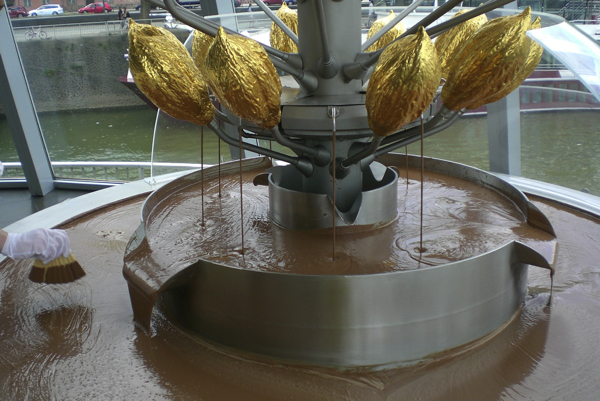 The machinery area shows how hollow chocolate figures are made, from St Nicolas, to Easter Eggs and Christmas Reindeer. Also you can spend time with a Mâtre Chocolatier for some hands on learning, where you can have your own chocolate favourite made up from a choice of 3 different chocolates and 40 other ingredients. Tasty !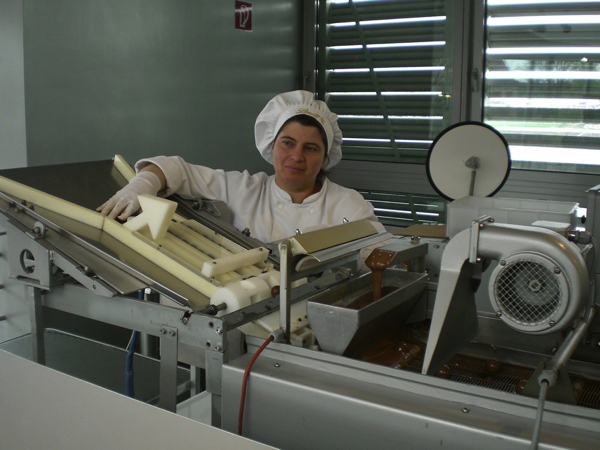 There is also a chocolate cafe, shop and event location too.
Admission is €8,50 for adults and the museum is open from 10am to 6pm Tuesday to Friday. It is open from 11am to 7pm on Saturday and Sunday. Closed Monday (except in December).

Schokoladenmuseum Köln GmbH
am Schokoladenmuseum 1a,
50678 Köln
photos ©www.schokoladenmuseum.de