Christmas in Tivoli is a tradition amongst Copenhageners. If you are in Copenhagen during the months of November and December, do not miss Tivoli's Christmas lights, market and entertainment when you're here.
Father Christmas will be there to welcome you to the 27 fun rides, The Nutcracker Ballet at the Tivoli Concert Hall, an Alp village, stalls selling delicious snacks and warm drinks, and a Nordic Christmas for the entire family to enjoy.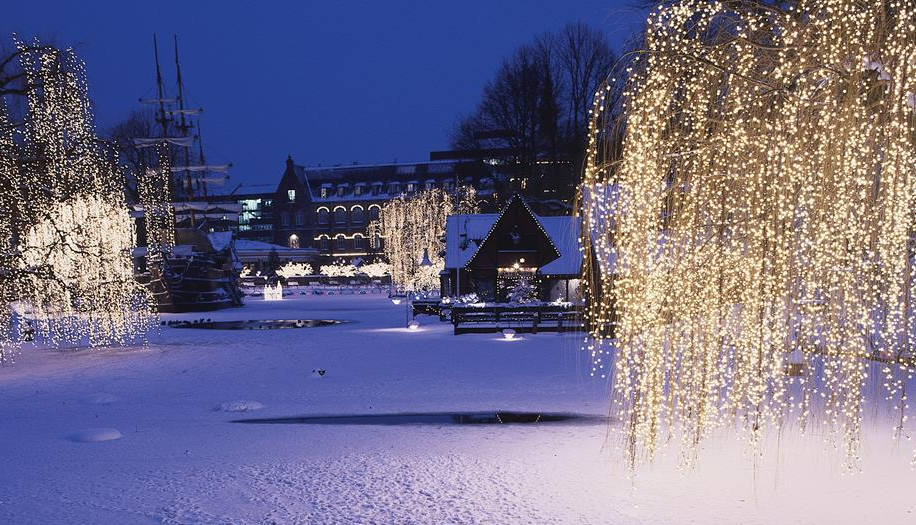 Nordic Christmas
An area covering 1200 square metres with decorated wooden houses, snow covered trees and Santa's reindeer in their pen. Bells in the trees, Christmas lights, thousands of glass ornaments and the smell of traditional Nordic Christmas drinks and sweets will guarantee the right Nordic Christmas atmosphere.
You can visit Father Christmas in the Christmas room at the Pantomime Theatre and tell him what you want for Christmas. If you are lucky, he might sing you a Christmas carol or tell you a story.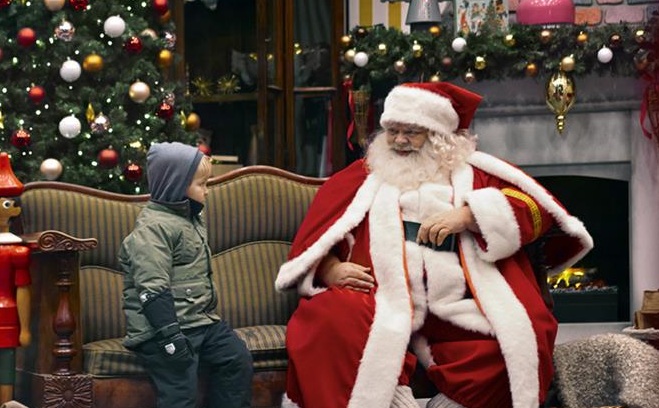 Alp village
Tivoli at Christmas offers a 2000 square metres Alp village, where skis and sledges are casually placed against snow-covered wooden houses with smoke coming out of the chimneys. Along with the Alp Express and Tyrol merry-go-round, the scene is set for a perfect Alp Christmas.
Christmas market

Christmas at Tivoli would not be the same without the 50 stalls along the pathways, all selling gifts and decorations, arts and crafts, delicious snacks and hot drinks to keep you warm.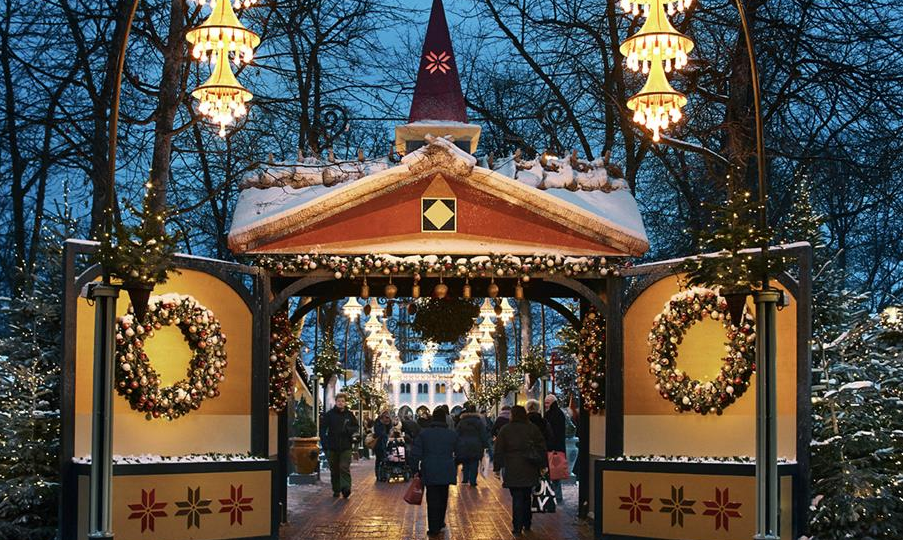 Saint Lucia procession – a Nordic tradition
Everyyear there is a procession of 100 girls from different Copenhagen choirs who walk in a Saint Lucia procession through Tivoli, starting and ending by the arcade under the Concert Hall.
Fireworks Festival
Between Christmas and New Year, you can experience the annual Fireworks Festival where the sky above Tivoli Gardens is illuminated by an explosion of lights and colours. Tivoli and all its restaurants stays open on New Year's Eve until 00:30, allowing you a very special way to celebrate the arrival of the New Year.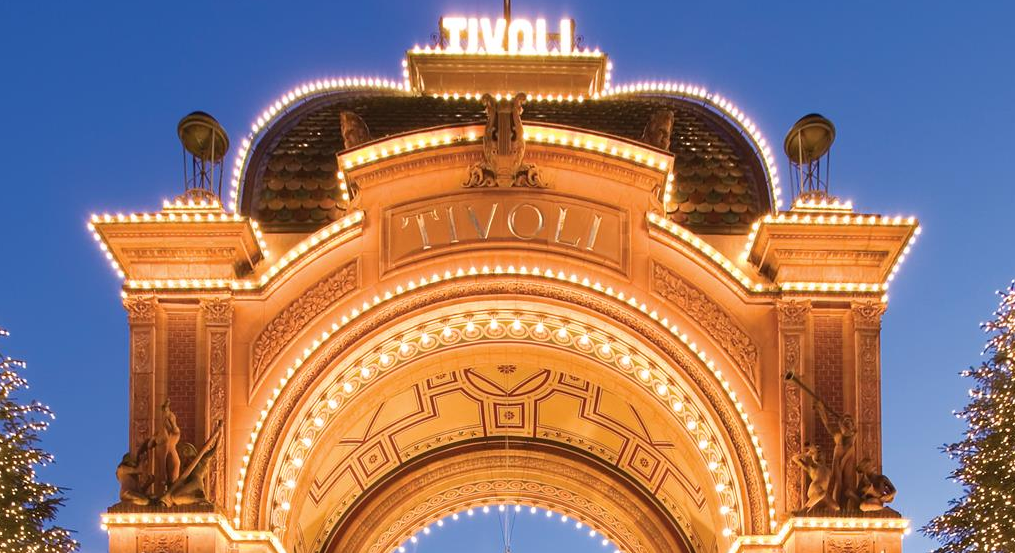 Read more about Tivoli at Christmas <here>