The 1970's were a time of strong attitudes and new values. When it came to trendy, Scandinavian décor - especially that of Denmark, led the way. Cultivating an approach that celebrated both nature and sustainability, designers used materials that were considered to be far from the elite, expensive past. Instead there was an emphasis on wood, wollen goods, bright colours and functional design. The goal was ease of access and user-friendliness.
As part of the Golden Days Festival, for the next for 3 months the A. Petersen Collection & Craft gallery and Hotel Alexandra in Copenhagen have arranged a room with tapestries, user friendliness, and book cases in the best style of the 1970's. This room provides a fantastic opportunity to cultivate the free mind and enjoy a night among furniture from a different era.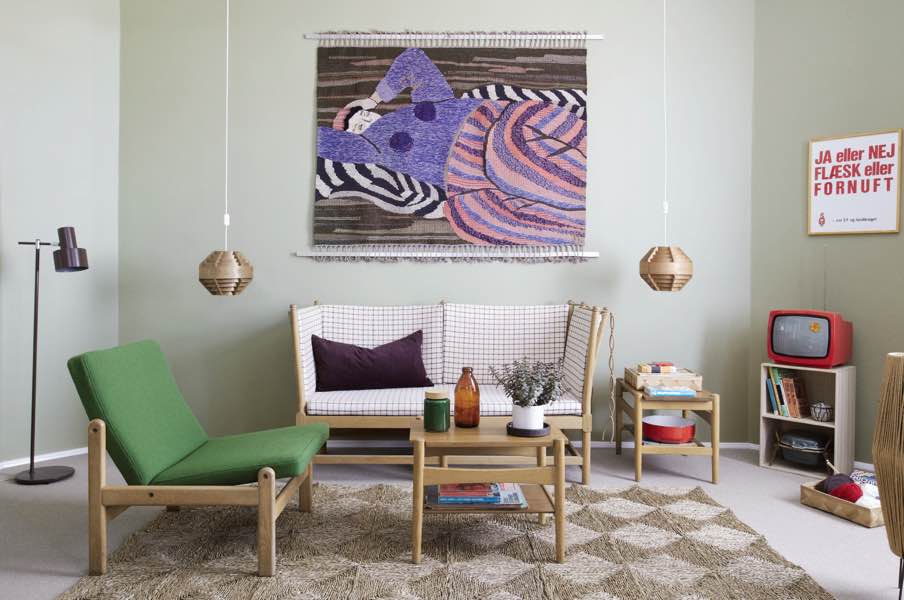 Interior design magazines were filled with good ideas of how to build your own furniture with cheap materials such as beech wood and pine, and things were much more relaxed. Even the traditional family stereotypes were challenged - Mother got a hold of the tools, and Father sat in the corner reading stories to the children in the homemade lounge chair.
Hotel Alexander's Room 448 is where you'll find these retro furnishings made of light and cheap types of wood, just as comfy as was the case was in many Danish homes in the 1970's. The colours are brown, green and red, and the Décor is unauthoritarian and antimaterialistic. There are plenty of carefully researched touches too - such as the wall decorations and the reading matter, so you'll feel immersed in the 70's when you stay.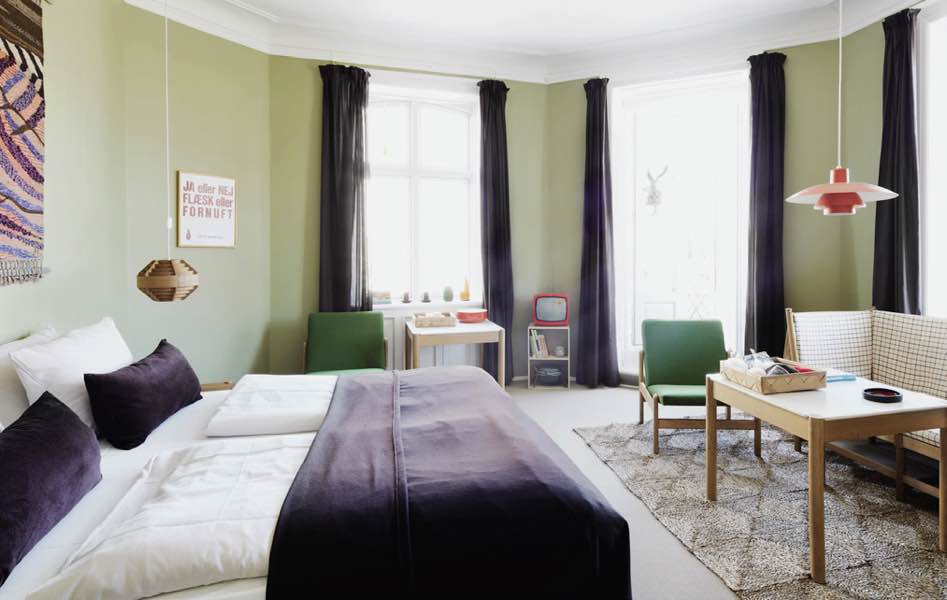 Hotel Manager, Jeppe Mühlhausen, elaborates; "Our guests have for many years loved to stay among the Danish design classics from the 40's, 50's and 60's. We wanted to expand on this for a period of time by showing a 70's room that has the spirit of the people in focus, giving our guests a completely different experience than they might find in other hotel rooms."
Hotel Alexandra
H. C. Andersens Blvd. 8
1553 København Denmark
Photo credits: Rune Buch