The Aurora Skystation in Abisko is 200km north of the Arctic circle in the middle of the auroral zone. Sited on top of Mount Nuolja, in an area of low light pollution and rain shadow, formed by Lake Torneträsk and the surrounding mountains, there is a high percentage of clear, cloudless nights. It has become recognised as one of the best places in the world to view the Aurora Borealis and is now one of the main attractions in Swedish Lapland together with the Ice Hotel in Jukkasjärvi and TreeHotel in Harads.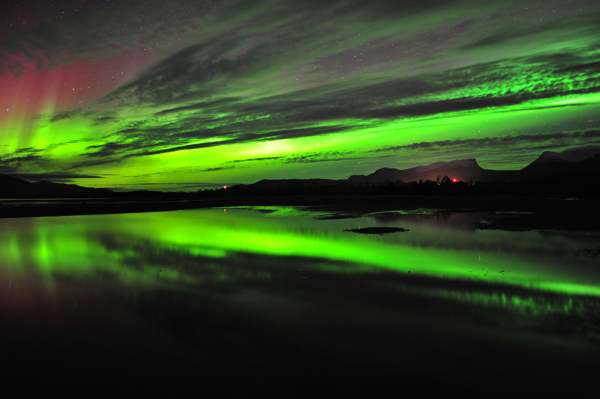 Turning the clock back 8-10 years, Abisko was a very empty place to be in during the "dark period" (October-January) and although the Abisko Turiststation stayed open for Christmas and New Year, most restaurants, hotels, hostels etc. in the area where closed this period. Today the Aurora Skystation attracts over 15,000 guests from all over the world during November – February and 90% of guests during this period are non-Scandinavians.
The Skystation is now a year-round destination and last month Abisko was voted as No.1 by Lonely planet for the World's Most Illuminating experiences.
Packages
Please note that the Aurora Skystation offers different types of rooms. The lowest prices are for hostel standard in a separate building and the higher prices refer to regular hotel rooms in the main building. Breakfast is included if you stay in hotel rooms and can be bought as extra in other types of stay. The restaurant and bar are both open to all visitors - however space is limited and guests should book tickets in advance.
For package experiences click <here>
Exclusive Dinner

The Aurora Skystation also offers an exclusive dinner where you will enjoy a four course dinner influenced by Nordic cuisine.
Transfer between Abisko and Kiruna
You can book shuttle service between Abisko and Kiruna Airport through STF who have shuttle buses adapted to arriving and departing flights around lunch. <HERE> There is also the possibility to arrive at the skystation by train to the Abisko Tusiststation stop. It is a 10-minute walk up to the chairlift.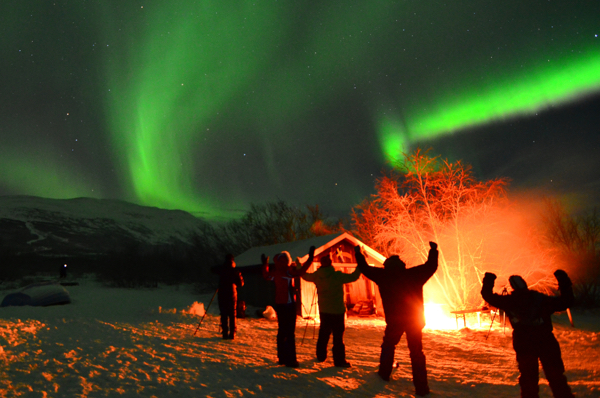 Pricing
Member's prices 2015 from

Winter
Twin-bedded room: from 885:- /room
Bed: from 295:- /person
Double room: from 1580:- /room

Summer
Twin-bedded room: from 885:- /room
Bed: from 295:- /person
Double room: from 1580:- /room
Additional fee for non-members: 100 SEK per person and night, children 50 SEK per person and night
Find out more about Abisko Aurora Skystation <here>
Photos Lights over Lapland/Chad Blakley