For over 20 years the Caneira family have made the locals of Negrais happy with their wood oven roasted suckling pig. In 1991, Humberto brought the recipe to the town and establised O Caneira, the first restaurant to sell this delicary locally. Only allowing cooking in a wood fired oven, he instilled an attention to service and quality of ingredients that his children embrace, which not only has seen the restaurant thrive - but guarantees it will continue into the next generation.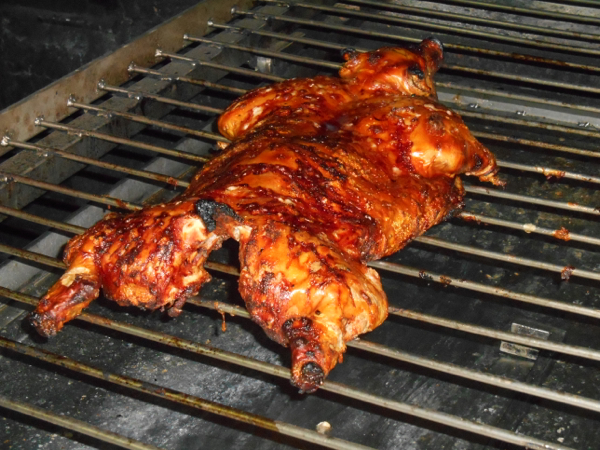 The traditional guest might start their meal with some pulled pork croquetas - bitesize nuggets of Yum. Or perhaps some tasty air dried serrano ham. Other specialities include a black pudding blood sausage.
It is traditional before the main course of Suckling Pig, for O Caneira to serve Arroz de Miúdos, which is a rice stew of the bits that didn't make it to the oven. It was deeply satisfying with light herbal notes of coriander to cut through the meatiness of the tender cuts.
There are other things on the menu to try, but it seemed silly to travel so far and not leave plenty of space for the delicious main course of Suckling pig. Served with crispy fried potato chips, the thin crackling is both delicate and flavoursome. And the meat? Tender and succulent. Piece after delicious piece!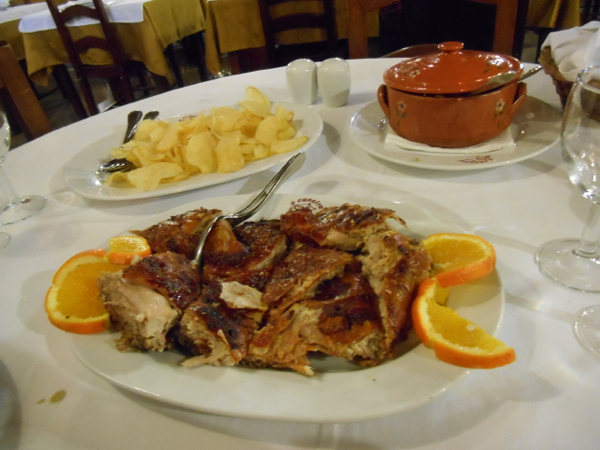 It is hard not to be a glutton as portions are generous and the food is amazingly tasty. However dessert of a terracotta pig, filled with a delicious crema brulee finished off the meal perfectly.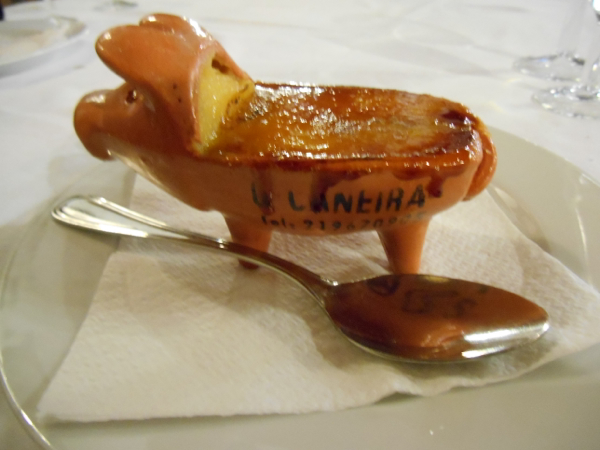 We had the opportunity to enjoy a glass of the local spirit with Humberto, his wife Rita and daughter Cidalia who gave us a chance to understand some of the story behind the delicious meal and to visit the kitchens to see the spatchcocked piglet roasting. While a kitchen tour might not be everyone's interest, the meal was definitely to everyone's taste.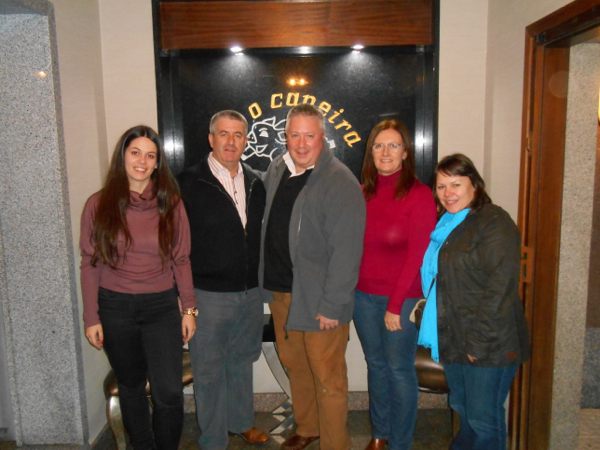 We look forward to a return visit.
O Caneira
Av. General Barnabe Antonio Ferreira, 171
Negrais,
On a Friday, Saturday or Sunday (lunch) the restaurant - and its 4 wood fired ovens are packed. Earlier in the week you'll perhaps get away without needing to book far in advance. The restaurant is only 20km from Lisbon, and a 25 minute taxi ride from Sintra or Mafra 15km away. It is open daily except for Sunday dinner.
Thank you to Ana Sousa and Divisão de Tourismo of Sintra for their kind support in organising this visit.
Sintra Tourismo Office
Praça da República, nº23
2710-616 Sintra
Tel: 21 923 11 57