The Dominican Hotel in central Brussels packs a surprising punch in the top floor gym, with a proper boxing room to get your jab into shape.
Are guests stressed?
Why? Because, this isn't some peacock-strutting gym with a few dusty souveniers or faded photos...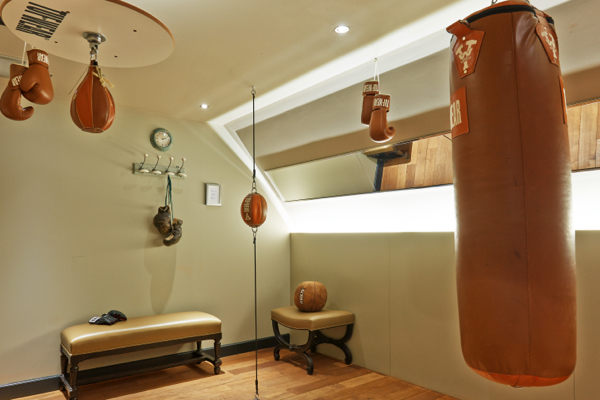 Instead, The Dominican Hotel gym is worthy of a part in Rocky. Put some gloves on, bash the punchbag and work through your agression!
Ever watched ladies in a kickboxing class? Don't mess with guests who choose to train in these hardcore facilties. They're fantastic !!!
Of course, the hotel has luxurious bedrooms with all modern conveniences...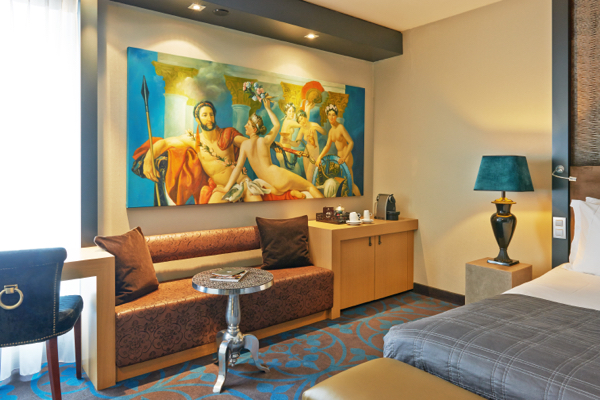 The hotel also has conference facilities and several break out rooms for corporate events and special occasions.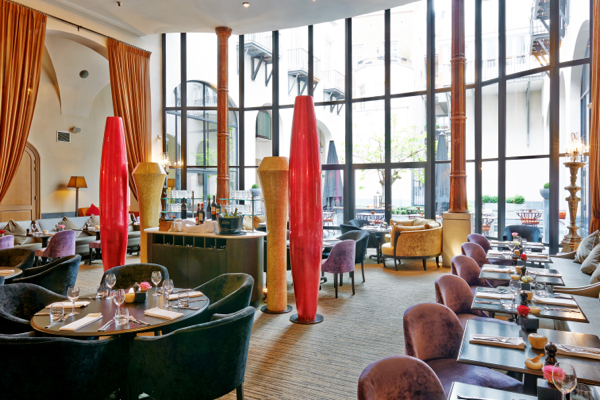 As a wedding venue, the restaurant provides everything you need except the cake, although perhaps the boxing gym isn't necessary...
The Dominican Hotel is located in the centre of Brussels and included in GoUnusual contributor Derek Blyth's 500 Secrets of Brussels book. If you'd like to follow Derek's excellent blog or join one of his walking tours, subscribe to the My Secret Brussels newsletter <here> or of course, buy a copy of 500 Hidden Secrets of Brussels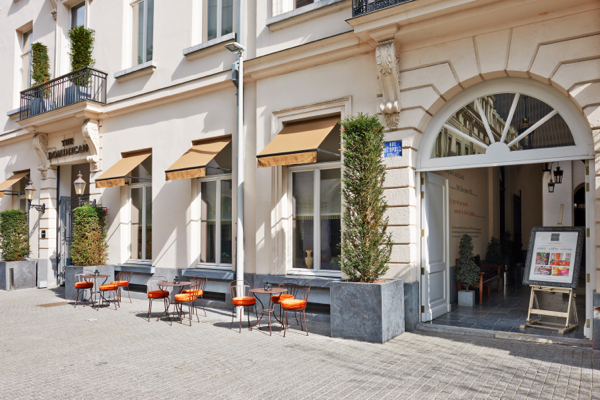 With wine tastings and special events available to non-residents, the hotel bar has it's own door to the street !
Find out more about the hotel <here>
The Dominican
Rue Léopold / Leopoldstraat 9
1000 Brussels, Belgium
http://www.thedominican.be