Two trekking trails start only a few meters away from the Museum Hotel, at the old town of Uçhisar, perched on top of a big stone hill. One path is Pigeon Valley, easy to see from the panorama deck on the main road that connects the old town with Göreme. The other one is Love Valley, where the amazing stone formations can really only be discover on foot. It takes around two hours in one direction to complete the whole path and since the guys from the hotel were willing to wait for me at the other end, I decided to do this one.
How can the landscape change so drastically every couple of hundred meters?
Fantastic place. Stunning scenary.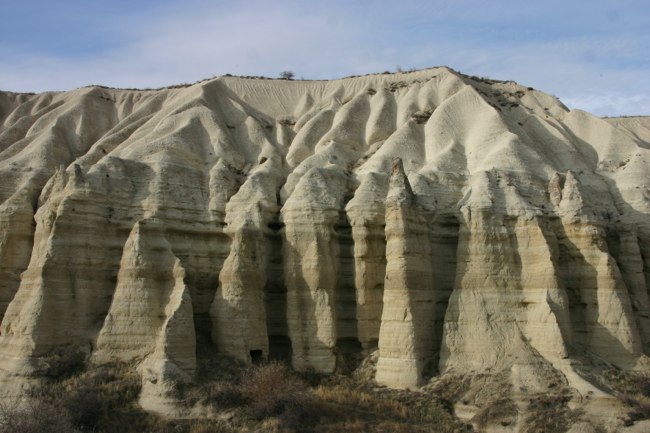 Photo EriCK Prillwitz / Museum Hotel