Summer is approaching and many festivals and events are planned in Nantes, the amazing French destination to the West of Brittany. If you weren't able to visit for their spring concerts and festivals, hurry to book your trip so that you don't miss summer events:
Summer Brunch - 22nd June
The summer special brunch cruise through the Loire estuaries this year is on 22nd June with a special brunch box containing only local products. Tickets sell fast, so if you haven't booked yet, check out the other boat trip options in Nantes during summer.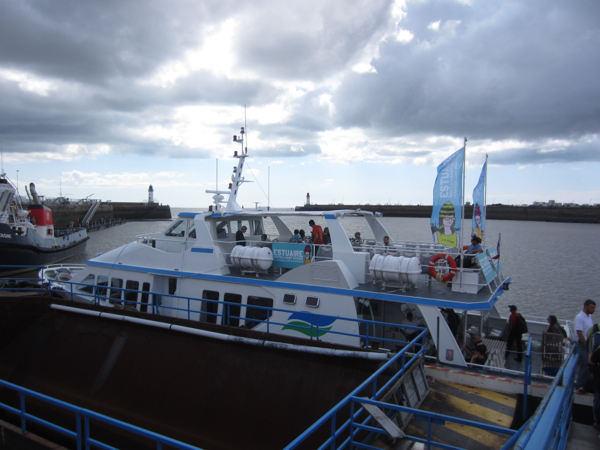 You'll also see the open air art trail between Nantes and Saint Nazaire (open round the year).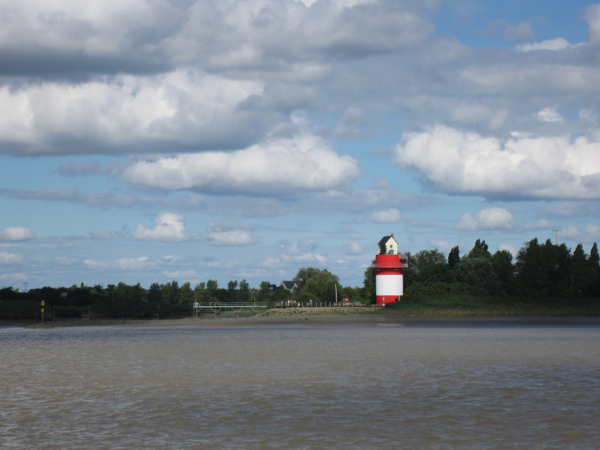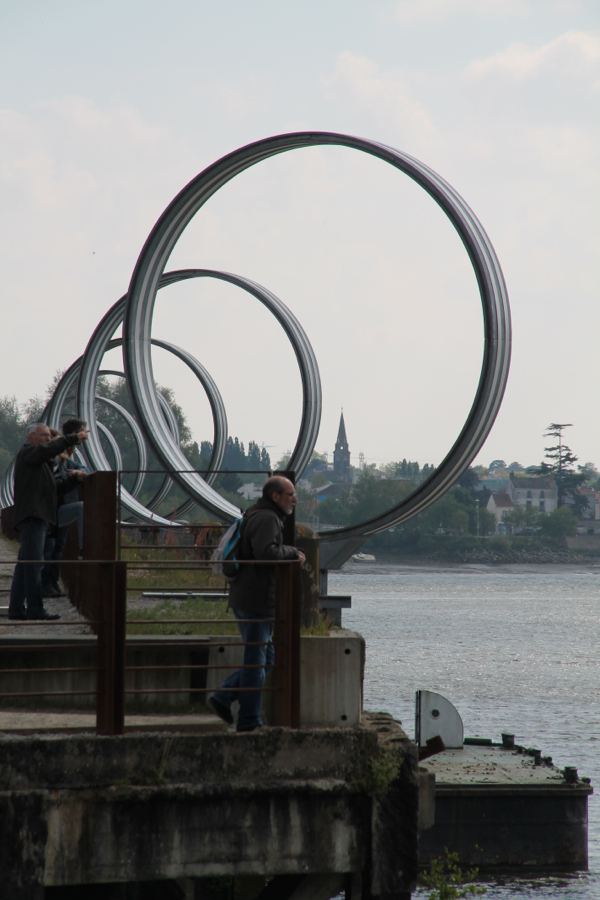 "Voyage Estival" (the summer trip), 27th June to 31st August 2014
This is the gem of all summer events in Nantes, with new artworks in the middle of the public space, visual interventions in the streets of Nantes, festive places and singular cruises. An 8,5 km urban tour!!!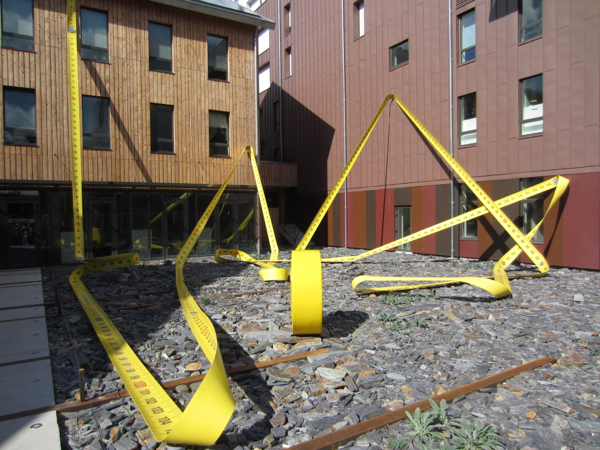 Samurai exhibition from 28th June to 31st August
In the historic surroundings of the Château des Ducs de Bretagne, this photo and art exhibition showcases Samurai life.
French Summer Courses in Nantes, from 14th to 27th July 2014
Ideal for those who want to improve their French knowledge surrounded by an innovative city, full of culture, with amazing surroundings.
More information <here>

Journées du Patrimoine, 20th and 21st September
This free event showcases dance and theatrical performances, art exhibitions, readings and presentations throught Nantes.
More information and to see all Nantes events <here>
While you're here...
Nantes has a number of MUST VISIT attractions, that on their own justify a visit.
The Ile de Nantes, 10 minutes walk from the city centre, is is the spirtual home of- Royal de Luxe. This street theatre company founded by Jean-Luc Courcoult, shows amazing giant marionettes, which now tour the globe. Your visit cannot be complete without a trip on the 49 passenger-carrying Giant Elephant.
You should also try out the Sea World Carousel, themed on the works of Jules Verne.
To enjoy all festivities and visits in Nantes easily, the Nantes pass offers free entrances, free transportation and discounts.
Hungry?
After so much exciting sightseeing, perhaps you fancy something to eat? Nantes has created a comprehensive directory of where to eat in the city and surronding locale. More details <here>
From local favourite crépes, to gourmet dining, there are fantastic food options everywhere.
A favourite nearby the Ile de Nantes is Les Chants D'Avril - which offers budget priced gourmet dining, which Chef Patron Christophe François titles "bistronomique", only using ingredients sourced from the locality.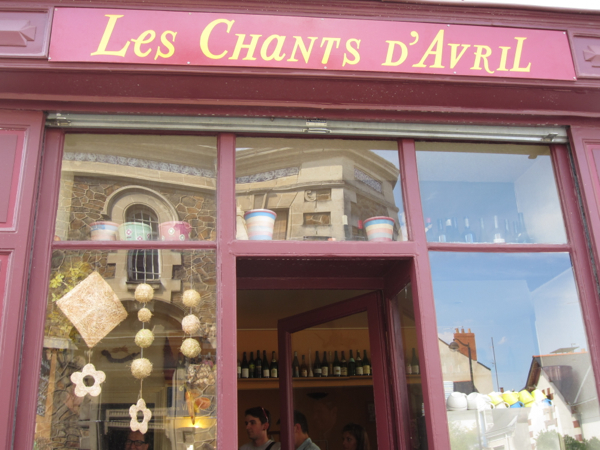 Tasty and Inventive, their surprise menu is highly recommended.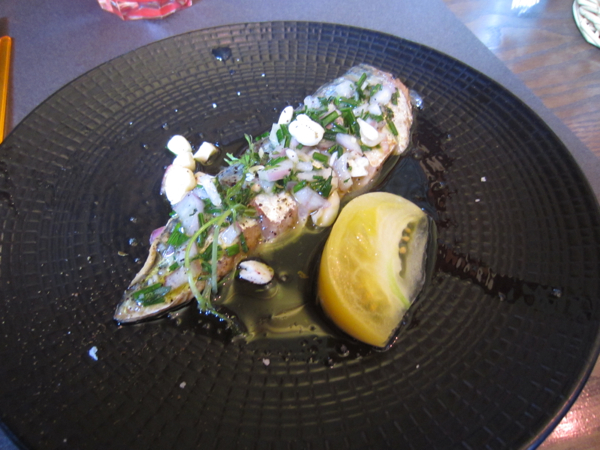 Where to sleep?
GoUnusual has thought of that and offers 6 creative places including a number of Jules Verne themed apartments from our friends at Un Coin Chez Soi: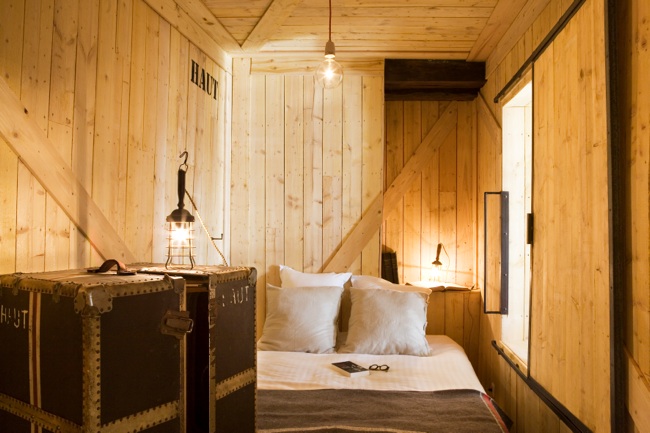 You might also wish to stay in one of the delightful art themed rooms of the delightful Château du Pé outside Nantes. Not only are the rooms artistic, but the grounds have a surprising fountain...
Or perhaps the bizarre Villa Cheminee, part of the Nantes to St Nazaire open air art trail
Nantes is closer than you think:
Only 2-hours journey with the TGV from Paris (half of the time as driving by car, no traffic jams and a lower carbon footprint). Nantes is also reachable by direct flights from throughout Europe: Madrid, Barcelona, Valencia, Bilbao and Málaga; Lisbon, Oporto and Faro; Geneva and Basel, Milan, Roma and Venice; Munich, Düsseldorf and Berlin; Prague, Amsterdam and Bruxelles; Liverpool-Manchester, London and Southampton; and Dublin and Shannon via Limmerick.
From April to October, all the terraces of the city are full of young people (and not so young) for the classic French aperó.
What are you waiting for? Book your ticket and join them!
EriCK
Thank you to Le Voyage à Nantes and the Nantes Tourism Office for their help with these details and arrangements.

Le Voyage à Nantes
Service de promotion à l'international
1-3 Rue Crucy - 44000 Nantes - France
T : + 33 (0)2 72 65 30 17
www.levoyageanantes.fr