It was worth waking up at 5.30! Still dark outside, with everybody still sleeping inside their houses or caves. Along with some other hotel guests, we were driven down a dirt track road to the departure place. Half a dozen half inflated balloons were awaiting for us.
Everybody was holding their breath, ready to jump into the basket when given the signal.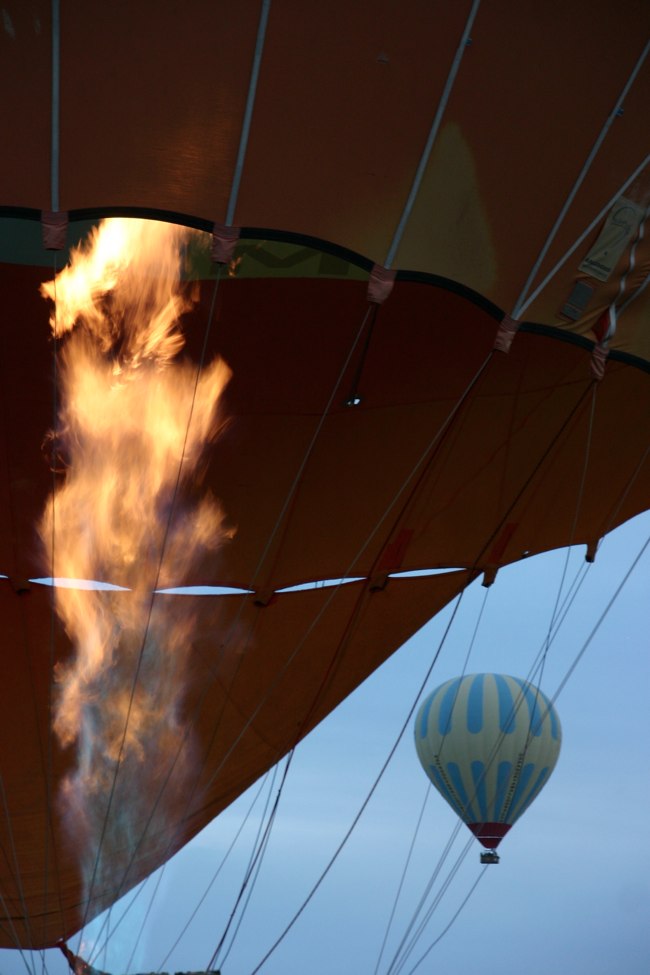 Then WOW! What a sensation to see all these rock formations from above! In such a quiet atmosphere you only interrupted from the click of cameras.
We saw Goreme from above and Uçhisar, perched on top of a hill, at the same level. Simply amazing!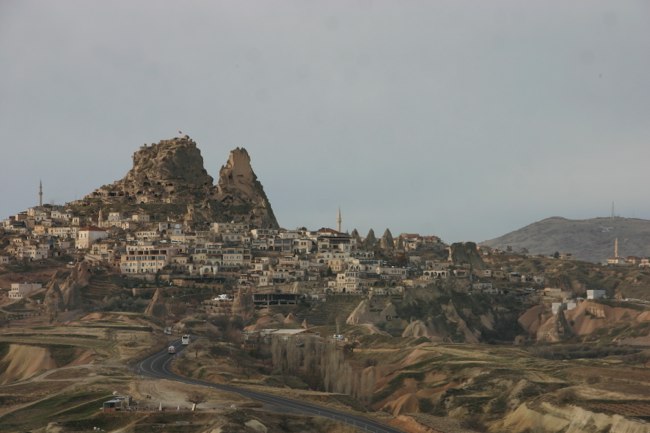 After such a fantastic experience, breakfast provided by the Museum Hotel was waiting for us, full of the delights of the Turkish delicatessen. Yum!
Photos Museum Hotel / EriCK Prillwitz