After a day's trekking, I was picked up by one of the guides from the Museum Hotel to show me some of the jewels of Kapadokya, like the Göreme Open Air Museum. More than 30 Byzantine churches were carved in the caves by Orthodox monks between the the XI and XIII Centuries. They are simply breathtaking. Photography is not allowed so as to avoid damage to the frescos.
After this visit, we made a stop by the art gallery of Mr. Omer Tosum – owner of the hotel - to admire his private collection of more than 10,000 carpets. Some of them decorate the walls of the hotel, but his plans are to open a museum to allow everyone to see them. It's a long and worthwhile day, and we decide to finish with a visit of the underground city of Derinkuyu. This place is amazing - literally hundreds of metres of tunnels - a real city underground.
Good thing that the guide was there, otherwise I would still be lost in the labyrinth!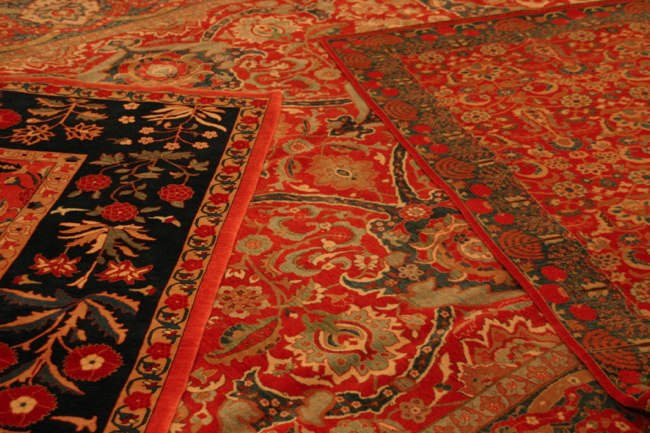 Photos Museum Hotel / EriCK Prillwitz