Choosing a hotel usually comes after choosing a location. In an effort to bring innovation to the hotel industry and offer unique solutions for guests, the Nordic hotel chain Scandic is launching a mobile hotel - Scandic To Go - available at in any location in the Nordic region a guest desires.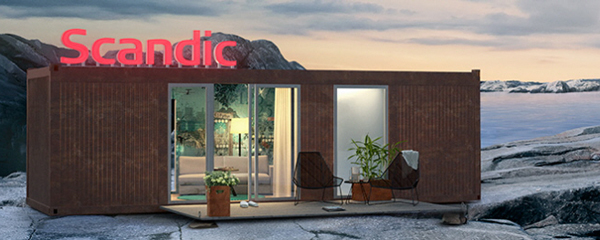 With Scandic To Go, Scandic wishes to entice people who are looking for a unique hotel experience in a different environment with the same high standards as Scandic's newly refurbished and designed hotels, equipped with all the amenities expected for a pleasant hotel stay.
Combining the joys of nature with the full conveniences of the city, this is a mobile hotel room that comes to you, wherever you are. With a 18 m2 mobile hotel room with terrace has two beds, free Wi-Fi and air conditioning. The bathroom is fully equipped with a shower, soft bathrobes and beautifully scented toiletries from FACE Stockholm. And naturally, breakfast is included.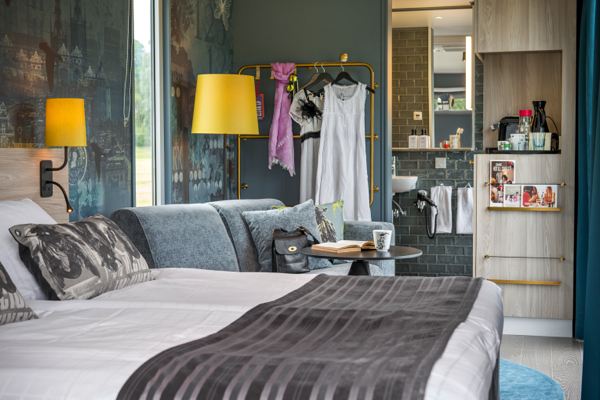 "With Scandic To Go, we hope to create a curiosity and sense of what Scandic is today - an innovative hotel chain which is constantly looking for new ways to develop the range and improve the customer experience," says Johan Michelson, VP Brand & Marketing at Scandic.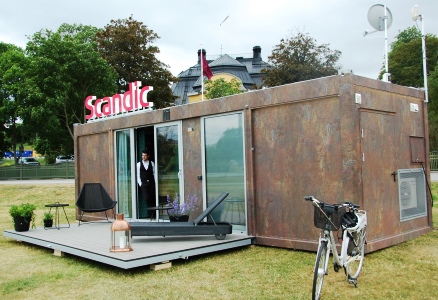 "We see a strong trend that people are looking for different experiences, something that is unique and tailor made. With a modern, mobile and fully equipped hotel which can be booked anywhere a guest wishes, we hope to attract guests from abroad who want to experience the Nordic countries in a different way, as well as all those looking for that little extra for a truly memorable experience," says Johan Michels
Facts about Scandic To Go
Scandic To Go is available for booking. For further information, please contact to-go@scandichotels.com
The price is around 2500 SEK per night for up to four people.