This favourite Victorian seaside resort on the south coast of the Isle of Wight occupies a sheltered position allowing it to benefit from a warm microclimate. The above average warmth encourages fantastic flora and fauna - many of which are only found in hotter Mediterranean countries.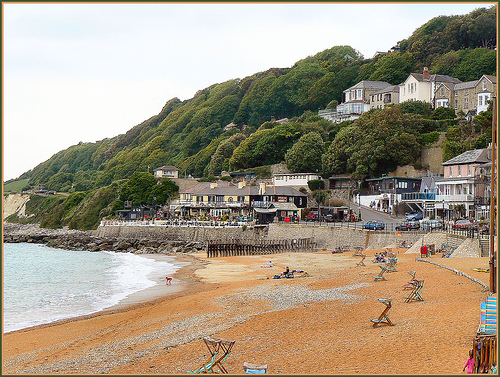 Made famous by Charles Dickens, who wrote of it "the prettiest place I ever saw in my life, at home or abroad" the arrival of the Isle of Wight railway made it a very popular destination. Centred in an area of Outstanding Natural Beauty, known as the 'Undercliff' which stretches from Luccombe to Blackgang at the Islands southern tip, Ventnor has many walking routes and paths.
Just around the corner is the once smugglers haunt of Steephill Cove – now more famous for Crab Pasties using crab fresh from the boat.
When the railway reached the town in 1866, Ventnor cemented its place as one of the southern UK's most popular holiday destinations, with people coming down to discover the delights of the scenery and the extolled benefits of the climate and waters. Even when the railway closed, the charm of the village brought returning tourists, whose patronage of this traditional seaside resort often continues through generations of families.
Once there was a pier (in 1862) – which collapsed (soon after) - and then another was built (in 1871), which also collapsed (in 1881). A third and more substantial pier was then commissioned – which withstood the rigours of its exposed position for nearly a century, before economics forced closure in 1981. Ventnor still didn't quit this extension into the sea – and they have created a substantial new facility offering panoramic views and a seaward walkway. It has become a working port and marina for all sizes of vessel and, south of Cowes and Yarmouth, the only stop-off point for round-Island sailing.
It is also where you'll find the areas best Fish and Chip shop – offering delicious, catch of the day food – and excellent Crab 'n' Chips.
Also near the new pier is Ventnor Heritage Museum – filled with curio's and staffed by enthusiastic volunteers. However it is worth checking out the tiny Longshoremans Museum on The Esplanade, facing the seafront itself. This time capsule of the area history is filled with fossils, old photos and artifacts of Historical and Nautical Interest, collected from the area – a beachcombers treasure trove that is quirky and different.

Longshoreman's Museum The Esplanade Ventnor. Tel No: 01983 853176
Open: April to December, daily - 09:30 to 17:00
If you want great walks and views, the town of St Lawrence and Niton offer picture-postcard thatched cottages as well as the last remaining medieval lighthouse in nearby Chale.
The Isle of Wight is a fantastic place to visit, with many National Trust properties worthy of note. Bembridge Windmill is close to Ventnor, as too is the town – and excellent beach of Bembridge itself.
Places to Stay?
UHOTW can recommend 3 fantastic places.
Gothic View – a Gourmet B+B in Chale, nearby to Ventnor,
Enchanted Manor – a fantastic fairy tale setting in beautiful grounds near Niton,
Vintage Vacations – Vintage Airstream caravans from the 1950's to more recent, as well as an original Tin Chapel near Ventnor.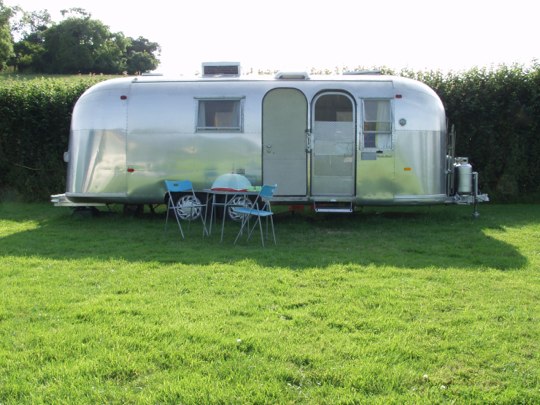 Each of the properties is amazing. <More details here>
UHOTW travelled to the Isle of Wight with WightLink ferries from Portsmouth to Fishbourne.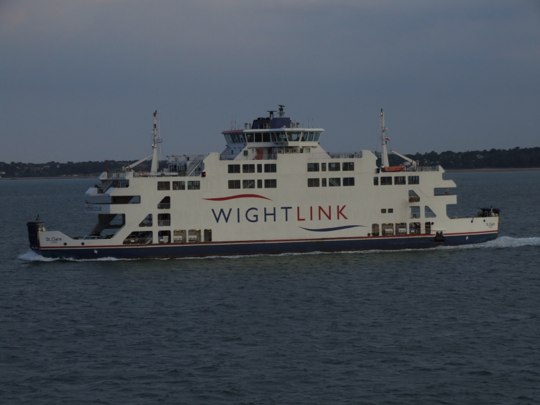 Ventnor Photos Thanks to http://www.flickr.com/photos/ronsaunders47