Paralympic Games:
29th August-9th September-London
There is that sense of Olympic feel that people get during this time of the year, yet there is something missing on everyone's mind. Everybody always talks about the Olympic Games and new world records broken by Usain Bolt this, and 8 gold medals won by Michael Phelps that, I must admit that these are true sporting achievements and must be given their due respect, but for me the people with life hampering disabilities are truly awe inspiring and celebrate the capabilities of all humans achievable by belief and training, no matter your background or disability. In this context, disability is just a word, and real sporting legends strive onward to achieve great heights, regardless of their own 'disability'. A true advocate of the Human race. What's more is that tickets are still for sale so why not pop on over to watch astonishing athletes accomplish astonishing things? For all the information on the Paralympics this summer click <here>.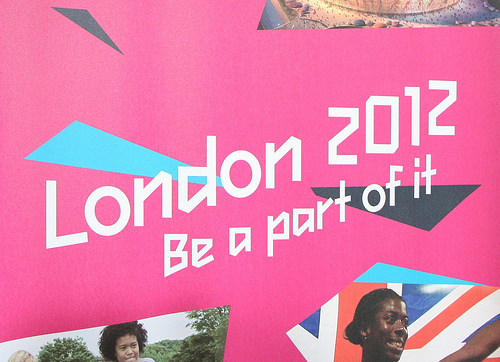 Bathtub Regatta:
15th August- Dinant, Belgium
Every year, a regatta takes place between hundreds of participants on the River Meuse who must build their own vessel, but it must be built around a bathtub. It's to mark the city's 'joie de vivre' and entices around 25,000 visitors every year. Along with bathtubs however, you can see the occasional homemade raft and anything really that floats and matches the theme of the regatta. This year the theme is 'Films past and present', so prepare to see some of your favourite movie stars parading down a different type of carpet.
Stay somewhere during your visit to Dinant? Les duves? La classe?
Tomatina
29th August-Bunol, Spain
Without a doubt, this is the 'World's Biggest (and greatest) Foodfight' where people come from the world over and throw over 100 metric tons of tomatoes, solely for the fun of it. There is estimated to be around 20,000 to 40,000 people involved in the festival every year, at least doubling the number of inhabitants of Bunol. This is not just a huge tomato fight, there is a week of festivites including fireworks, dancing, music and a paella cook-off the night before the 'carnage'. For all information on location, rules (yes there are actually rules) and recommended attire click <here>.
Where better to stay than a provincial farm for a good-old fashioned 'farm tomato' fight?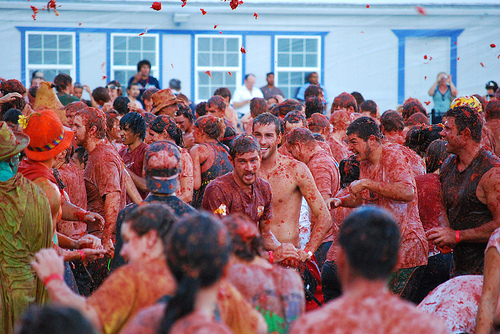 Isle of Wight Garlic Festival
18th & 19th August, UK

The Garlic Festival is in its 26th year, and promises to be the best yet.
Firmly established among the top British food festivals, it is always a highlight of summer on the Isle of Wight and has been regularly singled out for praise in the national press and on TV.
Quite simply, it's foodie heaven; at its heart of course, is Britain's biggest and best Garlic Marquee.
Particularly exciting is the return of The Vander's Wheel of Death, guaranteed to thrill and terrify in equal measure. There are clever animals. There's an escapologist. And when you've calmed down from all that, you can take a ride on their little railway.
Where to stay on the Isle of Wight? A Gourmet retreat? An Airstream Caravan? An Enchanted Manor?
There are lots of WOW UHOTW choices - <Check them out HERE>

Bristol International Balloon Festival

Ashton Court 9-12 August

This is one of Europe's largest hot air balloon festivals and with ascents in the early morning and evening the skies around Bristol will be filled with balloons of all shapes and sizes. Stay late on the Thursday or Friday of the Balloon Fiesta to watch the spectacular tethered nightglows when over 30 balloons glow in time to music.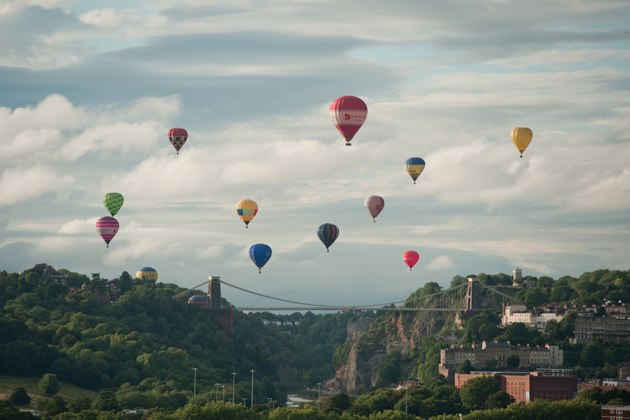 Best place to watch depends on the wind direction, but around the Clifton Suspension bridge is always a safe bet.

For more information click <here>

See No Evil

Bristol 17th August
Free party, Light show, music, and street art in the Passenger Shed next to Temple Meads railway station.