When you sleep...
Ever wondered...
What

happens

nextdoor

?

What

the bartender

heard

?

What

the chambermaid

found

?

Who

last slept on the mattress?

What did they

talk

about

in the kitchen while

you

sat quietly

to eat?

Where

the

craziest,

most beautiful or

oldest hotels

in the world can be discovered

?
Hotel Stories is an exhibition at the CODA Museum in Apeldoorn, Netherlands running from the 31st May to the 16th September 2012. Guru4Travel Steve and his youngest reviewers checked it out last weekend, with the priviledge of a guided tour from Othilde Petersen of the Saxion Hospitality Business School, Jesse van Lienen and Eloi Koster - the creative team that designed the exhibits. UHOTW collaborated with Othilde, Jesse and Eloi to provide an installation showcasing stories behind Unusual Hotels of the World and our global membership of creative and fascinating places to Sleep with a Story.
Other exhibits include a huge tower of suitcases and a fantastic recreation of the Chelsea Hotel in New York City, where once Arthur C Clarke wrote 2001: A Space Odyssey - and others sought inspiration.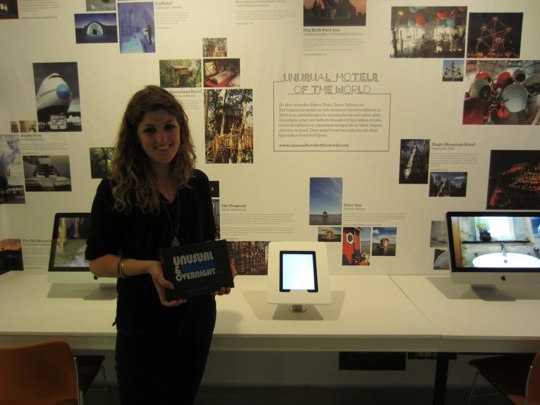 There is an installation of the LloveHotel, showcasing the work of photographer Misty Keasler who chronicled the cult of the Japanese love hotel concept, with theme bedrooms including a fairground ride.
Equally, the fascinating history from Hospital through Prison to Hotel for the LLoyd Amsterdam, with vintage photos of the original building.
See prints from the original negatives, once thought lost, of the 1969 Bed-In of John Lennon and Yoko Ono, who spent a week in suite 902 of the Amsterdam Hilton Hotel in protest at the Vietnam War. These wonderful black and white photos made this peaceful protest history.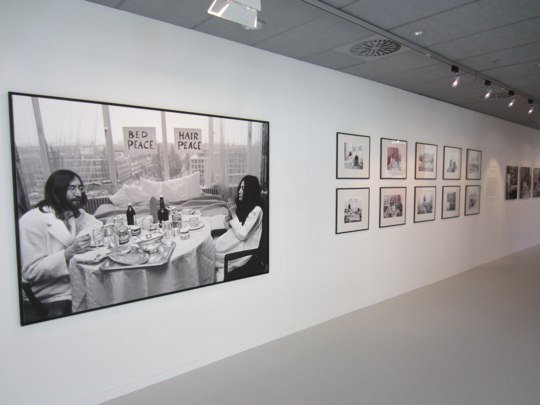 The exhibition spans 2 floors of the CODA Museum and thorough photo, video, montage and interactive installations, fascinating and fun Hotel Stories are showcased. Although the majority of the signage is in Dutch, the actual photos and stories need no translation.
A limited editon series of specially commissioned UHOTW postcards, showcasing some of the most exciting hotels are additionally given to visitors at the show.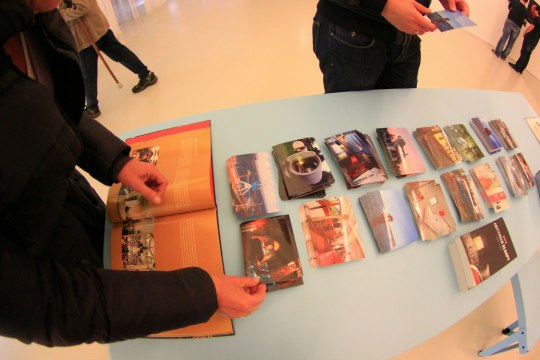 Unusual Hotels of the World are proud to partner the event and recommend visitors check <more details here>