Noche de San Juan
23th June-Spain
The Night of Saint John is celebrated across Andalucia, and usually on the beach. Expect a memorable experience with roaring bonfires and plenty of food and drink with friends. Perhaps you will attempt to jump over a bonfire three times during the night: a feat which, according to tradition, burns your problems away, leaving you purified and cleansed.
For more information, click here.
Stay in the Unusual 'Enfrente Arte' Andalucian hotel?
World Egg Throwing Championships
24th June-Swaton, UK
From egg throwing where 2 people throw (and catch) an egg at increasing distances until the egg eventually is broken (or dropped) - to the more serious Russian Egg Roulette, where opponents sit facing each other with 6 specially slected eggs - 5 of which are cooked, and one is raw - taking it in turns to pick and smash the egg onto his or her forehead.

Annual Flower Display
All month-Florence, Italy
Throughout June, the main square of Florence is carpeted with a colourful, meticulously kept display of flowers.
Stay in an Unusual Hotel in Florence.

Cotswold Olimpicks
1st June-Chipping Camden, United Kingdom
Chipping Camden hosts the annual Olimpick games, founded by Robert Dover in 1612. This year marks the 400-year anniversary. Games include shin-kicking, wrestling and obstacle races. The day ends with fireworks and a torchlight procession.
Check the Olimpicks website for further details.
Anniversary of the Republic
2nd June-Italy
Each year, the Italians celebrate the change of their country from a Monarchy to a Republic after the end of the Second World War. Celebrations include military parades and speeches from the President and other political figures.
Why not stay in an Unusual Hotel in Italy?
Festival of Fools
3rd-7th June-United Kingdom
Muncaster Castle hosts the Festival of Fools, where comedians and jesters compete to win the crown of "Fool of Muncaster". This year, it concludes the castle's Jubilee celebrations.
For more information, check Muncaster's website.
'Save the Beach' campaign
5th June-Europe

Every year the 'Corona Save the Beach campaign' couples a core team of environmental protection activists, around 300 volunteers and a 'Trash Hotel' (from the previous year) to promote clean beaches and what you can do with this rubbish. In 2010, a concert in Salou was played to promote the protection of our coastline, and last year there was an ATP tennis tournament held to choose what beach would be cleaned. A great thing to volunteer for, or even attend the events set up by Corona Extra. For more information visit their website.
Festival of Saint Ranieri
16th-17th June-Pisa, Italy
In Pisa, the Arno River and its surroundings are illuminated by over 700,000 small candles in glass holders on 16th June. The following day, there is a boat race, with a member of each boat climbing a 25-foot rope at the finishing line to reach the victory flag at the top.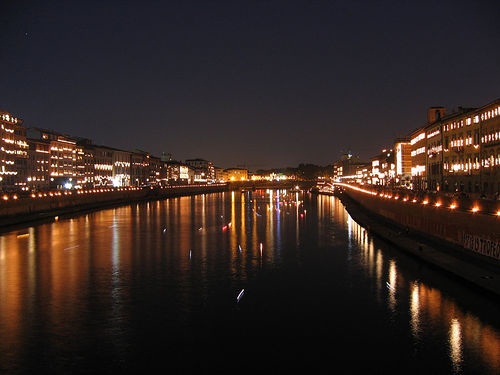 Check out the nearby Unusual Hotels.
Alfarnate Cherry Festival
18th June-Spain
With free food and drink on offer, along with much local produce for sale (including, of course, fresh local cherries), followed by music and dancing, Alfarnate is an excellent place to celebrate the cherry-picking season.
For more information, check this website.
Stay in an Unusual Hotel in Andalucia during the Cherry festival.

Outdoor Opera
14th June-8th September-Verona, Italy
Verona hosts opera outside in a Roman arena during the Summer months. This year, the performances include Aida, Nabucco, La Traviata, Il Trovatore, Rigoletto and Romeo et Juliette.
To see the schedule and buy tickets, visit their website.
St. John the Baptist Day
24th June-Italy
St. John the Baptist (known locally as San Giovanni) is celebrated across the whole of Italy; particularly impressive festivities are held at Lake Como and in Florence. Lake Como is populated with hundreds of tiny floating lamps for this celebration, on the closest weekend to the day, and there's a huge fireworks display in the evening. The next day, traditional boats are displayed in a parade after being decorated with flowers, followed by folk dancing and flag throwing competitions. In Florence the day is celebrated on the following Sunday, with a medieval tournament, music, drinking, feasting, candle-lit row boats and fireworks.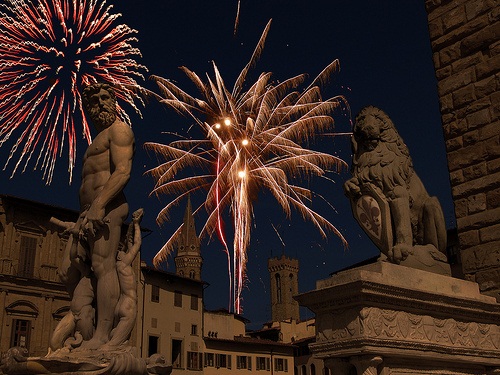 Try a stay in an Unusual Hotel while you're visiting Italy.
Calcio Storico Fiorentino
3rd week of June-Florence, Italy
Four teams play in this football game without rules, with the players dressed in 16th-century costumes. Three matches are played, with the winners of the first two games going head-to-head in the final on 24th June.
For more information click here.
For Unusual hotels near Florence click here.